Did you get bored of the same old garden decor? Check out these Plants with Googly Eyes Ideas and make your garden the talk of the town!
Add a fun twist to your garden and home decor by taking inspiration from this list of Plants with Googly Eyes Ideas. It's a unique concept that combines crafting with gardening, perfect for families looking to make lasting memories together.
Discover the Awesome Sunflowers and Roses Ideas here
---
Plants With Googly Eyes Ideas
1. Cactus Buddy
Transform your ordinary cactus into an endearing companion. Those small googly eyes near the top give your prickly friend a charming personality. It's like your own little green buddy in the garden.
2. Snake Plant Side-Eyes
Make your snake plants the cool, laid-back stars of the indoor jungle by affixing googly eyes on multiple leaves. This makeover is all you need to elevate the appearance of snake plants and home decor.
3. Adorable Aloe Vera Alien
Enhance the personality of your aloe vera plant with googly eyes. This quirky addition gives aloe an alien-like appearance, making it an eye-catching feature in garden or indoor space. The succulent leaves and comical googly eyes create a delightful focal point that will spark curiosity and laughter.
4. Succulent Family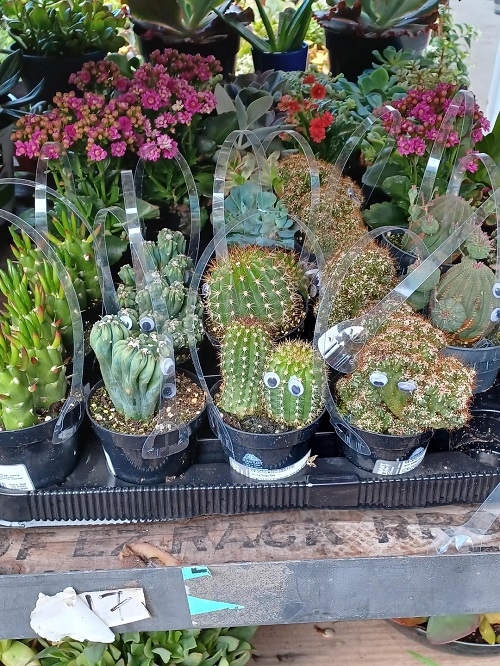 Create a delightful squad of mini succulents, each sporting its unique set of googly eyes. These tiny green specimens are perfect for tabletop decorations or charming gifts, instantly bringing any room to life.
5. Orchid Diva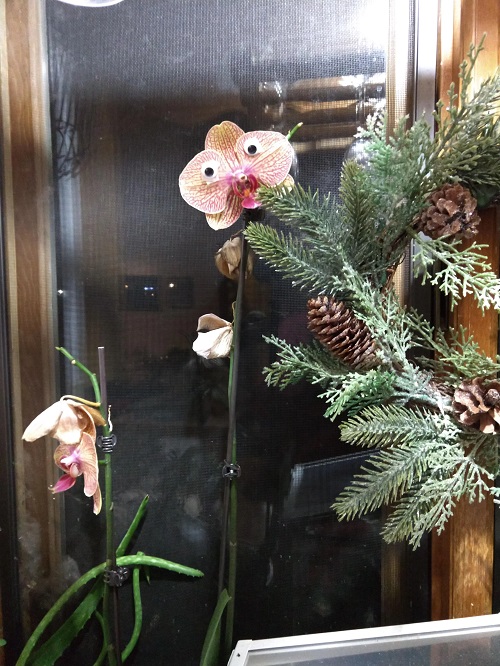 Give your elegant orchid an extra dose of glamour with a pair of googly eyes. You can also opt for eyes with eyelashes to match the exotic nature of this beautiful flower. This is the best way to make your orchid a true diva of the garden.
6. Monstera Monster
Turn your monstera into a lovely monster by adding numerous googly eyes all over its distinctive leaves. This quirky twist on a beloved houseplant will surely attract a lot of eyeballs.
7. The Lucky Bamboo Mascot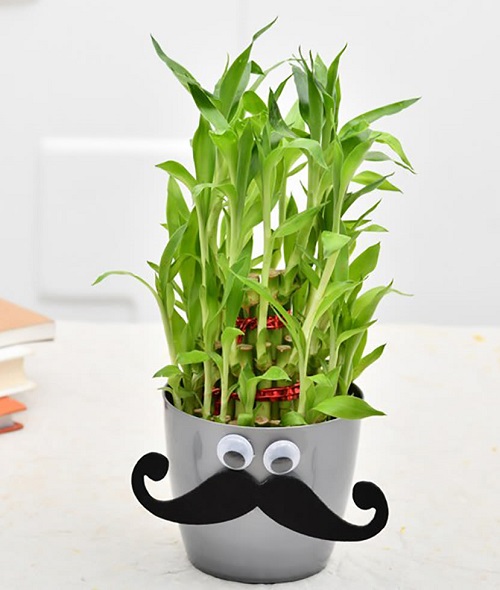 Amp up the visual appeal of your lucky bamboo plant by adding a pair of googly eyes and a mustache to its pot. Your bamboo has transformed into a dashing mascot, bringing good fortune and smiles.
8. Spider Plant with Googly Eyes Idea

Give your spider plant a lovable and mischievous look by affixing multiple googly eyes to its long, arching leaves. This decor piece is a fun addition to plants with googly eyes ideas.
9. Bird of Paradise Makeover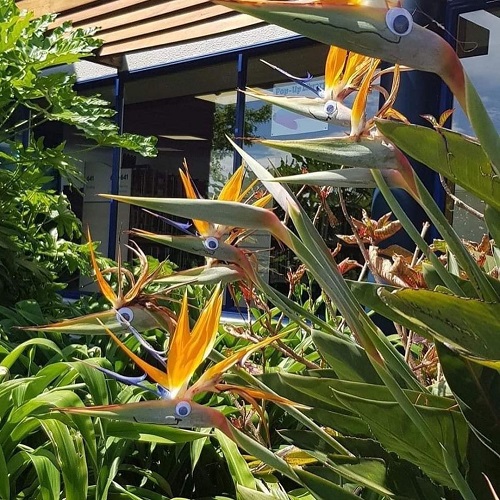 Enhance the exotic beauty of your bird of paradise plants by adorning their spathes with googly eyes. It's a unique way to make your plants a conversation-worthy feature in the garden or indoor jungle.
10. Vern the Fern
Looking for a last-minute Halloween decor idea? Simply add small googly eyes between fern fronds. This creates a lively and bustling appearance, perfect for those who appreciate the whimsical side of nature. If you want to try this fantastic idea, check out this article.
11. Lively Lettuce
Add googly eyes to the lettuce to transform the vegetable gardens into an animated, educational plot. This amazing idea makes gardening a fun and interactive experience for kids and adults.
12. Rhubarb Guards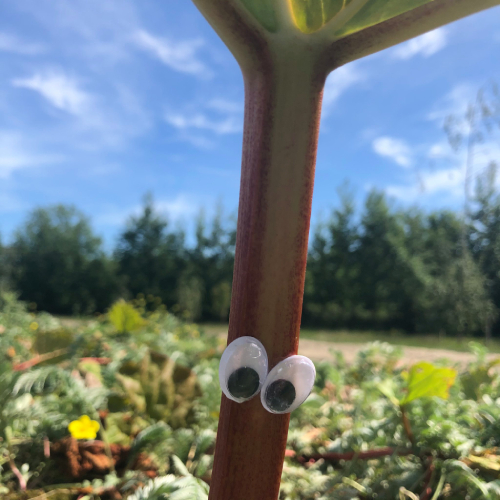 Add a dose of mischievousness to your rhubarb patch by placing googly eyes on the stems of the rhubarbs. This makeover brings a playful flair to a usually serious vegetable garden.
13. Playful Pine
Want to make a bold statement in your outdoor space? Simply stick larger googly eyes onto a pine tree for an eye-grabbing display. It's an excellent option for Halloween and everyday decor among plants with googly eyes ideas.
14. Zesty Zucchinis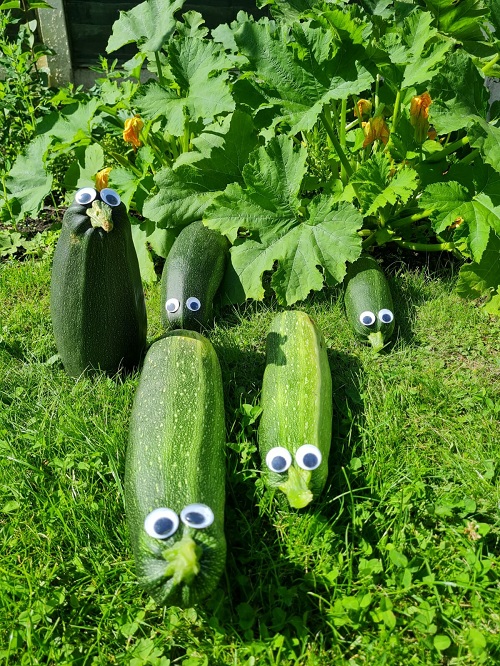 Place googly eyes on the blossoms or fruits of zucchini plants to create a one-of-a-kind display. This adds an element of fun to the vegetable garden, making it more interactive.
15. Daffodil Darlings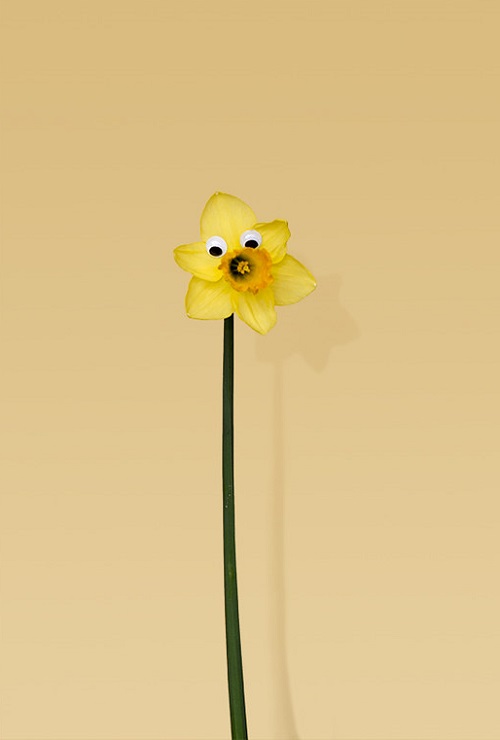 Bring cheerfulness to your garden by sticking googly eyes in the centers of daffodil flowers. The combination of bright yellow blooms and charming eyes creates a delightful spring display.
16. Peeking Peonies
Peonies with googly eyes bring a unique charm to your garden. These lovely blooms appear as if they're staring at you. This adds an unexpected element to your garden's aesthetic, making it a conversation starter among onlookers.
Check Out the Plants That Look Like Human Body Parts here