Take your outdoor cooking experience to new heights with these Rocket Stove Plans for superior heat efficiency and less carbon footprint!
If you're passionate about eco-friendly living and want to reduce your reliance on traditional cooking methods, Rocket Stove Plans are a game-changer. These ideas let you create a wood-burning stove that maximizes fuel efficiency and minimizes environmental impact.
Read the Best DIY Smokeless Fire Pit Ideas here
---
Rocket Stove Plans
1. Cinder Block Rocket Stove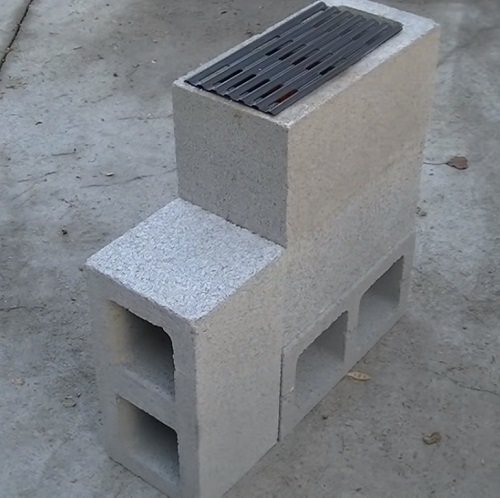 Learn how to build a rocket stove using concrete blocks in this step-by-step video tutorial. It's incredibly simple and quick to make. This rocket stove is an excellent way to cook a meal or boil water outdoors.
2. Tin Can Rocket Stove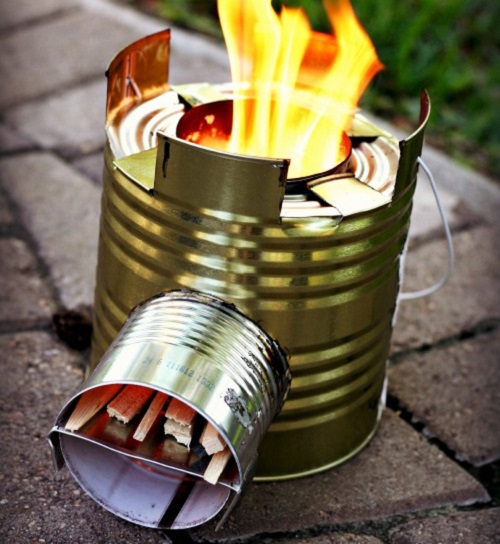 Grab tin cans, insulation, gloves, tin snips, and a wire hanger to create a tiny, inexpensive rocket stove. It's one of the best rocket stove plans on this list. Hop to this article for the instructions.
3. Brick Rocket Stove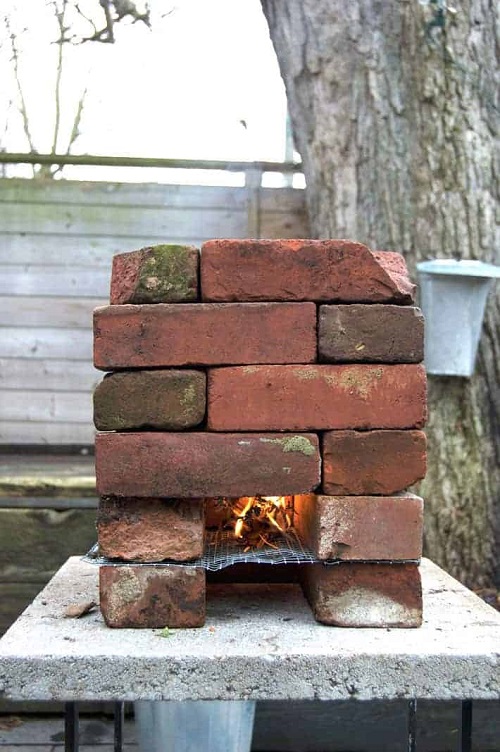 Made from bricks and wire mesh, this rocket stove is ideal for off-grid living or emergency situations. Its simplistic yet innovative design combines sustainability with practicality for outdoor cooking needs. Get the tutorial in this article.
4. Easy DIY Rocket Stove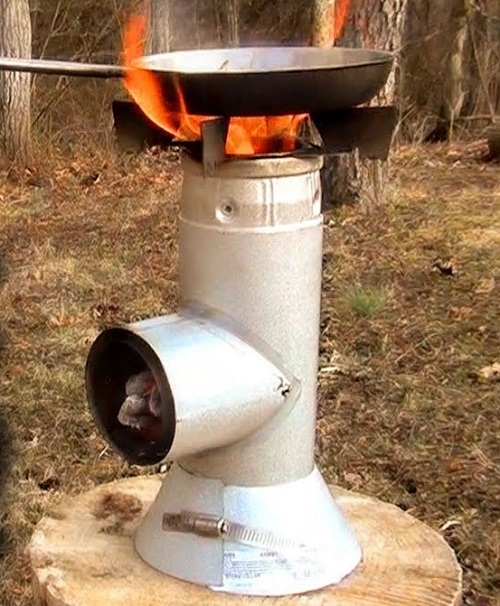 Easy to make, this unique rocket stove with built-in ash clean-out is a great addition to outdoor adventures. You only need a pellet stove tee and storm collar to recreate this functional device. Take inspiration from this video.
5. Concrete Tiki Rocket Stove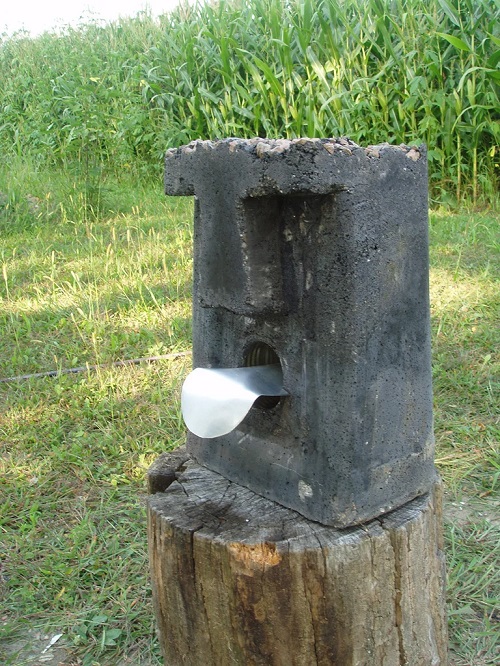 With a little creativity and a lot of recycled materials, you can make this tiki rocket stove for under $40. This design combines a tiki torch with a stone statue for a one-of-a-kind backyard garden stove. It features a metal combustion chamber, deep charcoal concrete mass with a volcano rock cooktop.
6. Space Shuttle Rocket Stove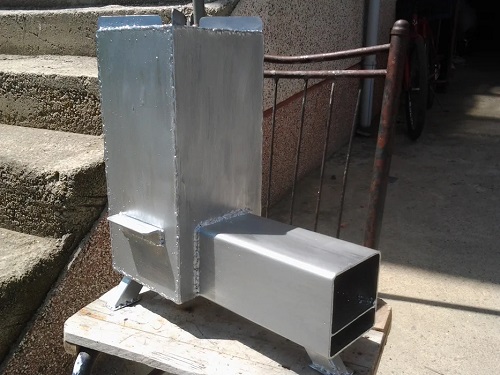 Crafted from robust metal, this rocket stove gets its name from the shuttle-inspired color scheme. Hop to this detailed guide for the list of supplies and graphical instructions.
7. Wooden Log Rocket Stove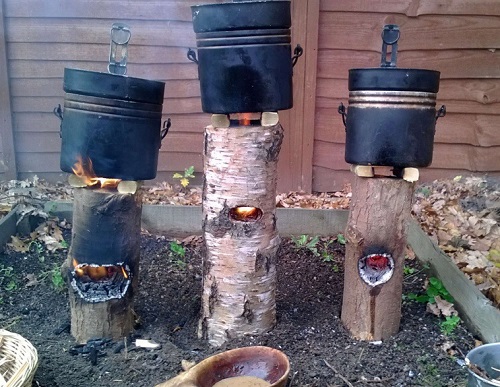 Take a wooden log, drill a couple of holes, add some combustibles, and your rocket stove is ready. For more details about this unique rocket stove, you can check out this amazing tutorial.
8. Cob Rocket Stove Build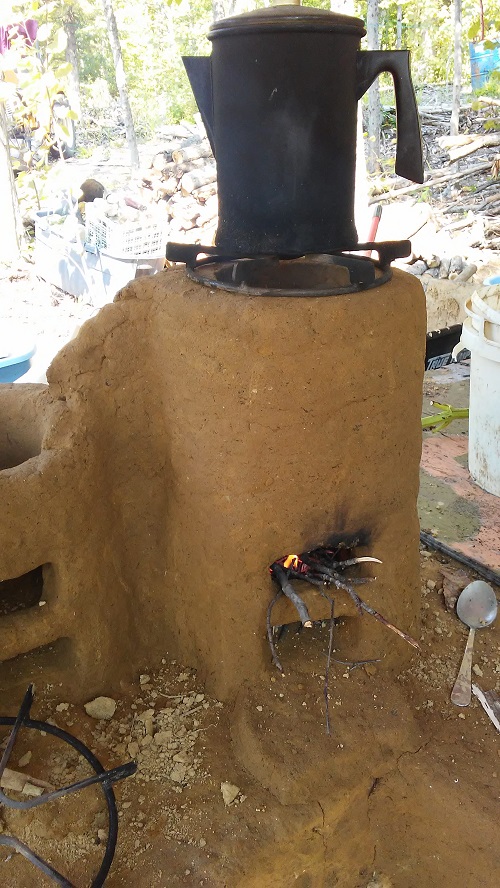 This project uses cob, piles of rocks, beer bottles, and straws to create an efficient, eco-friendly cooking appliance. Make one to amp up your outdoor cooking experience using this helpful article.
9. Paint Can Rocket Stove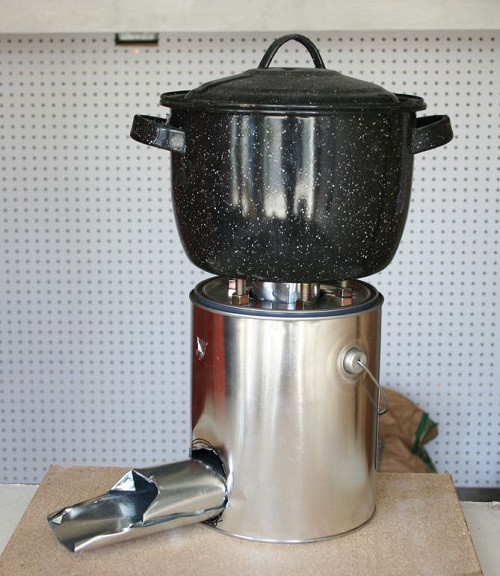 Using a simple household item, such as a paint can, you can create a highly efficient, portable cooking and heating unit. It's a perfect rocket stove for camping and survival situations. Learn more in this article.
10. Heavy-Duty Rocket Stove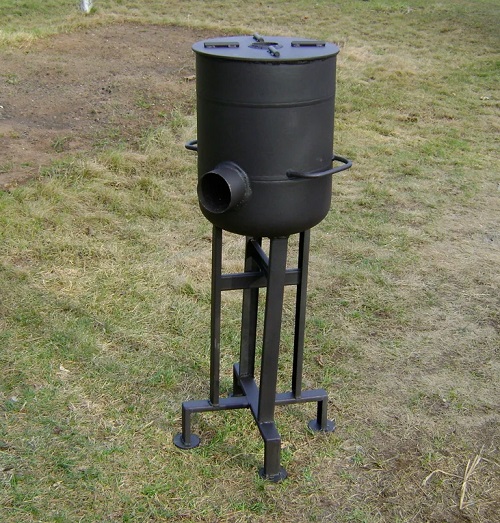 This heavy-duty rocket stove project needs a few supplies along with a great deal of welding and metalworking skills. Perfect for outdoor enthusiasts and survivalists, this rocket stove promises reliable performance, even under the harshest conditions.
11. Clay Soil Rocket Stove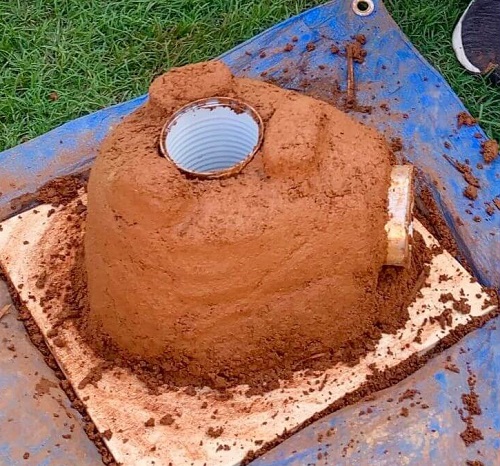 Looking for an easy, quick, and cost-effective outdoor rocket stove? This project is the right choice for you. It's crafted out of clay soil, sand, aluminum cans, a small wooden plank, and water.
12. Camping Rocket Stove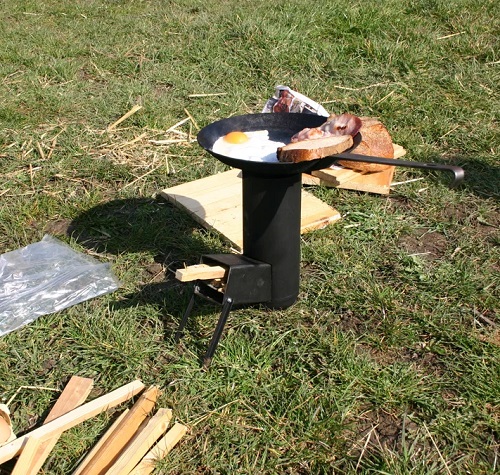 This rocket stove is a compact and efficient cooking device designed for outdoor adventures. It uses minimal fuel while delivering high heat, making it perfect for camping, hiking, and survival situations.
13. Plastic Bucket and Concrete Rocket Stove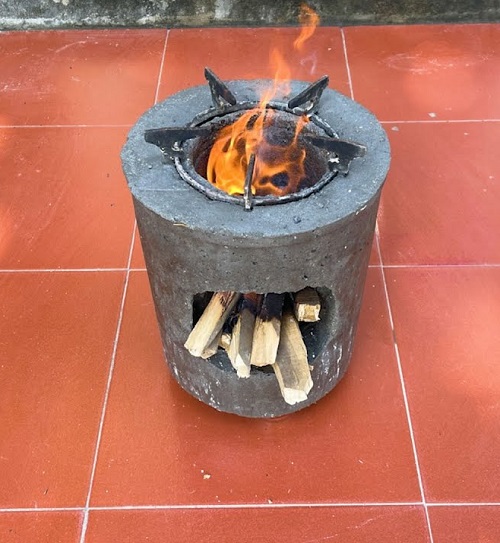 Show off your creativity and crafting skills by making a rocket stove out of a plastic bucket and concrete. Watch this detailed audio-visual tutorial for help and inspiration.
14. Dual Burner 6 Concrete Blocks Rocket Stove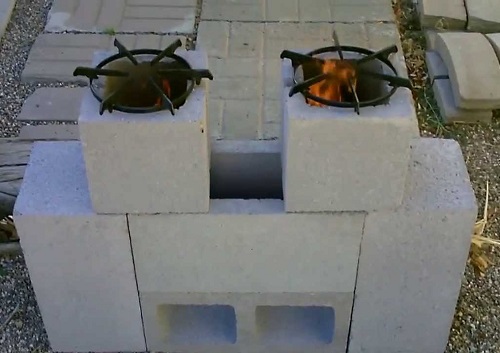 Simple and efficient, this dual burner rocket stove is constructed using just six concrete blocks. With two burners, it facilitates simultaneous cooking. See the building process in this video.
15. Rocket Stove for Home Heating
With some scrap metal and a few other supplies, you can build a small, ultra-efficient rocket stove to cozy up your living space. Read the details in this article.
16. Wood Fired Rocket Stove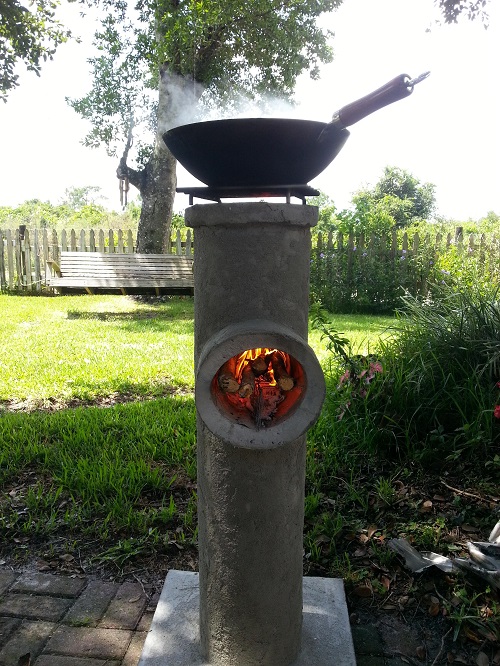 Crafted from concrete, perlite, chicken wire, and aluminum sheet, this rocket stove creates zero smoke and soot. It's an eco-friendly cooking device to prepare meals while reducing fuel usage.
17. DIY Rocket Stove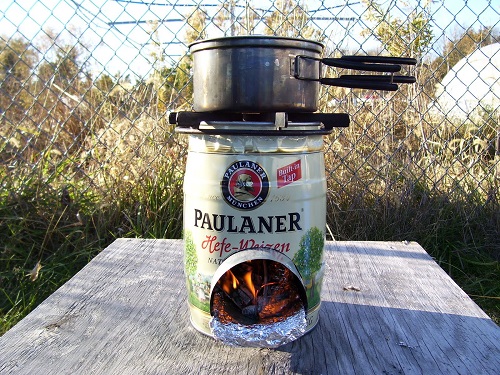 In this article, the DIYer builds a small rocket stove out of tin snips, a mini keg, stove pipe elbow, foil, and a grate. You can make modifications to this design as needed.
18. Five Gallon Metal Bucket Rocket Stove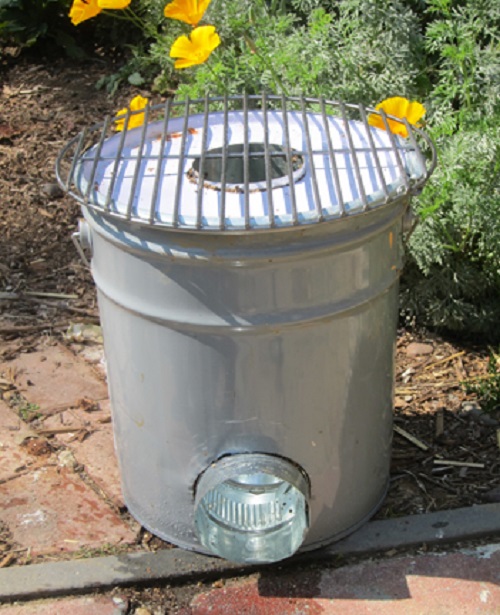 Learn how to convert a 5-gallon metal bucket into a highly efficient rocket stove that can easily run on twigs. It's easy to make, thus a beginner-friendly project.
19. Sand Rocket Stove DIY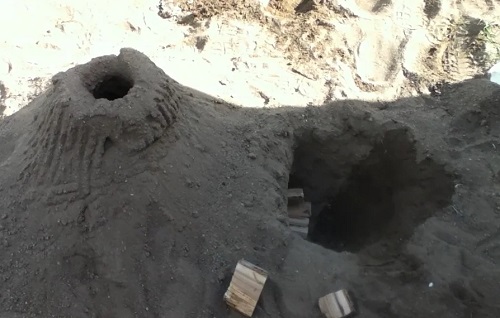 Go through this instructable and create a one-of-a-kind rocket stove from sand, a tube, and a small shovel (Optional).
20. Scrap Turned Rocket Stove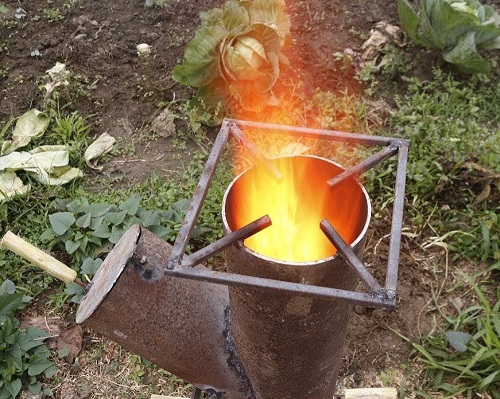 Show off your frugal side by making a rocket stove out of scrap pieces of metal. It's a cost-effective way to enjoy cooking in the backyard while reducing waste. Take inspiration from this visual tutorial.
21. Mini Rocket Stove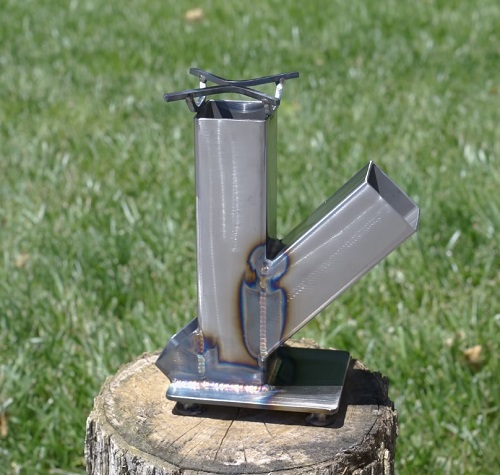 Want a durable mini rocket stove for your camping adventures? Check out this easy-to-follow video tutorial.
22. Trash Can Rocket Stove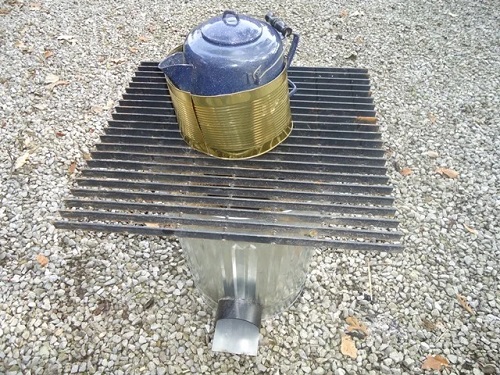 With a few modifications and add-ons, you can convert a trash can into a fully functioning rocket stove. It's the best way to repurpose an old trash can, instead of discarding it.
---
Important Points to Remember
When making rocket stoves, there are several key points to remember:
Efficient combustion: Ensure proper airflow and insulation to maximize combustion efficiency for less fuel consumption.
Ventilation and chimney: Design the stove with a well-structured chimney or vent system to create a strong draft.
Experiment and iterate: Don't be afraid to experiment and adjust the design based on your cooking needs and available materials.
Size and portability: Consider the intended use and mobility of your rocket stove. Design it to be compact and lightweight if you plan to use it for camping or outdoor activities.
Cooking surface and stability: Ensure that the stove has a stable and level cooking surface to prevent pots and pans from tipping over. It's also beneficial to have a removable grate or adjustable height feature for different cooking needs.
Easy maintenance and cleaning: Design the stove with accessibility in mind, making it easy to clean out ash and debris. This ensures efficient operation and prolongs the lifespan of the stove.
Check out the Easy DIY Trash Can Ideas here