When we first planned our modular shelving unit, we originally wanted cabinets built-in as well. It didn't happen right away, but it sure happened now! I was BLOWN away by Joel's craftsmanship. You guys, I'm married to one talented man! I love the beautiful addition to our cabinet, it's perfect.
With the modular cabinet, I still get that shelf on the top, plus that added storage! It's a great way to display all the pretties on the top and add even more function. Joel used thin fibre board for the doors, which is a light material making it easy to slide from one side to the other. They came white, so painting was unnecessary – bonus!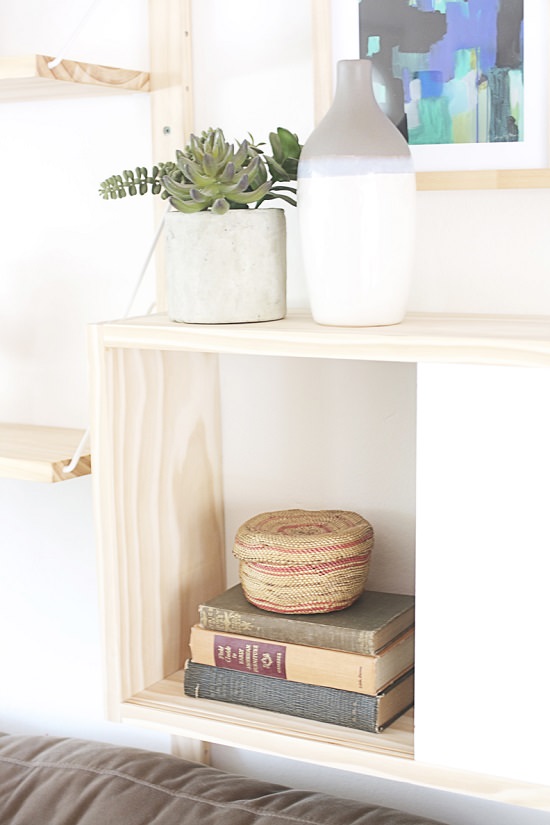 The plan is to make a few more and a built in desk – perhaps my future "office" space? We will have to wait until after the move, but I am so excited to think of all the great project opportunities we'll have in our new house. That's the best part of moving, I think!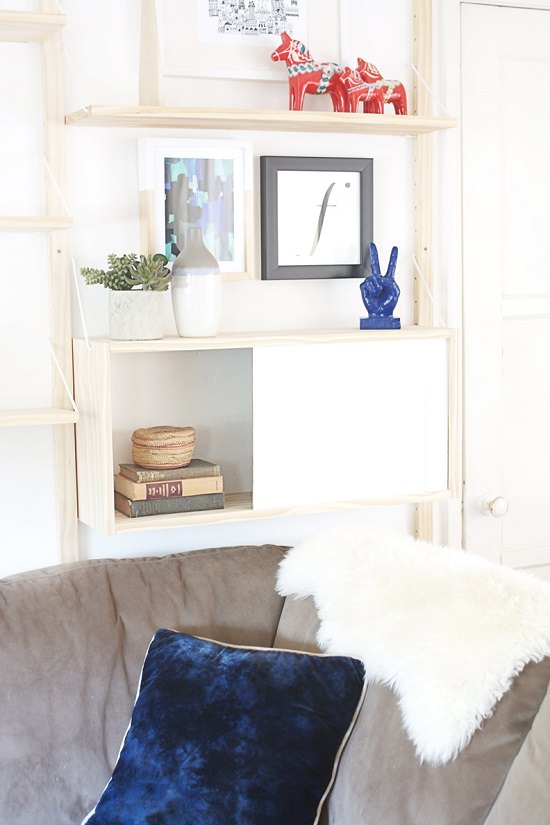 What do you think of the add-on modular cabinet? I feel like it makes the shelf feel more complete now!