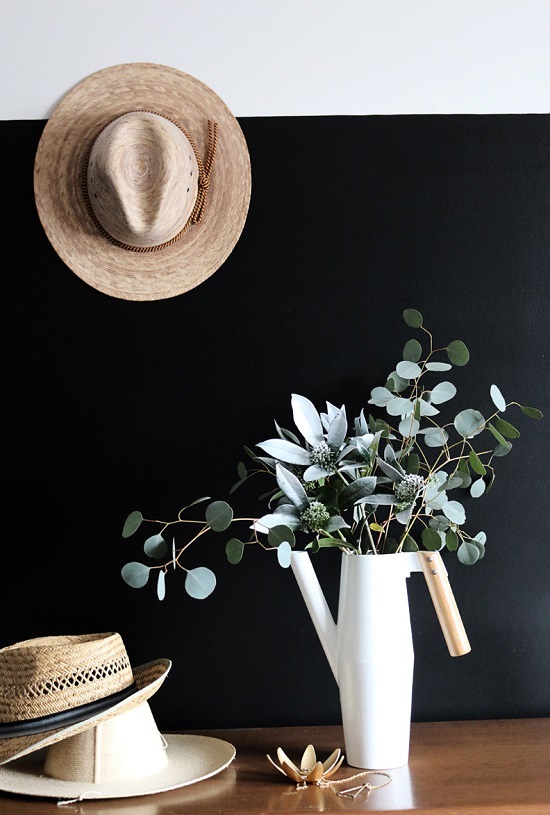 I haven't done a plant series in a couple weeks, but today I decided to focus on another kind of green! When it comes to florals, I'm a real simple kind of gal. A matter of fact, you can just ditch the flowers and give me the greenery and I'll be just as happy!
I've always loved eucalyptus – of every kind. So I decided to put together a really simple arrangement for our home. It adds the perfect amount of color to the room, especially against the black walls. I even love the shape of the arrangement, as it stretches out quite a bit. It's perfect for Halloween and and even after that!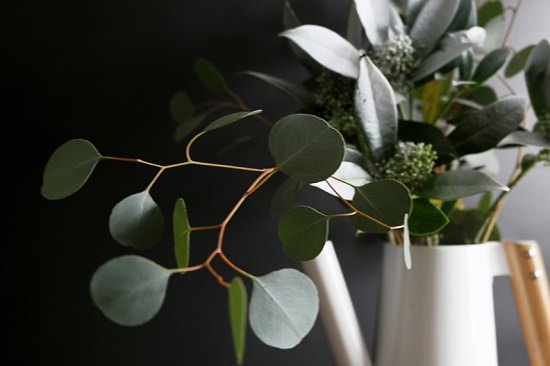 This winter and leading into Christmas, I'm really hoping to keep my decor minimal and clean. But still have a bit of fun with it for the kids. I'm really wanting to bring in A LOT of greenery to act as my decor this year. I have some fun ideas, but we will see if it works. I might have to get some tips and pointers from my local florist.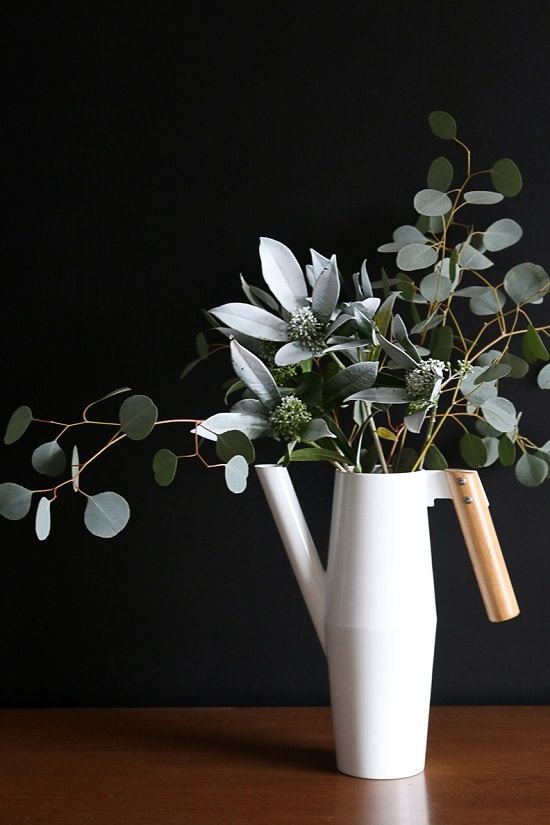 How about you – what kind of arrangements do you gravitate toward?