Bring a touch of nature to your monotonous living space with these awesome Small Flower Arrangements ideas!
From casual get-togethers to formal events, flowers are a staple in setting the right mood. Explore these handpicked Small Flower Arrangements that are stylish and easy to create.
Read these Awesome Orchid Arrangements Ideas
---
Small Flower Arrangements
1. Mason Jar Floral Display

A mason jar filled with small flowers like daisies, baby's breath, and lavender creates a rustic centerpiece. This simple arrangement works well for casual outdoor gatherings and everyday decor. For added visual interest, consider tying a piece of twine around the mouth of the jar.
2. Baby's Breath in a Teapot
Place a handful of baby's breath in a vintage teacup to make an eye-grabbing floral arrangement. This quaint setup is perfect for tea parties, weddings, brunches, or as a sweet bedside table addition.
3. Floating Blossoms Arrangement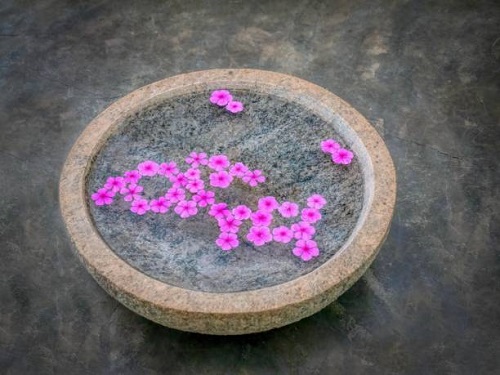 You only need a ceramic or glass bowl, water, and tiny blooms to give your living space an outstanding focal point. This setup is an excellent addition to the small flower arrangements.
4. Wine Bottle Vases
Why throw away empty wine bottles when you can repurpose them into vases to display blooms? This upcycled arrangement is apt for dinner parties or celebratory events. You can paint the bottles or wrap them in twine for a more textured appearance.
5. DIY Mini Pumpkins Vases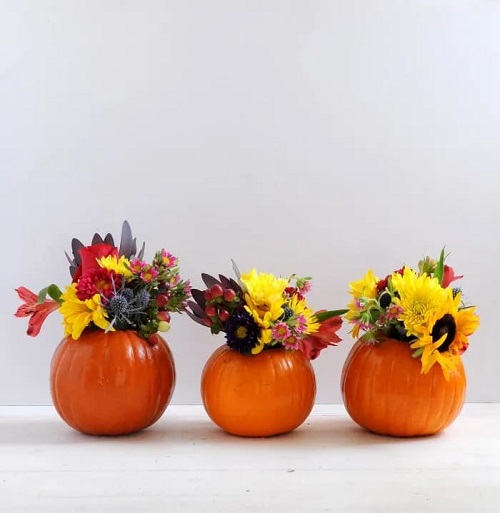 Are you looking for an easy floral fall decor? These mini pumpkin vases adorned with tiny flowers are the best option. It's also a low-cost decor option for Thanksgiving gatherings or Halloween parties. Check out this article for more info.
6. Posies Glass Jar Arrangement
Storing small bundles of flowers like posies in clear glass jars is a straightforward yet elegant way to decorate any space. Either group several jars for a centerpiece or distribute them individually throughout your space. A bit of greenery, like ferns or eucalyptus, can also be added for a lush look.
7. Baby's Breath Vase Arrangement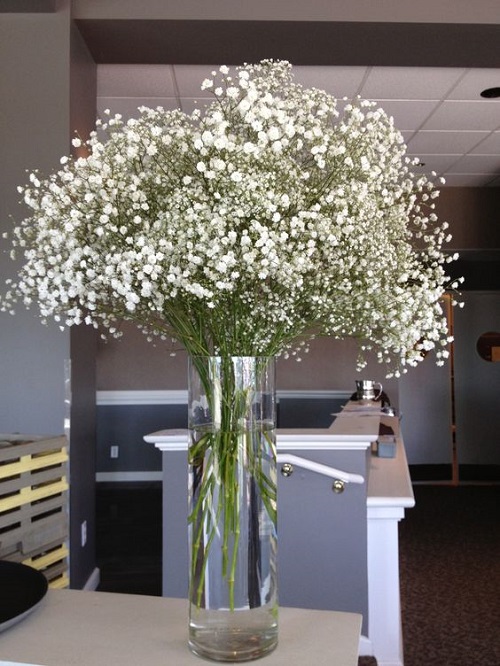 A cylindrical vase adorned with baby's breath is an eye-catching arrangement that goes well with every home interior. It's an excellent breathtaking setup for fireplace mantels, coffee tables, bathroom countertops, and dining tables.
8. Colorful Tulip Display
A glass vase and a bunch of colorful tulips are what you need to create an attention-grabbing display. The vibrant colors of tulips make them ideal for Easter, spring-themed parties, and everyday decor.
9. A Basket Full of Lavenders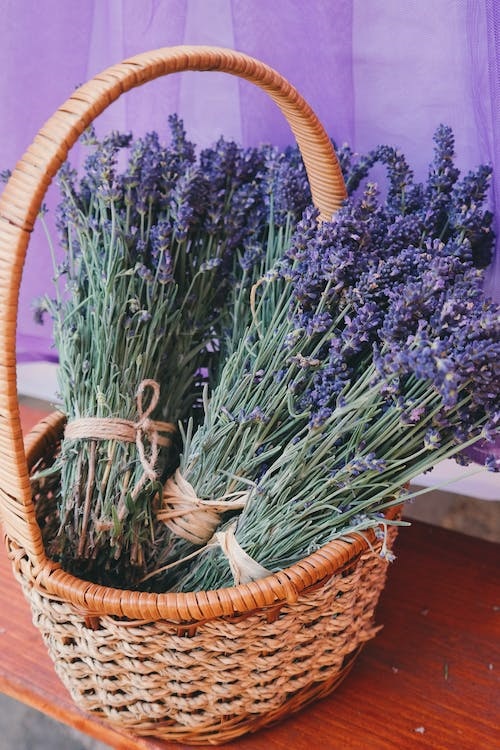 Want a simple, last-minute table or mantel display? Simply place some lavender sprigs in a wicker basket, and that's it. Besides the visual appeal, lavender emits a calming aroma, perfect for creating a tranquil setting in any space.
10. Marigold Teapot Display

Using an old teapot as a vase for bright yellow or orange marigolds is an easy way to brighten up any room. This simple yet eye-catching setup is a great choice for indoor and outdoor decor. You can also personalize it by adding small decorations like ribbons.
11. Geranium in a Mop Bucket
Place geraniums in an old galvanized mop bucket to add a rustic farmhouse flair to your decor. This unconventional arrangement is great for patios, gardens, or living rooms for a more eclectic look.
12. Simple Spring Wreath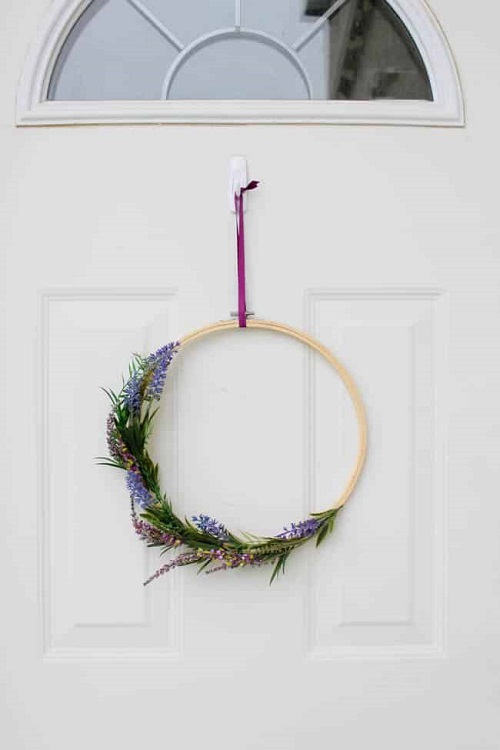 Amp up the visual appeal of your front door with this wreath featuring tiny flowers. Grab an embroidery hoop, faux or real lavender, glue, and side cutters to recreate this spring hoop wreath in under 10 minutes.
13. Snowdrops Shot Glass Display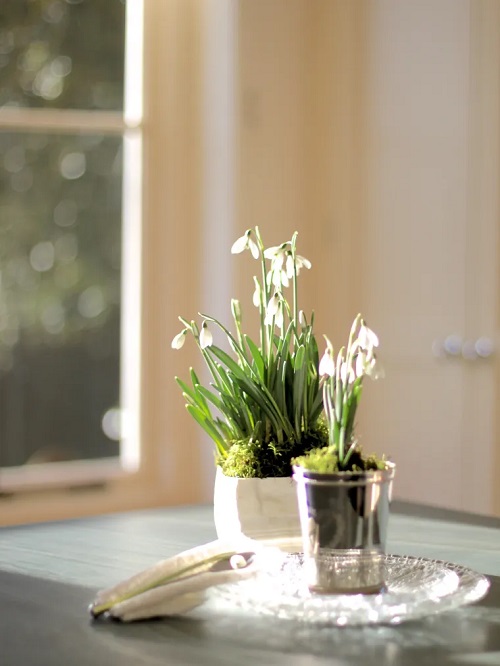 Tiny snowdrops look stunning when presented in shot glasses. Among the small flower arrangements, it's an excellent idea for seasonal decor, especially during the transition from winter to spring.
Here are the Best White Flower Arrangements