Add color and character to your monotonous living space with these creative and unique Floor Decoration Ideas!
A drab-looking floor lowers the value and appearance of any space drastically. To make the space more appealing, check out these amazing Floor Decoration Ideas.
Here are the best DIY laundry room flooring ideas
---
Floor Decoration Ideas
1. Statement DIY Anthropologie Rug

Make this Anthropologie rug to elevate the look of any room quickly. It goes quite well with every decor and style.
2. Try Wallpaper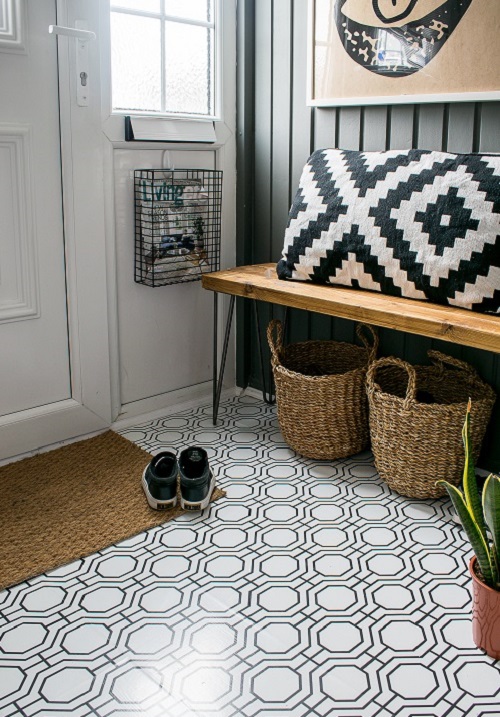 Grab contact papers to decorate your ugly kitchen, bathroom, or bedroom floor. Click here for more information.
3. Moroccan Rug, Leather Sling Chair, and Round able

Deck up the concrete floor with a leather sling chair, a Moroccan rug, and a round coffee table for an interesting look.
4. Artificial Grass

Use artificial grass on your balcony or terrace to create a small oasis. It's one of the best floor decoration ideas.
5. Floor Tile Stickers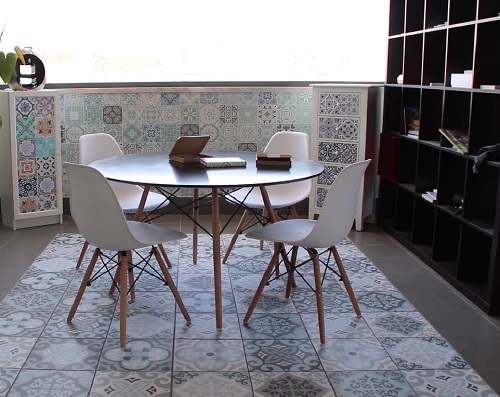 Watch this video and learn how to renovate the floor with tile stickers. They are easy to use and available in various designs and colors.
6. DIY Tile Art

Transform the appearance of your dull bathroom floor with this eye-grabbing tile art. Click here for the instructions.
7. Balcony With Retro Flooring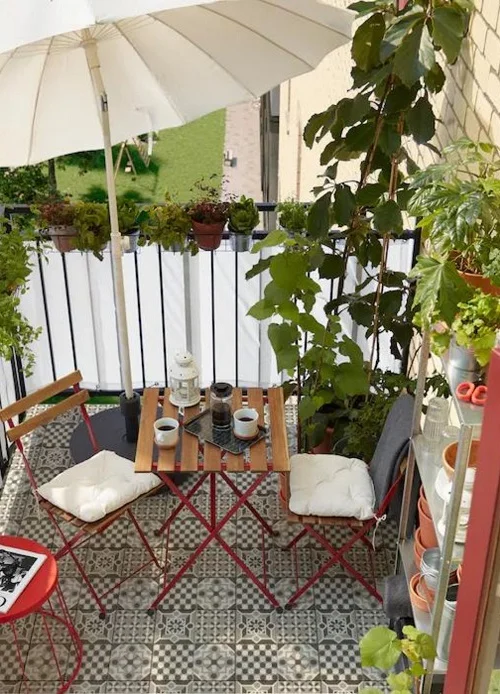 Jazz up your balcony with retro flooring, plants, and an umbrella shed. It's one of the fantastic floor decoration ideas.
8. Textured Carpet Tiles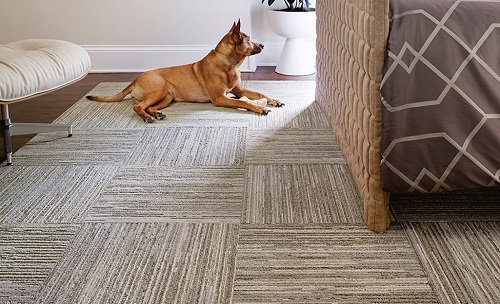 Instead of using carpet, install textured carpet tiles. They are easy to install and can come off effortlessly. Get the details here.
9. Cork Tile Flooring
Replace your ugly flooring with the attractive cork one for added charm. It's a great option for hallways, living rooms, and kitchens. Click here for the tutorial.
10. DIY Stenciled Floor

Take your home decor game to the next level by stenciling the floor with paint and other supplies. It's a cheap and beginner-friendly project.
11. Use a Basket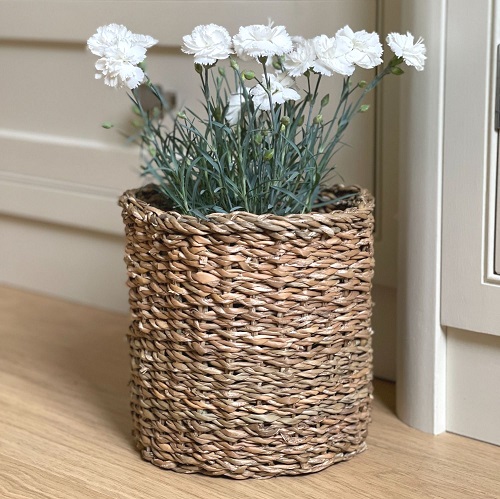 A rattan basket is an excellent product for floor decoration. You can fill it with wheat spikes, pampas grass, artificial plants, or flower pots.
12. Mirror, Planter, and Comfy Chair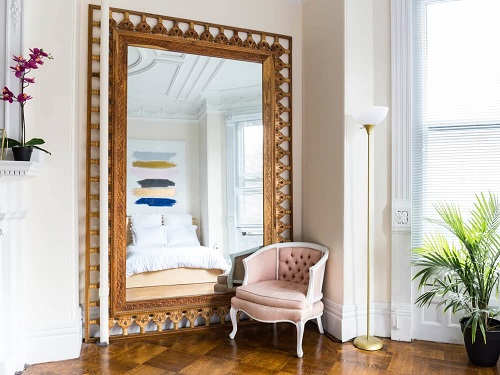 Placing a large mirror on the floor gives depth and interest to the space. Add a palm plant, floor lamp, and cushy chair to complete the look.
13. DIY Epoxy Flooring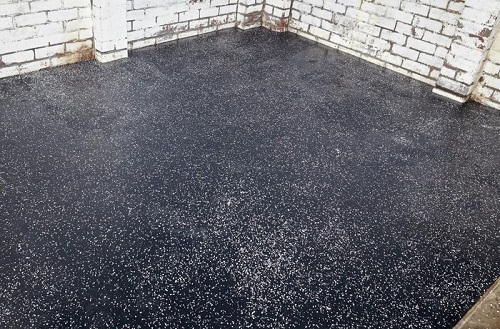 Give your garage floor a great new look with epoxy. It's oil stain-resistant and easy to clean.
14. Checkerboard Floor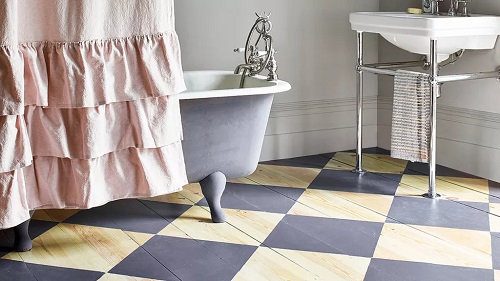 If you want to refresh your bathroom floor, take inspiration from this idea. The step-by-step instructions are here!
15. Herringbone Floor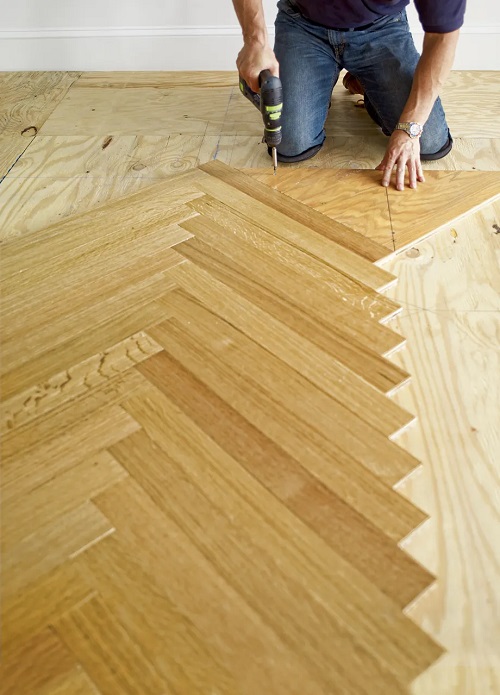 This herringbone floor design is a classic and timeless choice. Learn more about this idea here.
16. Stacked Books Plant Stand and Old Chair

A plant stand made from books and an old wooden chair is the perfect focal point for any unused floor space.
17. Lots of Plants!
Lots of plants is another one of the most amazing and budget-friendly floor decoration ideas.
18. Paint the Floor

All you need is paint, brush, creativity, and patience to beautify the monotonous floor of any room.
19. DIY Woodland Floor Lamp

Show off your DIYing skills by decking up your space with this peculiar woodland floor lamp.
Here are some creative DIY pipe floor lamp ideas