Succulents That Look Like Green Beans? Yes, they exist! Find out the varieties that resemble your favorite veggie below!
The world of succulents is full of surprises, but none quite as delightful as Succulents That Look Like Green Beans. Their bean-like appearance adds a playful touch to garden landscapes and indoor plant displays alike.
Find Out the Succulent Plants That Look Like Roses here
---
Succulents That Look Like Green Beans
1. Senecio antandroi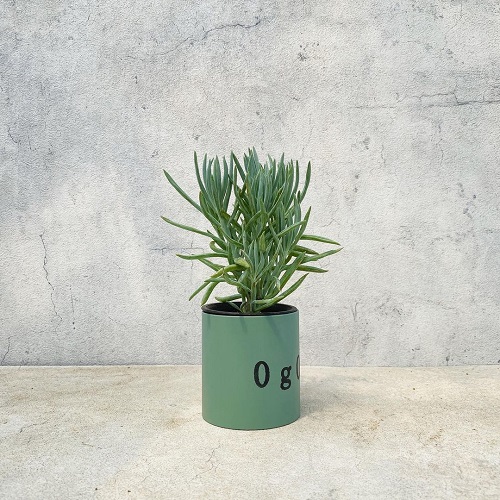 Botanical Name:  Senecio antandroi
Endemic to Madagascar, Senecio antandroi boasts long, green bean looking succulent foliage on a single, erect stem. Its shape and hue create a striking effect. Bright light, well-drained soil, and occasional watering bring out the best of this plant.
2. Happy Bean Succulent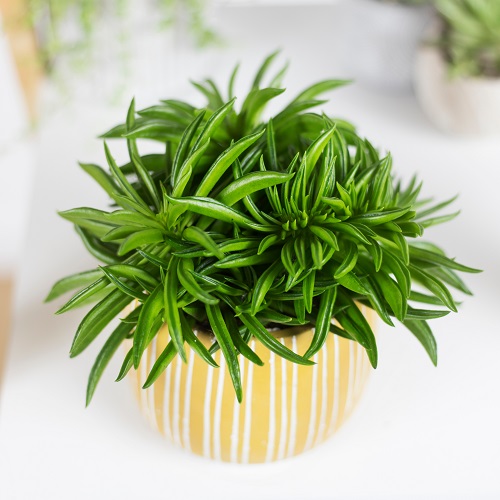 Botanical Name: Peperomia ferreyrae
With elongated plumpy leaves, the Peperomia ferreyrae is one of the best succulents that look like green beans. Its glossy, bright green foliage looks joyful and inviting. This plant prefers bright, indirect light and well-drained potting medium. Water this succulent when the top inch or two of the soil is dry.
3. Burro's-tail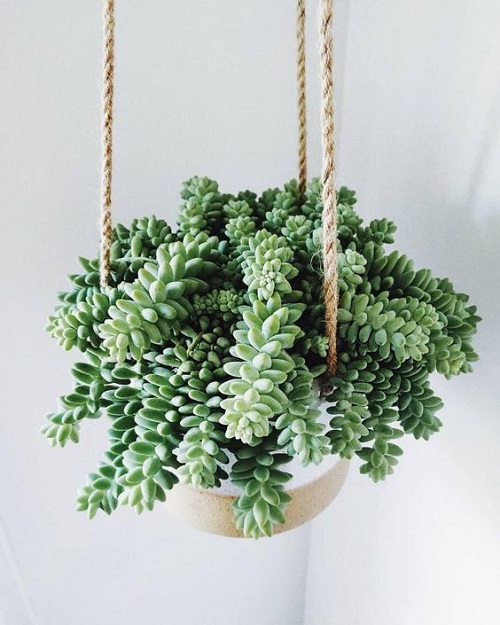 Botanical Name: Sedum Morganianum
Sedum morganianum, or Burro's tail, features trailing stems with chubby, blue-green leaves. The overlapping leaves and pink or red star-shaped flowers make it a captivating addition to the succulent garden. Burro's tail enjoys bright light to full sun and well-drained soil.
4. Jelly Beans Plant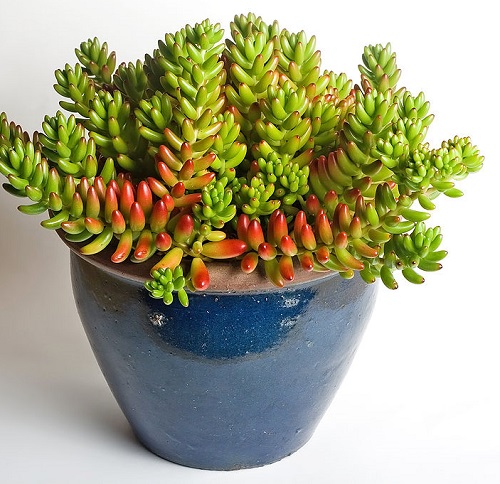 Botanical Name: Sedum rubrotinctum
This green jelly bean succulent showcases foliage that mimics the appearance of green beans. Its leaves get a red hue in the summer season. This succulent needs well-draining soil and moderate watering to maintain its plump appearance.
5. Blue Chalksticks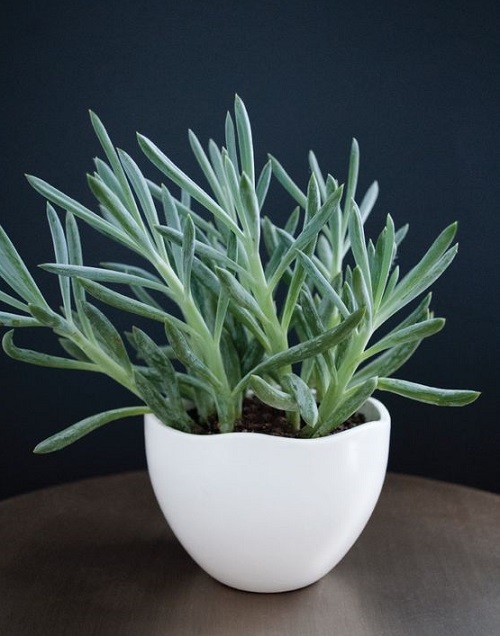 Botanical Name: Senecio Serpens
Featuring elongated cylindrical blue-green, upward-curving foliage that looks quite identical to green beans and fingers. The hue and shape of its leaves make this botanical beauty a unique addition among succulents that look like green beans.
6. Pickle Plant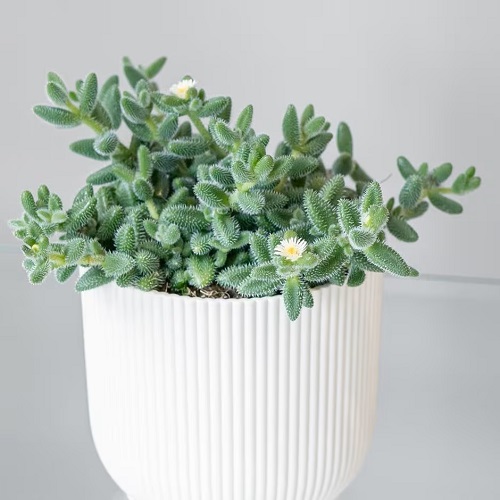 Botanical Name: Delosperma echinatum
Native to South Africa, delosperma echinatum features spiky leaves resembling pickles and green beans. This intriguing succulent thrives in full sun, well-draining potting mix, and minimal watering. It can tolerate some light shade but hates wet soil.
7. Narrow-Leaf Chalksticks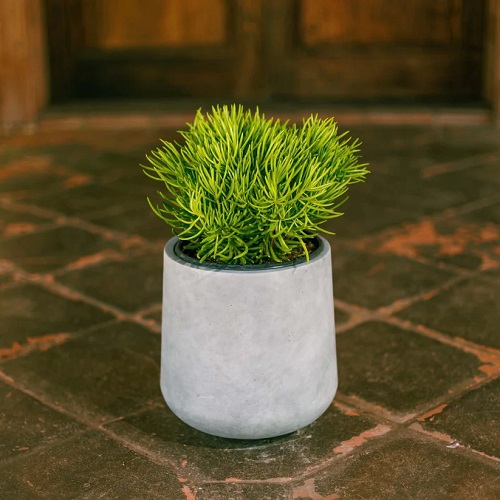 Botanical Name: Senecio Vitalis
The Senecio vitalis share similarity with green beans through its slender, elongated leaves. Its gray-green hue adds a serene touch to gardens. This succulent is great for rock, succulent, and Mediterranean gardens. Keep this botanical wonder in full sun and well-draining soil.
8. Cocoon Plant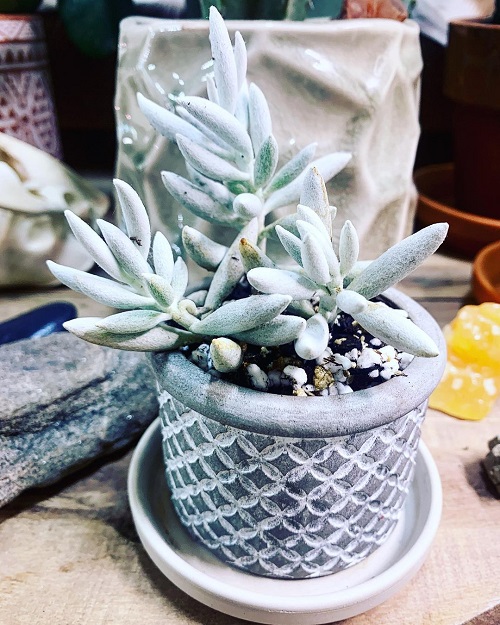 Botanical Name:  Senecio haworthii, Caputia tomentosa
Known as the cocoon plant, this eye-grabbing succulent boasts tubular, silvery-white foliage reminiscent of beans and cocoons. Give this lovely plant full sunlight and well-drained soil but avoid overwatering.
9. Woolly Senecio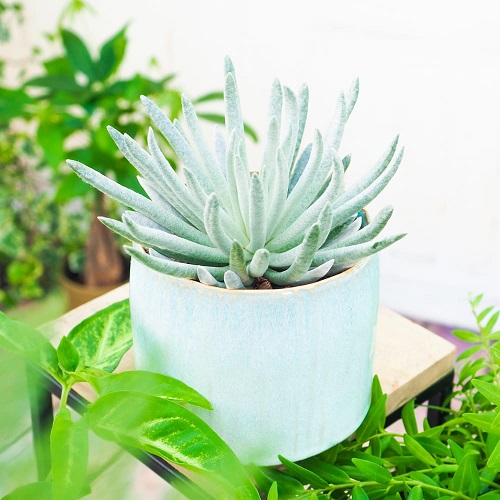 Botanical Name: Senecio scaposus, Caputia scaposa
Wooly senecio displays slender, bean-like green foliage covered in silvery hairs. This flowering succulent enjoys full sunlight, a well-drained potting medium, and infrequent watering.
10. String of Bananas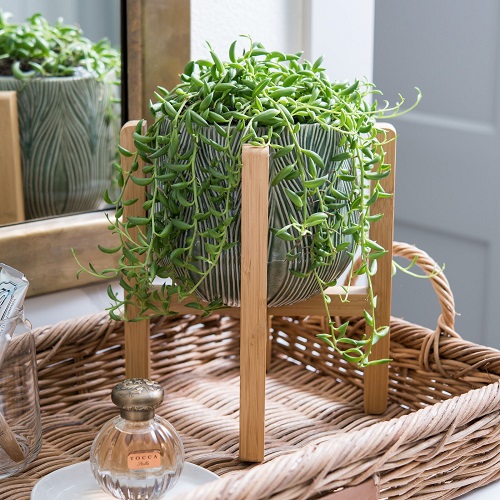 Botanical Name: Curio radicans, Senecio radicans
As one of the succulents that look like green beans, Curio radicans bring an exotic touch to the garden. The trailing, curved leaves mimic miniature bananas as well. This easy-to-grow succulent is ideal for newbie gardeners.
Check Out the Stunning Succulents With Pink Flowers here