Since moving into our new home, our list of to-dos keeps growing! From painting, to changing out lighting to putting new flooring in. These things will eventually happen, but for now we are doing what we can and making do!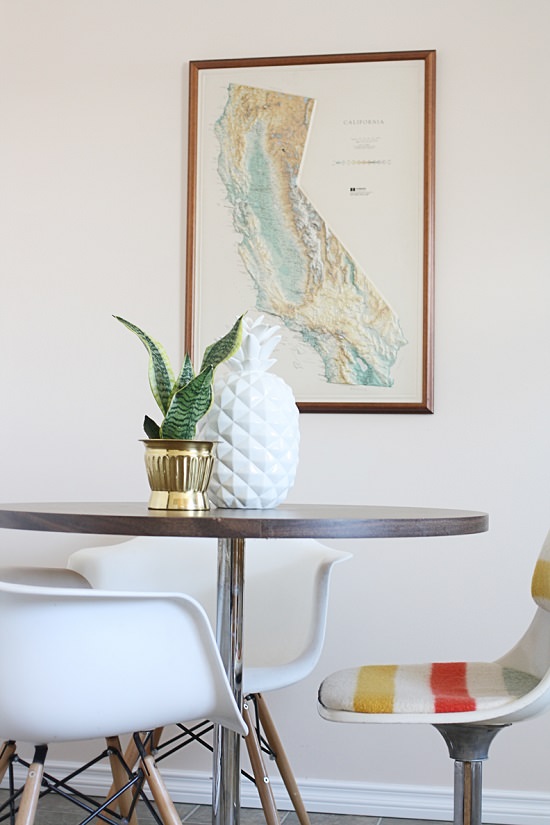 Our kitchen has a significant amount of space compared to our previous one. We plan on building a breakfast nook and so we've been on the look out for a table that's big enough for our family to eat small meals together, but not too big as to take up all the kitchen space.
While thrifting around town, we stumbled upon this chrome and walnut round table that was the perfect size. It's a bit more commercial than we had hoped, but for $15 we couldn't be picky! It fits perfectly in the space and doesn't look too bad with our chairs and decor.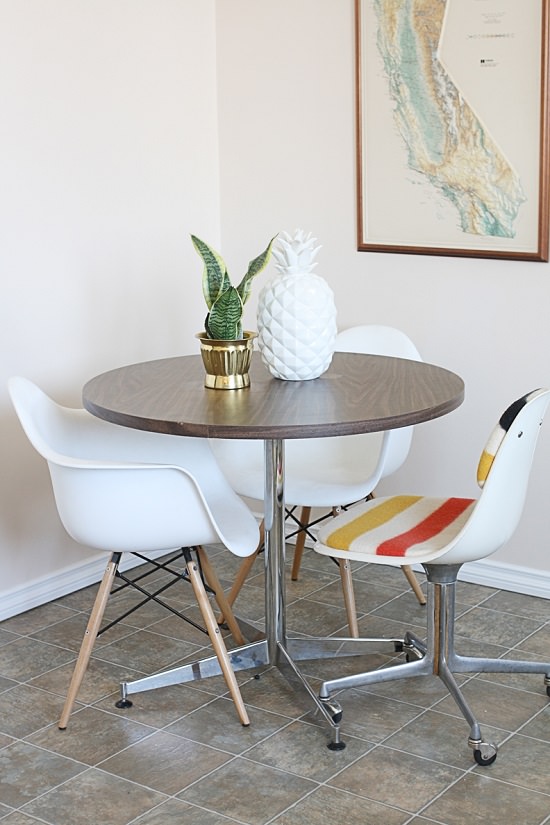 So far, it's been great for the kids to enjoy their breakfasts in the mornings. We've had dinner as a family a few times and have enjoyed this little space in our kitchen! We hope to have a built in bench soon with extra storage to go along with this table soon. I think it will make it look a little more cozy!The chrome and walnut are always a lovely match, but I've been wondering…should we paint the table top white or leave as is? The walls will also be white and the flooring will also be replaced down the road. For now, I think this space serves it's purpose and I'm just so happy for all the extra room we have in our new home!