Another Thursday, another thrifty find! I came across this lovely brass bowl a few weeks ago and decided it would make the perfect planter!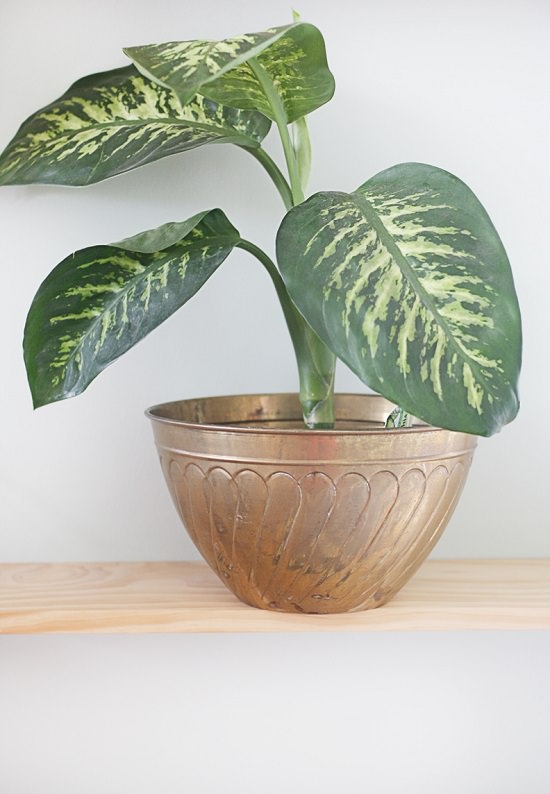 I love any kind of metallic decor, whether it be copper like I used for our front entrance or pops of brass like this little collection on our buffet! It's great for all seasons, but I'm especially loving it for fall!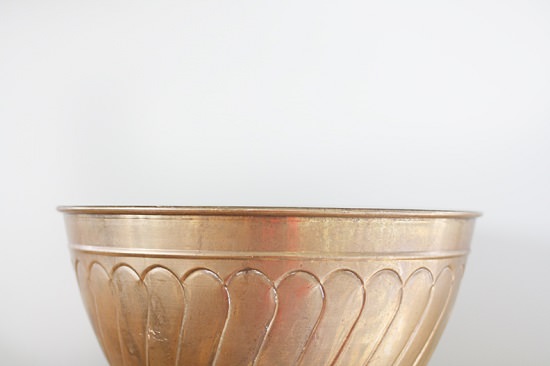 Brass still has the earthy tones I love, but with a little bling! I feel like when I add brass or copper to my space, it instantly brightens it up. Plus, you find them by the dozens at thrift stores and they are always cheap!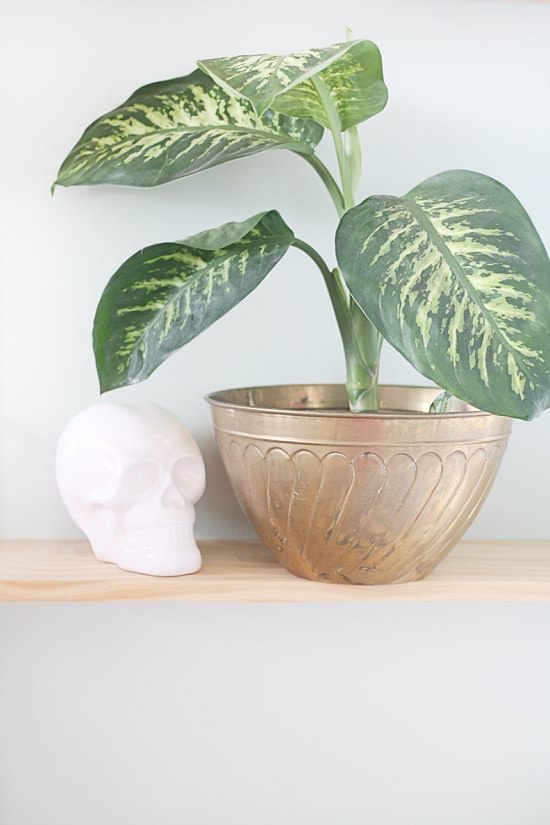 This bowl is working great as a planter, it's fun to use it for other purposes other than the obvious! You can always make it a bowl again – perhaps for fruit or decor items? The options are always there!
Are you over brass yet or are you still loving it a little like I am?!