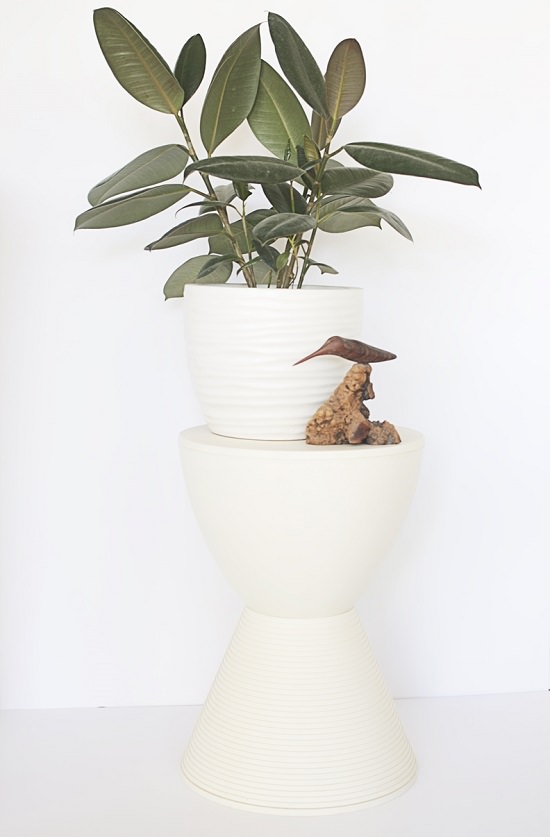 Our last trip to the Long Beach Flea Market, I spotted this fabulous Euro Style Stool and knew I needed to snag it quick! You could tell it wasn't a vintage piece, but the design was what really caught my eye.
In 1985, Swedish designer Trig Liljestrand imported many of his furniture designs into the US, such as this fabulous stool! I love the the hourglass shape – the top even pops off and doubles as an ottoman! It's both quirky and modern, which makes the space feel fresh and fun!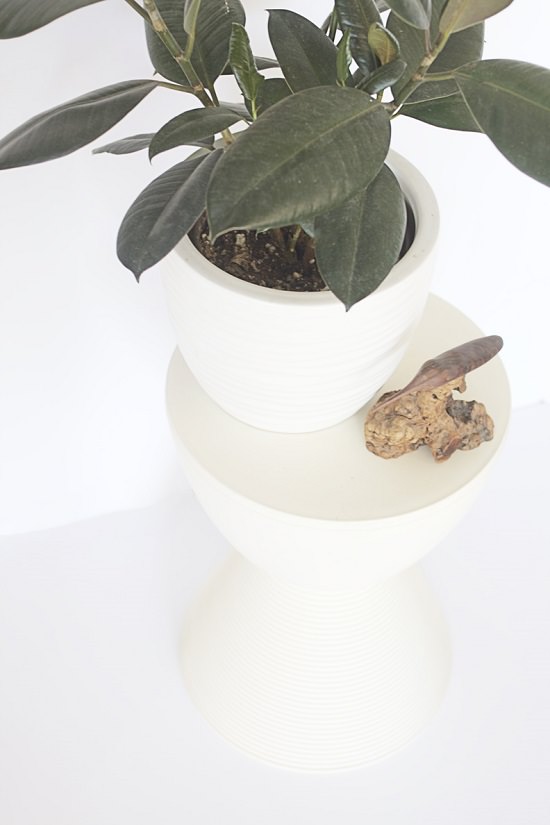 I decided to add a fun plant (of course) and a lovely mid century sculpture which compliments the stool nicely! The textures and colors balance each other out and it makes for a great addition.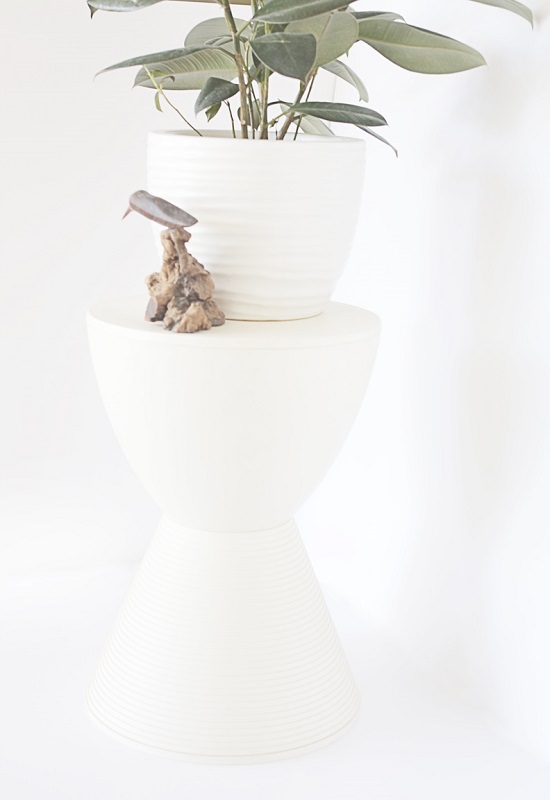 I love finding fun pieces like these at flea markets and thrift stores! That's the one thing I'm REALLY going to miss when we move to Canada. Although, it might be a nice way to step back and reassess the quantity of things you collect in the home if you're not too careful!
Have you been having any luck bargain shopping?