Want to elevate your garden with beautiful botanical specimens? Browse this article for the most captivating Tiny Pink Flowers on Long Stems!
Tiny Pink Flowers on Long Stems with unique texture and color contrast are ideal for gardeners to create a visually stunning outdoor space. Scroll this article to learn more about these specimens.
Discover Succulents With Pink Flowers here
---
Tiny Pink Flowers on Long Stems
1. Cosmos
Botanical Name: Cosmos
Cosmos showcases daisy-like, vibrant pink flowers perched atop long, slender stems from summer to frost. These beautiful blossoms are all you need to bring a splash of color to any garden space.
2. Baby's Breath
Botanical Name: Gypsophila paniculata
Gypsophila paniculata, or Baby's Breath, features tiny, soft pink flowers atop long, thin stems from summer to fall. Its gorgeous blooms are a staple in various floral arrangements.
3. Verbena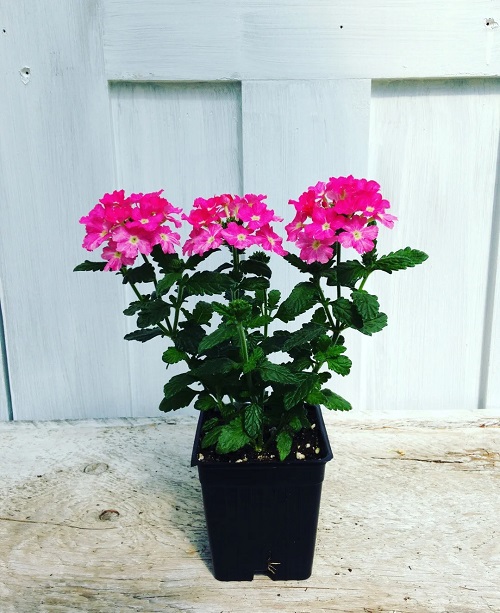 Botanical Name: Verbena
Verbena, a vigorous grower, boasts clusters of tiny, vivid pink flowers and dark green foliage. This plant is excellent for adding height and texture to garden beds. Grow this plant in a sunny spot with well-drained soil.
4. Angelonia
Botanical Name: Angelonia angustifolia
Indigenous to Mexico and the West Indies, Angelonia angustifolia showcases small, two-lipped, snapdragon-like pink flowers. It's a heat-tolerant plant, thus a perfect addition to summer gardens.
5. Cheddar Pink
Botanical Name: Dianthus gratianopolitanus
Cheddar Pink, a herbaceous perennial, is prized for its fragrant, deep pink flowers that bloom from May to June. This flowering plant does best in neutral to slightly alkaline, well-drained soil and full sunlight exposure.
6. Fairy Foxglove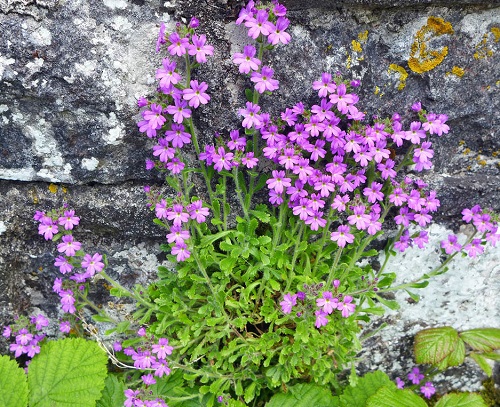 Botanical Name: Erinus alpinus
Fairy Foxglove, a dainty alpine plant, offers clusters of petite, pale, purplish-pink flowers on erect stems. This botanical specimen prefers well-drained soil and partial shade. It's a delightful addition to woodland gardens.
7. Sea Thrift
Botanical Name: Armeria maritima
Sea thrift is a hardy perennial popular for its balloon-like, bright pink blossoms on slender stems. This plant can reach heights between 6 inches to 1 feet. It's an ideal choice for coastal gardens and borders.
8. Saxifrage
Botanical Name: Saxifraga x arendsii
Saxifrage is admired by gardeners for dainty pink flowers and tiny oval dark green foliage. Its blooms can amp up the visual appeal of any garden from May to June. It's suitable for rock gardens and shaded garden spots.
9. Pink Gaura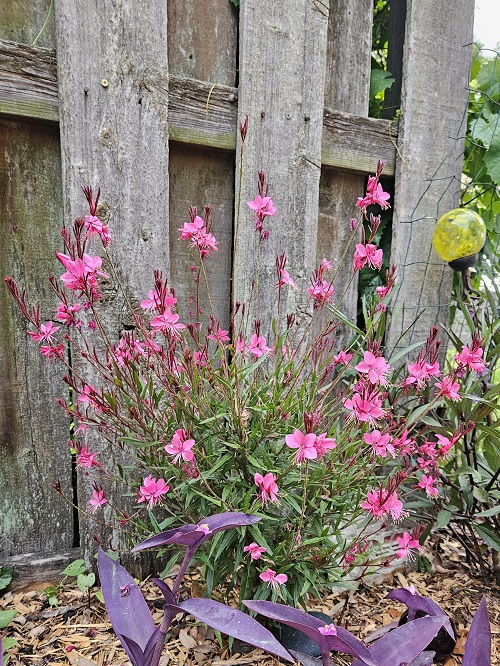 Botanical Name: Gaura lindheimeri
Pink Gaura, known for its airy, butterfly-like flowers, adds a touch of elegance to any garden. The plant features tiny, pink blooms on tall stems. It thrives in full sun and well-drained soil.
Explore Captivating Cactus Plant With Pink Flowers here