As the leaves slowly start to turn color, I am starting to feel like our home is ready for a little fall decor! I am loving copper for this upcoming season. It's earthy, but still very trendy! Now-a-days you can find copper at almost any thrift store or anywhere for that matter, so why not stock up and add a pop of color to your home this autumn!I chose Heather to compliment these beautiful copper containers I got at our local thrift store. The simple greenery makes the perfect contrast and looks quite modern in the space. You can choose to use any kind of plant or flower, it's completely up to you!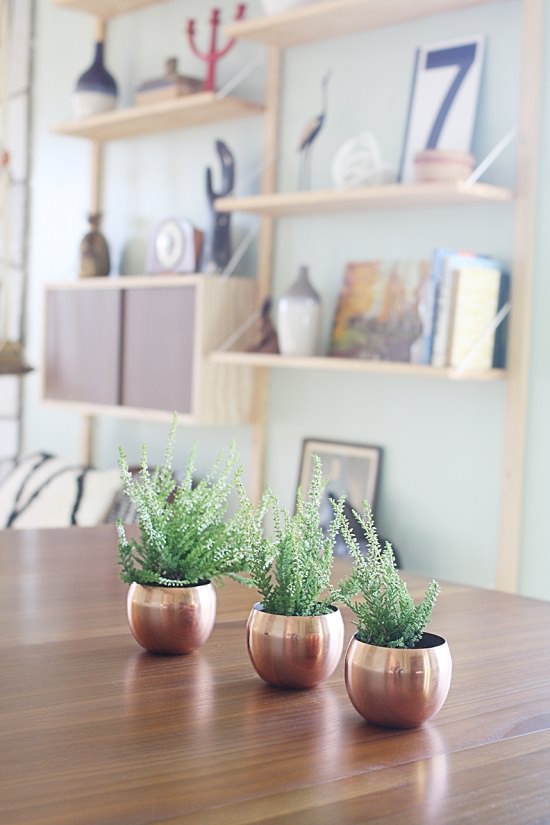 I decided to play with the placement of the copper arrangements. They look great grouped together as a centerpiece on a dining room table or sitting solo on a shelf.
The options are endless and it's something you can really leave out all year round if you wanted. The copper truly reminds me of the changing leaves, so it's the perfect piece to bring a little outdoors in!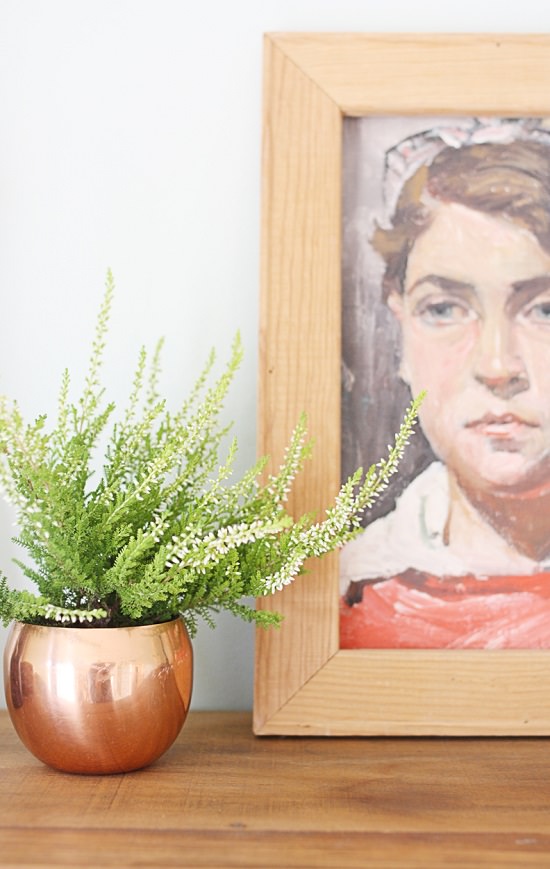 What kind of decor do you like to bring out during the fall?