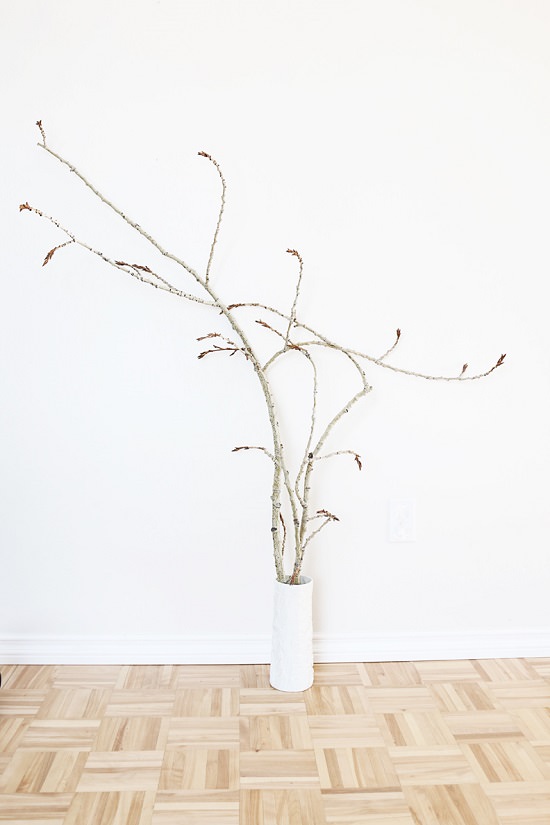 I looked for unique shapes and sizes and came home with a few gorgeous branches. The shape creates the illusion of motion against our white walls. They almost frame pieces that surround them and I love the modern look they bring. You could easily spray paint them, but I loved the organic look they had with all the white and black decor in our home.
These branches have already made an appearance in one of my posts and I'm pretty sure they will continue to for a little while. I placed them in a crisp white and geometric vase. I'm sure I'll be playing around with placement in our house!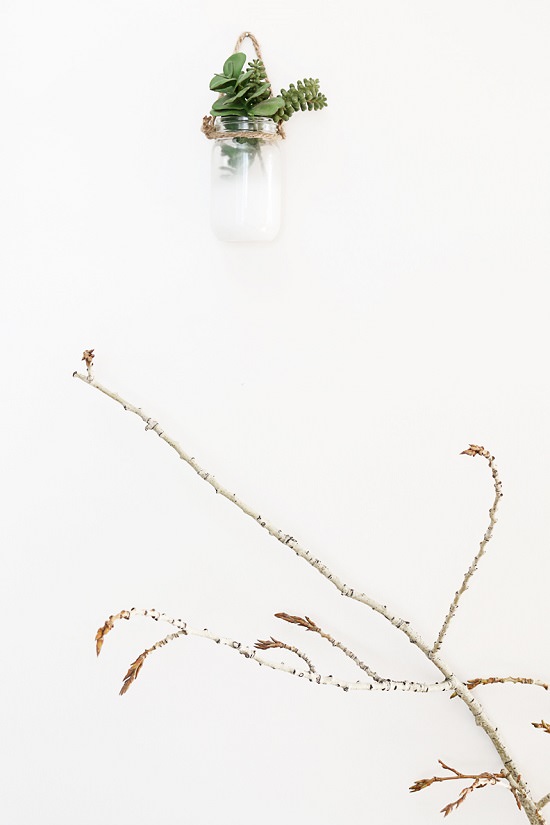 So there you go, sometimes decor can be free and you can find them in the most unlikely places! What do you think of bringing this kind of nature indoors as home decor?