Get ready to fall in love with the ethereal beauty of these striking White Bell Shaped Flowers! Here're the best picks!
There's something enchanting about the sight of a field full of White Bell Shaped Flowers. These beautiful blooms have captured the hearts of many for centuries with their timeless beauty and charm. Stay tuned to learn more about these graceful blooms in this article.
Check out the creepy flowers that look like skulls here
---
White Bell Shaped Flowers
1. White Mountain Laurel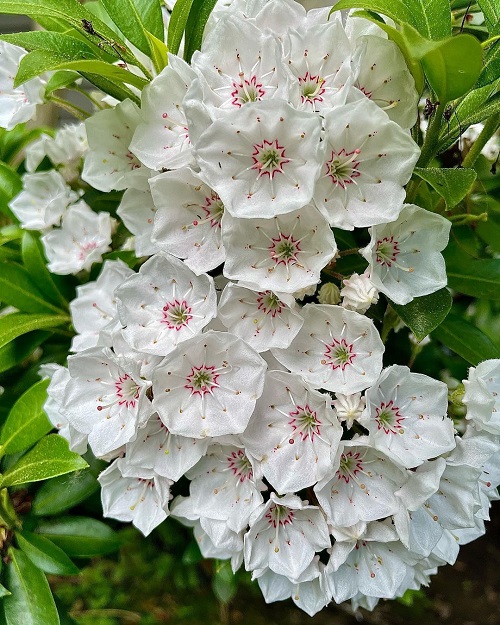 Botanical Name- Kalmia latifolia f. alba
This hardy evergreen shrub is admired for its clusters of showy white flowers. Mountain laurel loves well-drained soil and partial shade.
2. Angel's Trumpet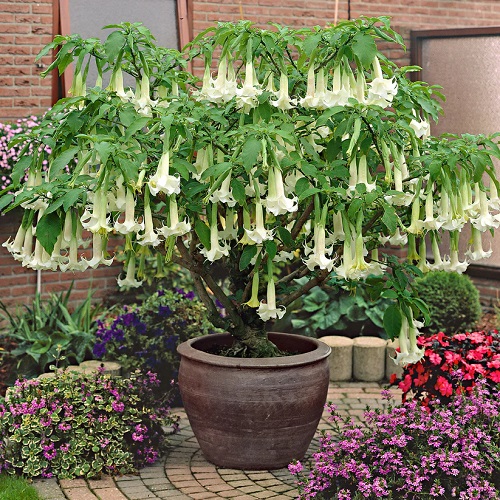 Botanical Name- Brugmansia arborea
Adorned with fragrant bell-shaped white blooms, the angel's trumpet is the best plant to create a dramatic effect outdoors.
3. Bleeding Heart Vine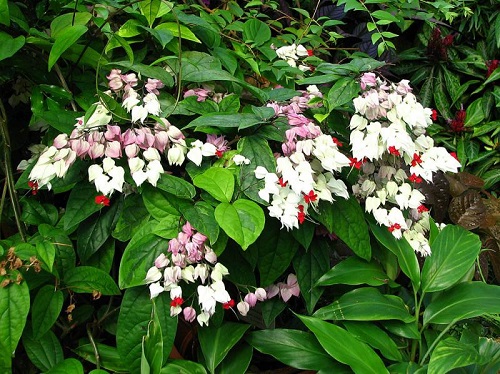 Botanical Name- Clerodendrum thomsoniae
Native to West Africa, this spectacular tropical plant boasts clusters of stunning white blossoms with red corollas. It's one of the most amazing white bell-shaped flowers.
Here're the flowers that look like birds
4. Foxglove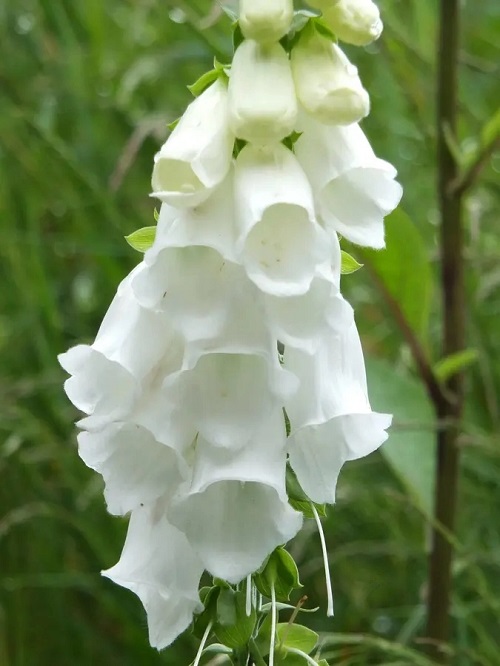 Botanical Name- Digitalis purpurea 'Alba'
Foxglove is a biennial ornamental plant grown for its downward-facing white tubular blossoms. This plant demands full sun to light shade and a moist, well-drained potting mix.
5. Cowberry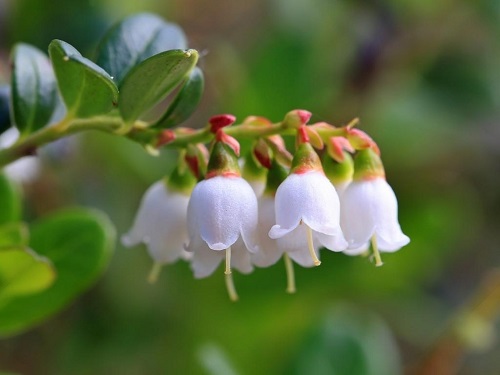 Botanical Name- Vaccinium vitis-idaea
Cowberry offers oval to obovate foliage, tiny bell-like blooms, and edible dark red berries in its lifetime. It's one of the best white bell-shaped flowers.
6. White Mountain Heather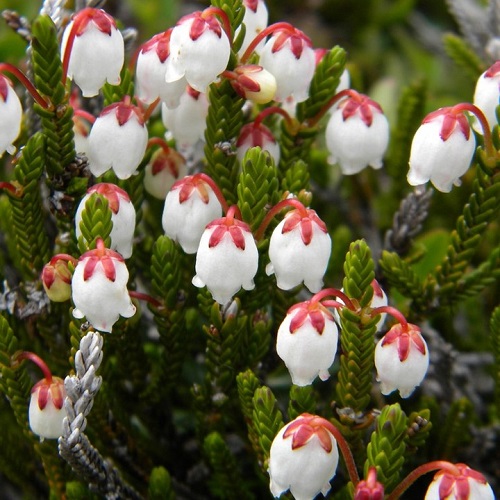 Botanical Name- Cassiope mertensiana
Make your garden the center of attraction with this plant featuring white bell-shaped blossoms with red sepals. Your space will attract a lot of eyeballs.
Find out the flowers that look like vaginas here
7. Lily of the Valley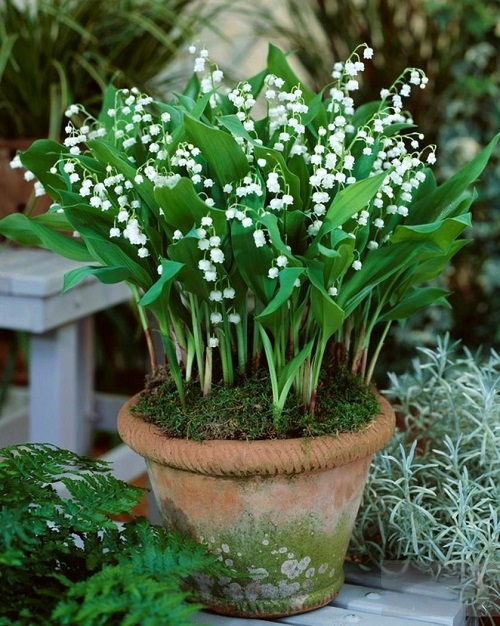 Botanical Name- Convallaria majalis
Admired for the fragrant white bell-like flowers, the Lily of the Valley is a rhizomatous perennial plant native to Eurasia.
8. Silver Bell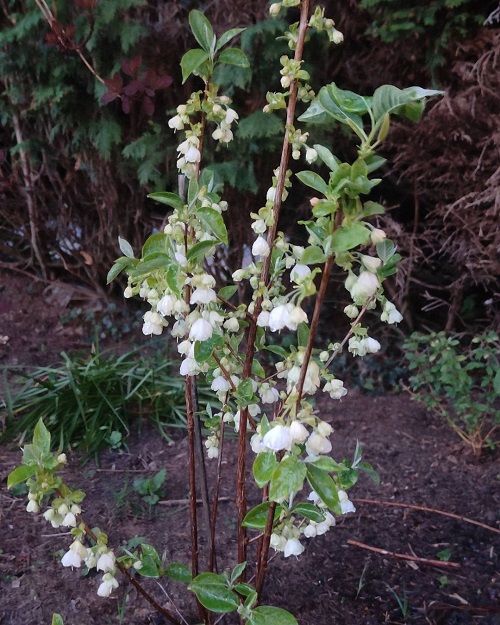 Botanical Name- Halesia tetraptera
With a life expectancy of 100 years, the snowdrop tree produces stunning white bell-shaped flowers. This botanical specimen is great for lawns and woodland borders. It prefers moist, organically rich, well-drained potting medium.
9. Spring Snowflake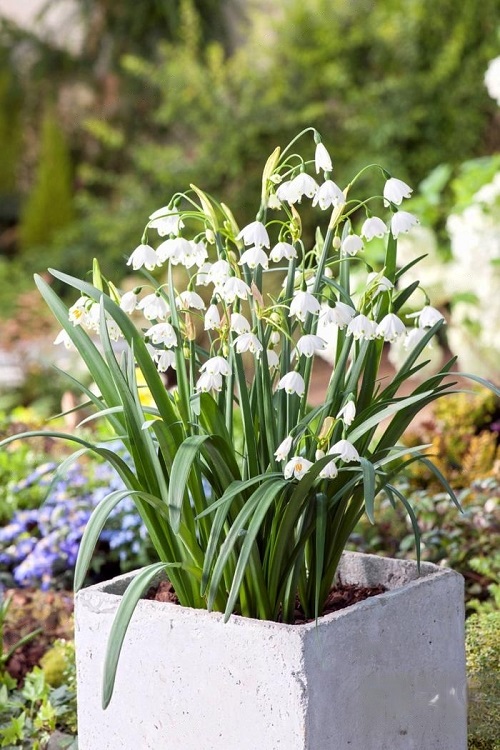 Botanical Name- Leucojum vernum
Beautify your space with the green foliage and dainty, bell-like white flowers of spring snowflakes. It's ideal for indoor and outdoor gardens.
Check out the flowers that look like roses here
10. Swamp Doghobble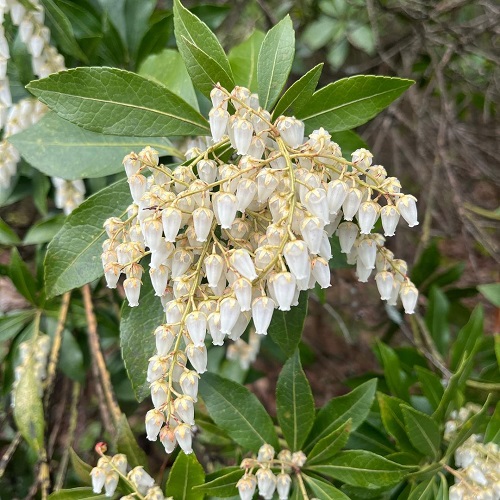 Botanical Name- Eubotrys racemosus
Popular for its white-colored, bell-like flowers, the swamp doghobble doesn't tolerate drought and windy conditions. This plant is not prone to any diseases.
11. Pearls of Spain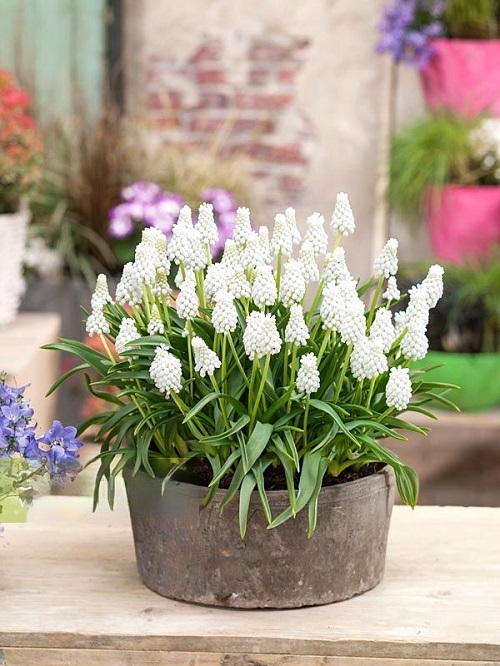 Botanical Name- Muscari botryoides 'Album'
This striking and vibrant plant with clusters of mildly fragrant white blooms is perfect for rock and woodland gardens.
12. White Four O'Clock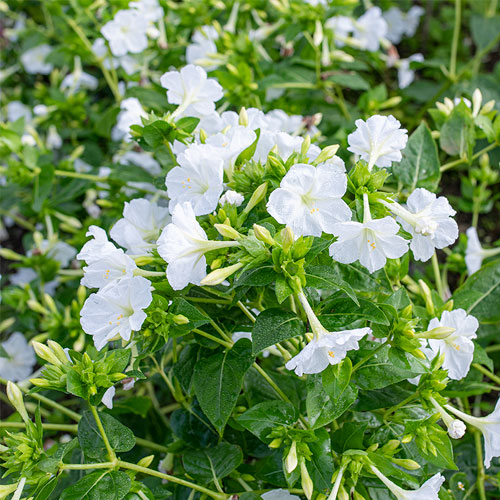 Botanical Name- Mirabilis jalapa f. alba
Grow this stunning fragrant annual and give your space an eye-grabbing focal point. As its name suggests, this plant blooms in the late afternoon and evening.
13. Common Snowdrop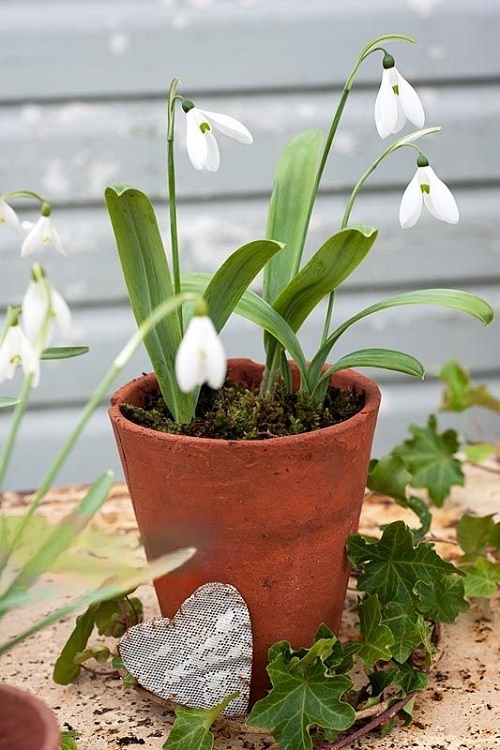 Botanical Name- Galanthus nivalis
Indigenous to Europe and southwestern Asia, snowdrops offer faintly scented white bell-like blooms in late winter to early spring. This gorgeous flowering plant admires full sun to part shade and clay or loamy soil.
14. White Beardtongue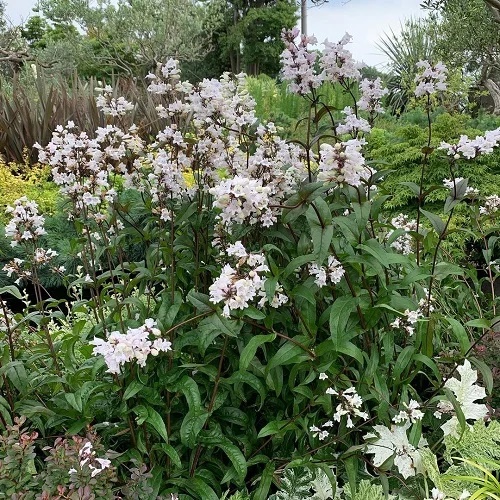 Botanical Name- Penstemon digitalis
The next on the list of white bell-shaped flowers is white beardtongue, also known as foxglove beardtongue. It blooms during late spring to early summer. The flowers of this plant attract bees, hummingbirds, and butterflies.
Here're some weird flowers that look like eyes