Looking for Window Awning Ideas to elevate your home's style and functionality? This article has got you covered!
Window awnings are a versatile and practical addition to any home. These Window Awning Ideas not only enhance the curb appeal of your property but also provide shade and protection from the elements.
Read the best DIY Front Door Awning Ideas here
---
Window Awning Ideas
1. DIY PVC Window Awning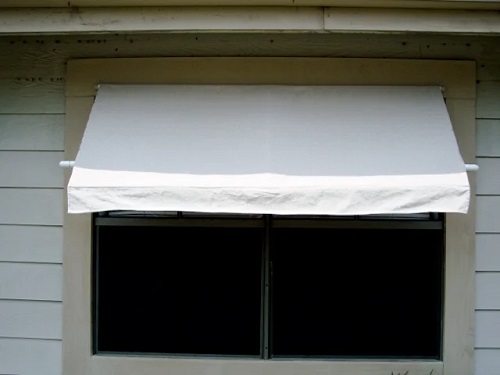 A PVC window awning is a cost-effective solution to provide shade and protection from the elements. With the right materials and some basic tools, you can create a custom-sized awning that complements your home's exterior.
2. Cheap Wood and Metal Window Awning DIY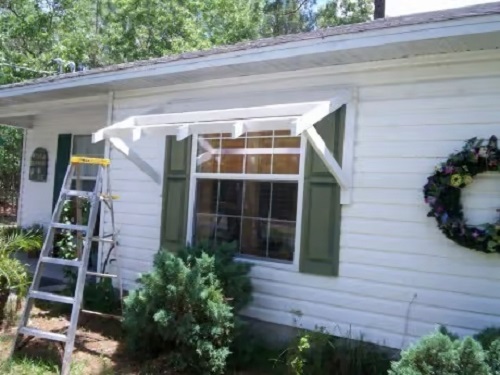 Create an affordable and stylish window awning by combining wood and metal roofing. This budget-friendly solution will protect your windows while enhancing the overall aesthetic. Get the instructions here.
3. DIY Corrugated Metal Indoor Awning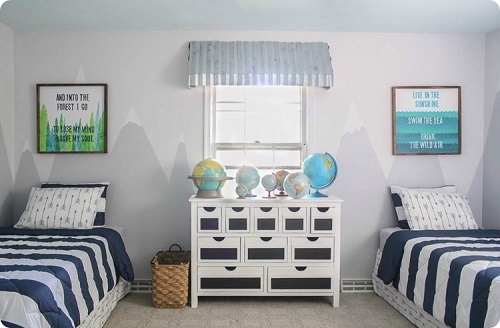 This rustic farmhouse window awning is inexpensive to make and looks great in any room. Hop to this detailed article for the list of supplies and instructions.
4. DIY Stationary Window Awning Using PVC Pipe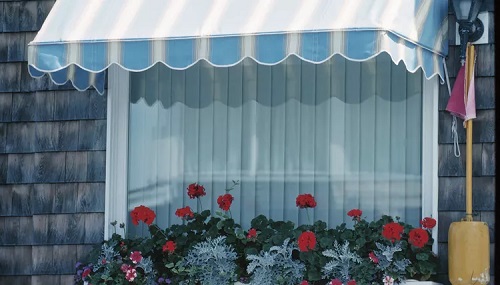 If you want a stationary window awning, you can create one with PVC pipe and fabric. Simply follow this helpful guide, and you'll have a chic window awning in no time. It's a beginner-friendly project.
5. Overhang Metal Roof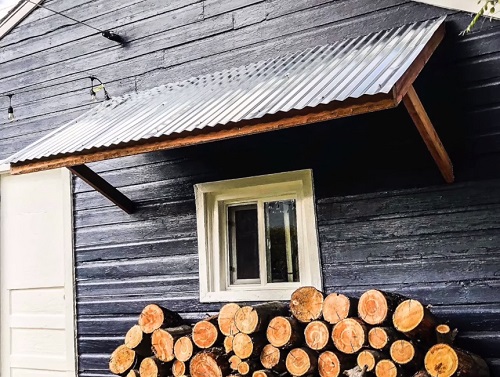 Learn how to build a simple overhang metal roof awning in this video tutorial. This simple project requires a miter saw, impact driver, clamps, grinders, square, and tape measure. It's one of the best window awning ideas on this list.
6. Double Plastic Window Awning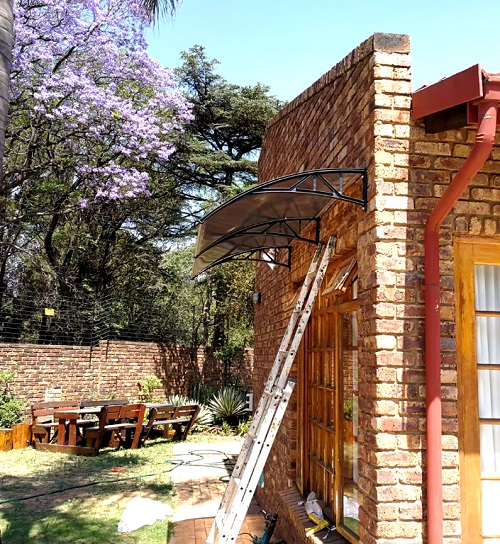 A double plastic awning with metal frames provides effective protection against sun and rain while offering a modern aesthetic. With its durable construction and versatile design, it adds both functionality and style to any outdoor space.
7. Single Plastic Window Awning
Find out how to install a store-bought metal and polycarbonate window awning in this step-by-step video tutorial. Its polycarbonate roof offers excellent protection against the elements and lets the natural light filter through, making it a stylish and practical addition.
8. Modern Wooden Window Awning Idea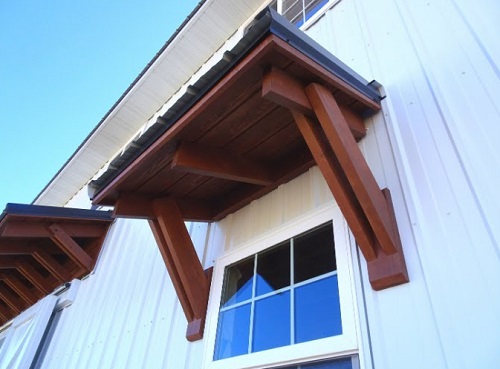 This stylish window awning is constructed using ledger board, cedar channel siding, plywood, and black-painted metal roofing. It brings a touch of sophistication to any home exterior.
9. RV Solar Panel Window Awning DIY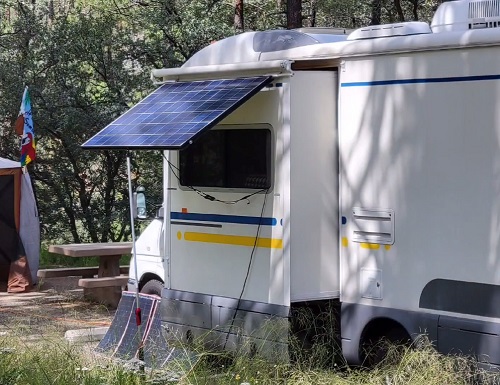 Looking for a unique RV window awning? Grab a solar panel, and you have a window awning that provides shade and also harnesses the sun's energy to power your onboard systems. Take inspiration from this video tutorial.
10. Window Awning Makeover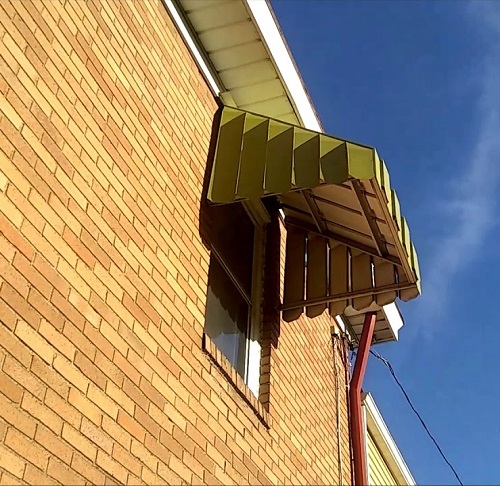 Instead of installing a new window awning, update the existing one with a few coats of green paint. It's an excellent idea for people having a tight budget. Get help from this visual tutorial.
11. Outdoor Timber Frame Window Awning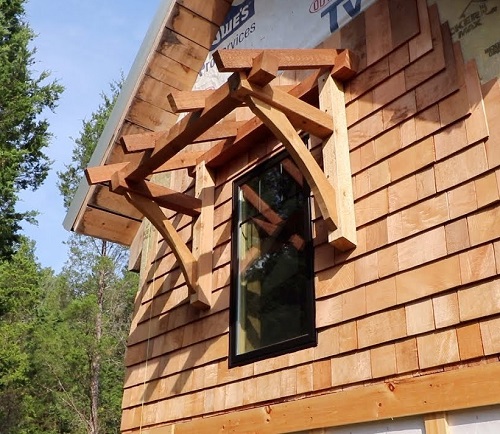 A timber frame window awning adds rustic charm and architectural interest to any home. Its wooden structure complements the surrounding environment and offers protection from the elements. You can either use metal, wooden, or solar panel roofing for this window awning.
12. Loose Frame Window Awning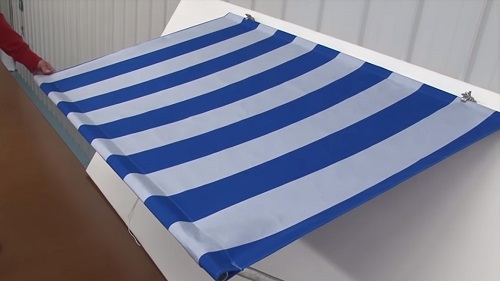 The loose-frame window awning is a stylish and practical addition to any home. Constructed with durable galvanized pipes and featuring a swivel eye pulley for the rope system, it offers easy operation and longevity. The fabric used provides protection from the sun while adding a touch of elegance to your windows.
13. Bahama Shutter Awning Idea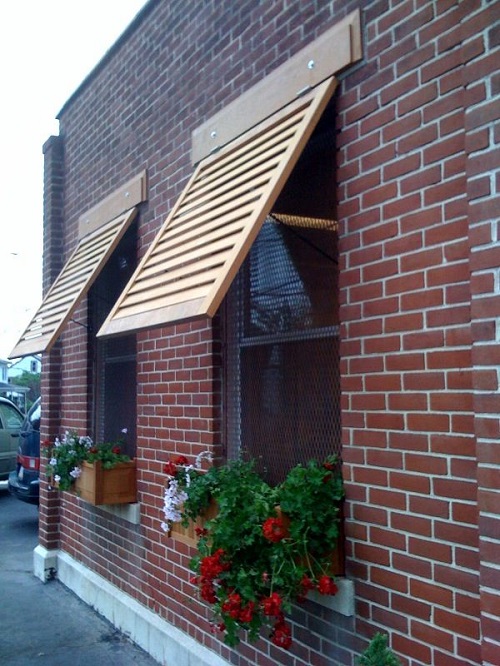 Give your home exterior a distinctive tropical look by using Bahama shutters as window awnings. Read the details here.
14. Retractable Window Awning Idea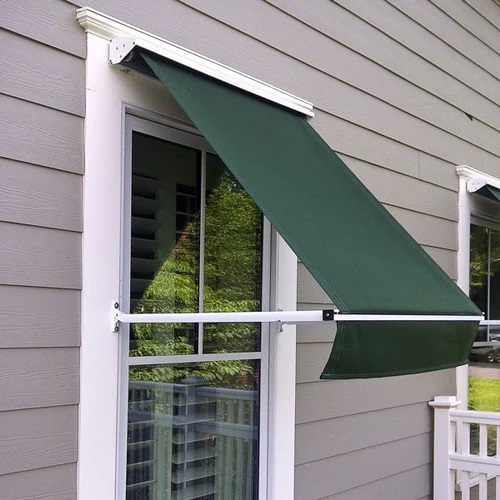 One of the most popular window awning ideas is the sleek retractable awning. With its adjustable shading feature, this modern awning provides on-demand protection from the weather. A retractable awning is a practical and stylish add-on to any window.
15. Flip-Up Window Awning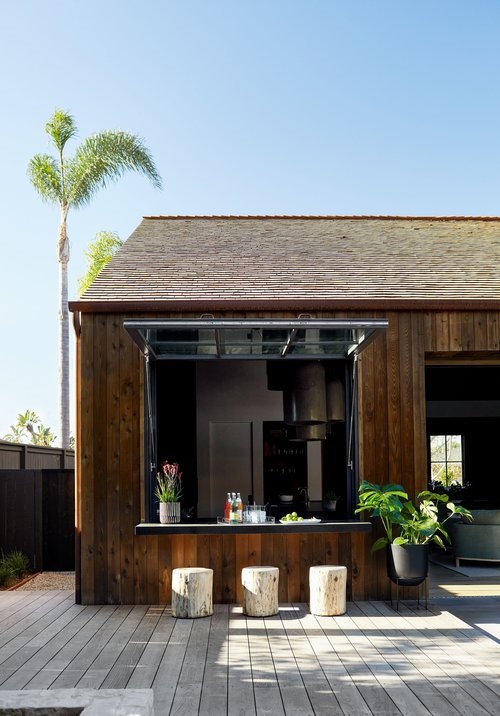 This unique design serves as both a large window and a convenient awning. Its innovative flip-up feature provides ventilation and protection against sun and rain.
16. Solar Panel Window Awnings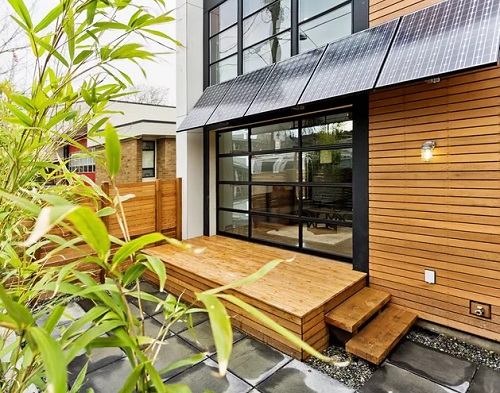 Solar panel window awning is an innovative solution. It not only efficiently blocks sunlight but also harnesses the sun's power to generate renewable electricity.
Read the best Window Decoration Ideas here