I've always loved cactus in home decor! For as long as I can remember, my Oma has had a window full of an assortment of cacti, big and small. Not only are they trendy, but for me they are sentimental. It goes perfectly in any setting and it's really easy to care for. I decided that I needed some in our home, but since Joel won't let me add to my growing collection of plants (let's be honest, I have a lot already) I opted for wood!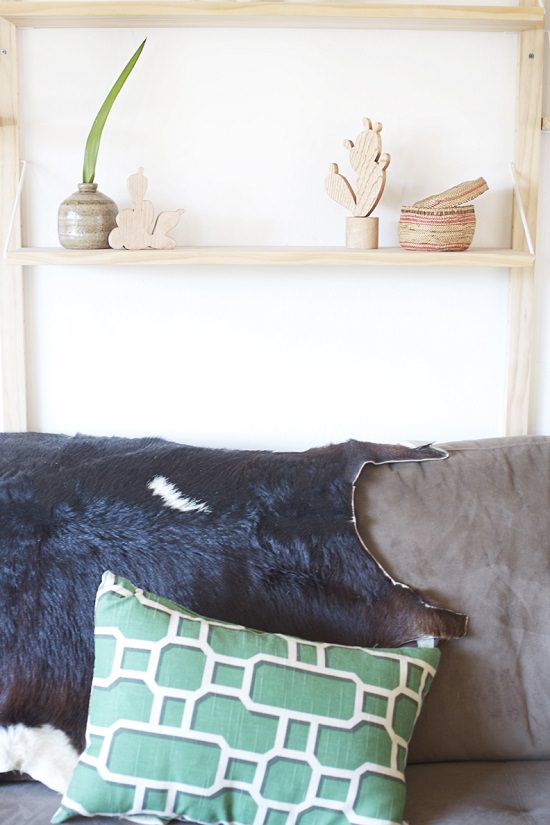 I thought this was a fun way to incorporate cactus in our home, without having to worry about watering yet another living thing. Using scrap pieces of Oak wood, we traced and cut out the cactus using the scroll saw. It was a pretty quick and painless DIY! We chose to base our design on the Prickly Pear Cactus for it's fun and distinctive shape.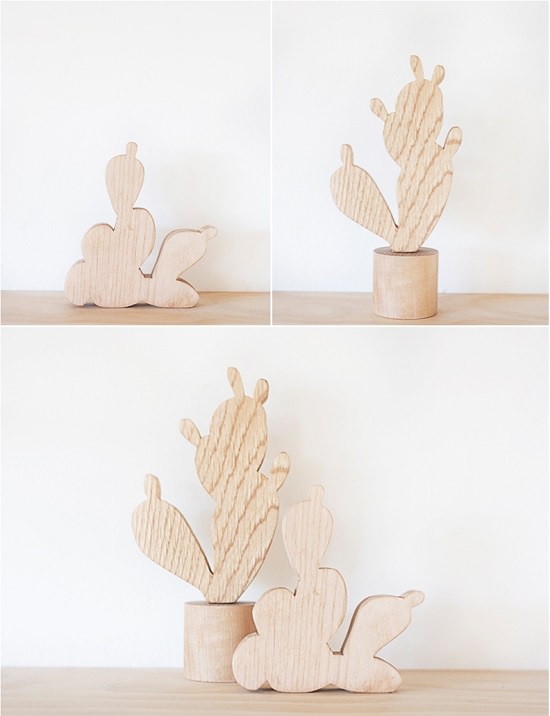 I love how minimal, yet playful they are. We decided against painting them, I love the natural detail of the Oak and didn't want to mess with it. We added a simple Maple wood base to one of our cactus, using a dowel to secure it. The two heights add a bit more variation!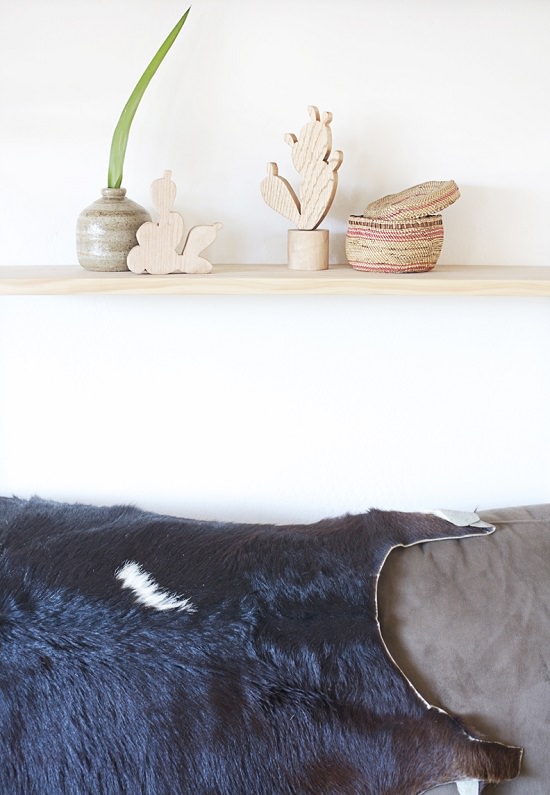 A little side note about Prickly Pear Cactus. Here in California, Joel and I have enjoyed some pretty amazing and authentic Mexican food. We are really going to miss it when we move! We often order a traditional mexican dish, Molcajete, to share at one of our favorite restaurants down the street. There, they serve it with Prickly Pear! To be honest, I don't really enjoy it in my cuisine, but I sure do love it in my decor!
I would love to make a few more, these are just too cute! What do you think?