Do something fun and easy with this DIY paper fox banner! It's excellent for festive decoration or to add interest to any space.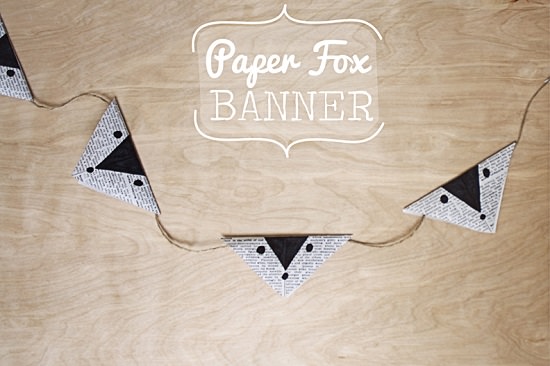 If you ever get an opportunity to try out some new DIY this coming weekend try revamping your home with this one. You can try this DIY for a cool birthday decoration. Make one for the kiddos and one for the house or any other purpose as you desire! This little paper fox banner is playful and fun! It adds a whimsical feel to your home!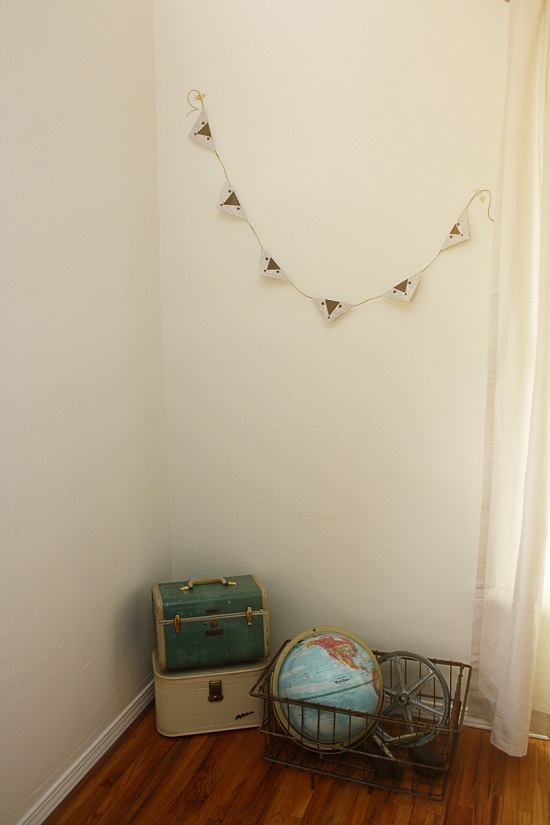 You will need:
Paper (I chose some wrapping paper I got for $1 with vintage news columns)
Scissors
Sharpie
Hot glue gun
Twine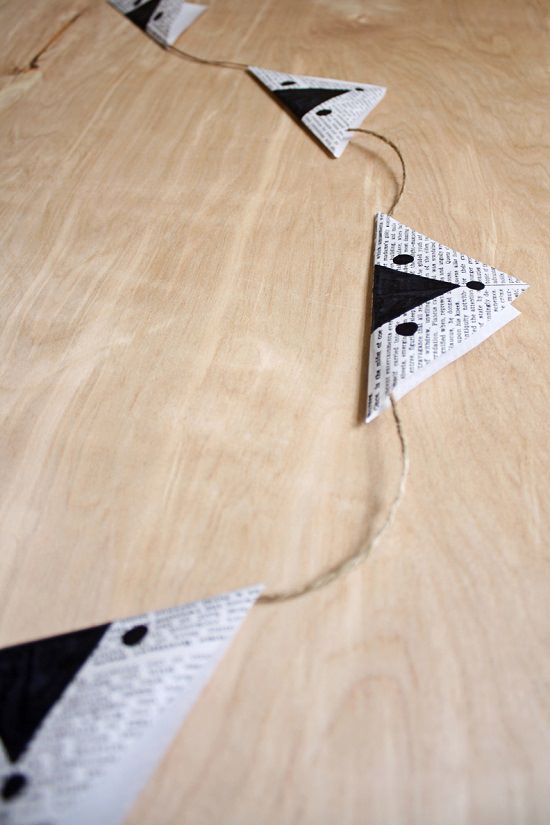 What to do:
Cut a medium-sized square out of your paper. Fold the paper in a triangle. With your sharpie, draw a long triangle down the center of the paper triangle. This will start to form your little fox face! Next,  add your eyes and a small nose! It's super simple! You can make 6 triangles altogether, which will be the perfect amount. Place the twine in the center of the two folds of the triangle. Dab, a small amount of hot glue, to secure the paper to the twine. Arrange them all a few inches apart, and then you are done! The kids think this banner is great – they have an obsession with woodland creatures right now!
This is a fast little project if you are looking for something simple to add to your fall decor.
What are you loving this fall for your home decor? Let us know if you found this simple banner inspiring or useful!