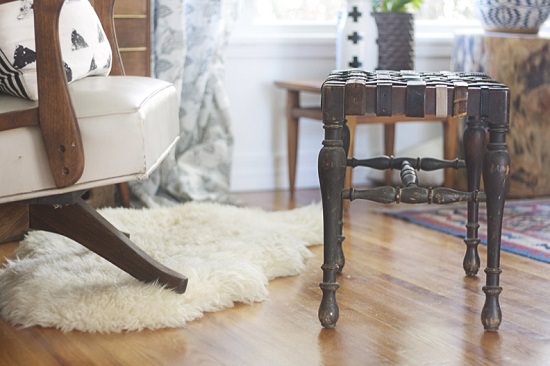 Let's just say right away, this was my husband's project and vision! For a couple of years he has been talking about collecting old leather belts to repurpose a vintage piano bench we've had forever. He actually found it by a dumpster of all places! Last week, he finally got his project done and I have to say, it's pretty neat!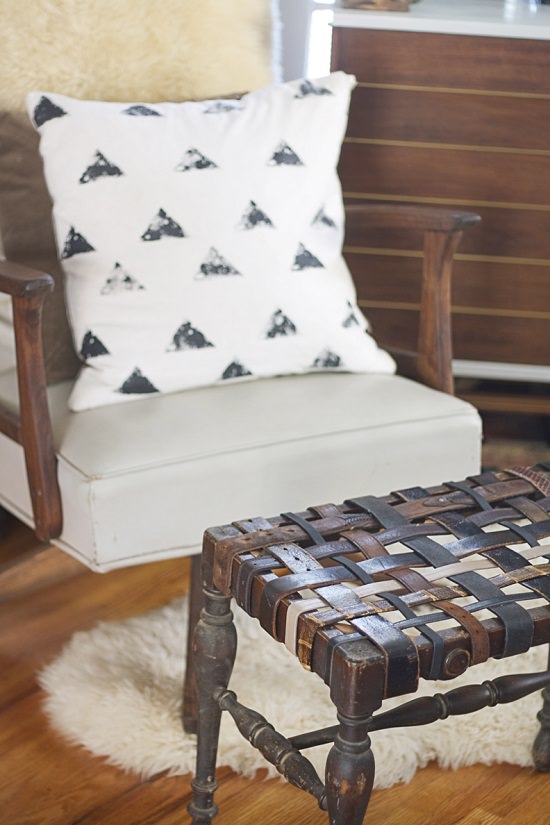 He simply picked up some leather belts from a thrift store for super cheap – even some fabulous snake skin and alligator skin belts! He began weaving the belts until the surface of the bench was covered. He trimmed off the access belts and secured them into the bench using screws and washers. It's so easy, it should only really take an afternoon to complete!
It surprisingly compliments our home decor nicely! The leather and wood are a nice contrast to the other decor items we have added to the room recently! As much as we love mid century pieces and the simplicity of a Scandinavian inspired home, we don't want it to be too much of one thing. A nice balance is a good thing!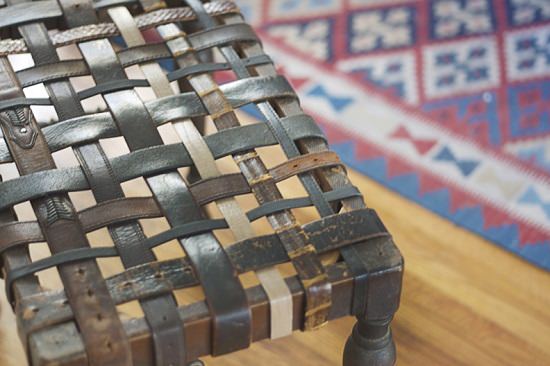 I have to say, my husband has great vision for things I sometimes don't have. I think it's great that we can both bring our own separate styles together and compliment one another, as well as finding a style we both love! We share this home and I think it's important that it says a lot about who we are as individuals and as a couple!
What do you think of this fun DIY?