Give your workstation a stylish makeover with these DIY Desk Cover Ideas that look trendy but don't cost much!
Transform your boring workstation or study table into a chic and classy furniture piece with these DIY Desk Cover Ideas! They are easy, affordable, and fun to make!
Find some Brilliant DIY Kitchen Island Ideas here
---
DIY Desk Cover Ideas
1. DIY Washi Tape Desk Covering

It is surprising how layers of colorful washi tape can transform a junk piece of furniture. This is perfect for those looking for a desk makeover DIY to create a fun feature in the room.
Learn some Fantastic Washi Tape Uses here
2. Chalkboard Painted Desk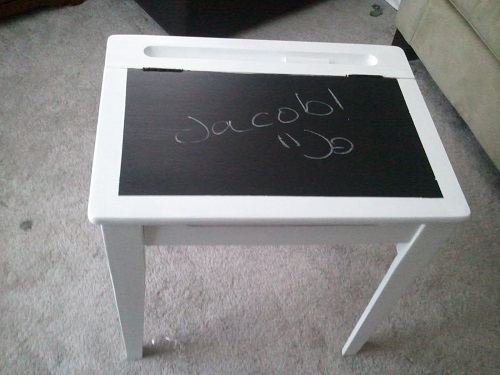 Convert your kid's boring study desk with chalkboard paint. It's one of the most creative desk makeover ideas. Get the details here.
Learn about Making Chalkboard Coasters here
3. DIY Comic Book Desk Cover

Turn your children's table from drab to fab by using comic book pages as the desk covering. You can watch the video above for more details.
4. DIY Chevron Painted Desk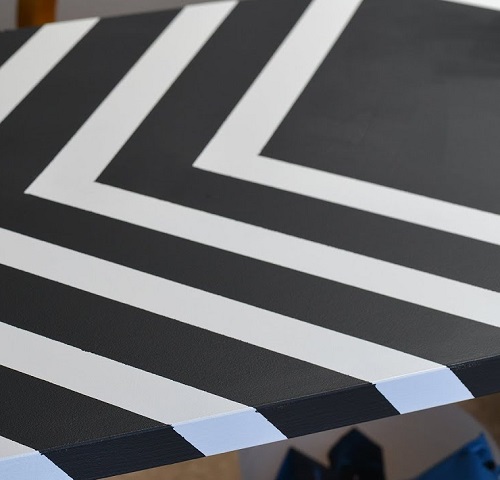 Give your desk or tabletop an eye-catching facelift with this DIY chevron paint tutorial. It's an excellent way to cover the furniture.
5. DIY Desk Vinyl Wrap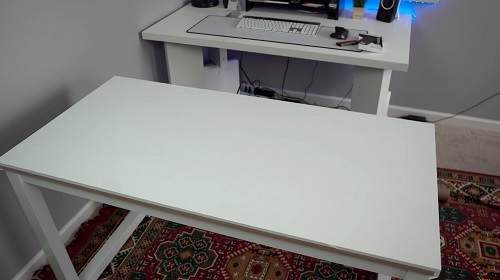 Grab a white vinyl wrap and watch this video tutorial to transform the look of your monotonous working desk.
Find some Creative Concrete Projects here
6. Desk-Size Cutting Mats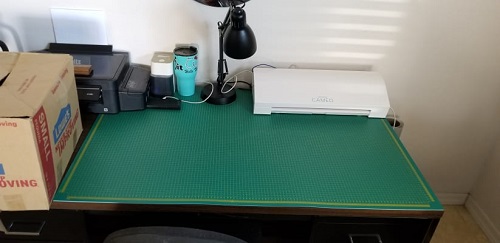 All you need is a cutting mat of your choice to wrap your desktop. It's one of the easiest and quickest DIY desk cover ideas.
7. Fabric Laminate Desk Cover

The reason why this is such a doable and fabulous DIY project is that it uses fabric, but no sewing is required. Find the tutorial for this laminate desk makeover project here.
8. DIY Carbon Fiber Desk Cover

This DIY carbon fiber is a great addition to a custom-made work desk, giving a regal look to an old computer table. Get the instructions here.
9. PVC Desk Cover

For a long-lasting and weatherproof update to your home office table, look no further than this PVC desk covering tutorial.
10. Tile Desk Cover

Give a fresh lease of life to leftover tiles with this fabulous DIY tabletop makeover project. It works best for square or rectangular surfaces unless you're good at making curves in tiles.
11. World Map Desk Cover

This DIY is a wonderful way to incorporate some vintage flavor into your desk decor. And the best part is that you can change the map or add photos for a new desk covering.
12. Duct Tape Desk Covering

This project requires duct tape to transform the look of your bland workstation. Follow the tutorial here.
Find some Creative Ideas to Use Painter's Tape here
13. Marble Contact Paper Desk Cover

Try this easy-to-do desk makeover with contact paper. All you need is marble contact paper and this tutorial.
14. DIY Cardboard Desk Cover

This cardboard covering is great for giving a regular desk a classy makeover. Use hexagonal cardboard cuttings and fix them on the desk using these instructions.
15. Mosaic Tiled Desk Cover

One of the most creative DIY desk ideas, this tiled makeover will give a polished look to any boring workstation. Find the tutorial here.
16. DIY Photo Desk Cover

Design a photo collage desk covering for your study or crafts table. Gather pictures of your best memories and use them, as shown in the tutorial.
17. Computer Desk Makeover

You can easily mimic this desk cover idea with a textured fabric, contact paper, or stick-on desk cover.
18. Creative Desk Art

Let your creativity flow, and try this desk cover idea using paper cutouts from different magazines, scrapbooks, and photo albums.
19. Colorful Stick On Desk Cover

This colorful stick-on desk cover is pretty enough to boost your kid's productivity. Make one using this tutorial.
20. Polka Dot Desk Cover

Use a polka dot printed paper and give your workstation a lively makeover without burning a hole in your pocket.
21. Penny Desk!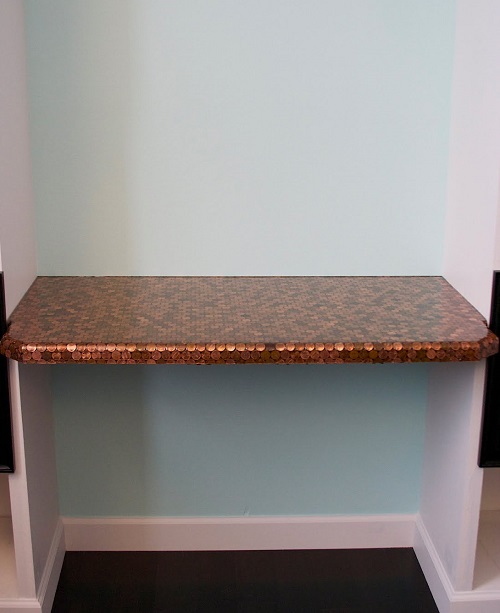 Overhaul the look and feel of your boring desktop with pennies. Yes, you read it right! You only need pennies and glue for this project.
22. Copper Foiled Desk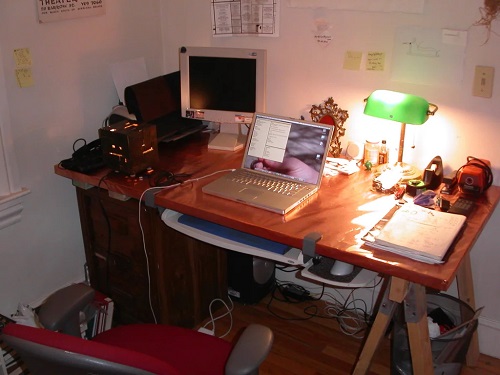 Cover your table with copper to give it a fancy and industrial look. Read the instructions here.
Look at some Fantastic Balcony Workstation Ideas here