This coming fall, make sure that the dormant turning plants do not affect the mood indoors. Here is a simple fall bouquet idea for you!
Don't worry if you don't know a lot about plants other than the fact that some of them smell really good and look very pretty. It's high time to learn a few things here and there while playing around with making lovely and cheap (but quite simple) bouquets!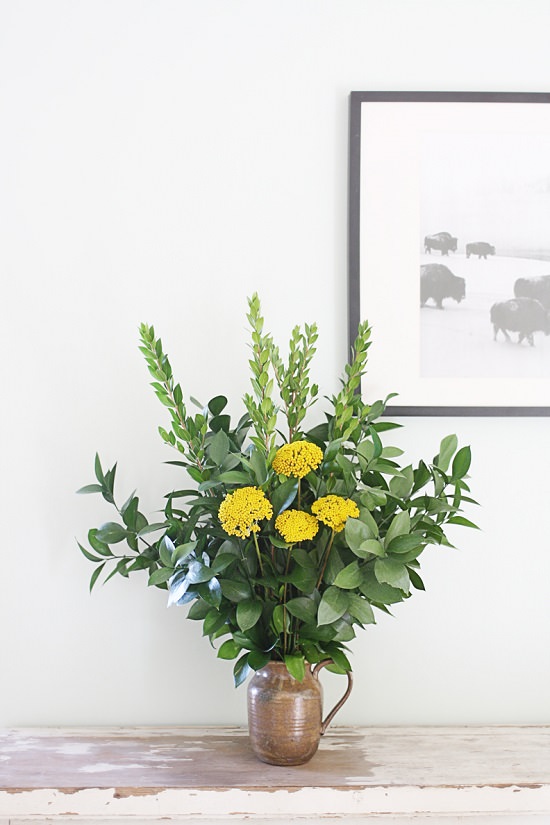 Every time you walk around a market and spot a lovely little flower shop with a small selection of flowers. And want to make a very simple and modern bouquet for your home. Just grab a few flowers that you think will look pretty together. With time and you'll basically wing it. We all absolutely love greenery – sometimes they are a bit underrated. Design a bouquet that will completely look opposite to what you would usually see. The idea of mostly green with just a pop of color is intriguing. And to be honest, it is kind of refreshing! Here is what you can use in your Simple Fall Bouquet: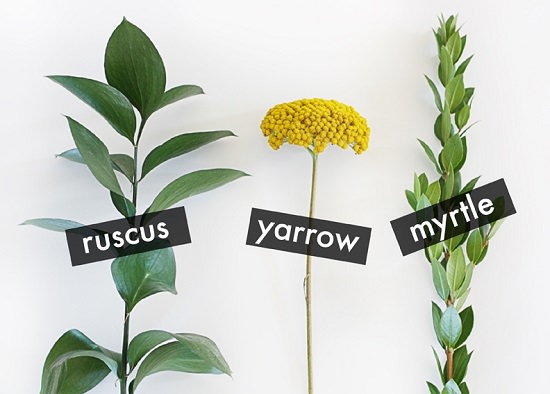 1. Ruscus
A low evergreen Eurasian shrub, with flat shoots and stiff spine-tipped leaves. These also have medicinal benefits as well!
2. Yarrow
A very general occurring plant in the wild and is also considered a herb. So next time you're out hiking, keep a look out!
3. Myrtle
Also an evergreen shrub or small tree with aromatic leaves – these genuinely have a lovely and refreshing scent. If you can find this plant in your neighborhood even better. After all, it's going to save some bucks.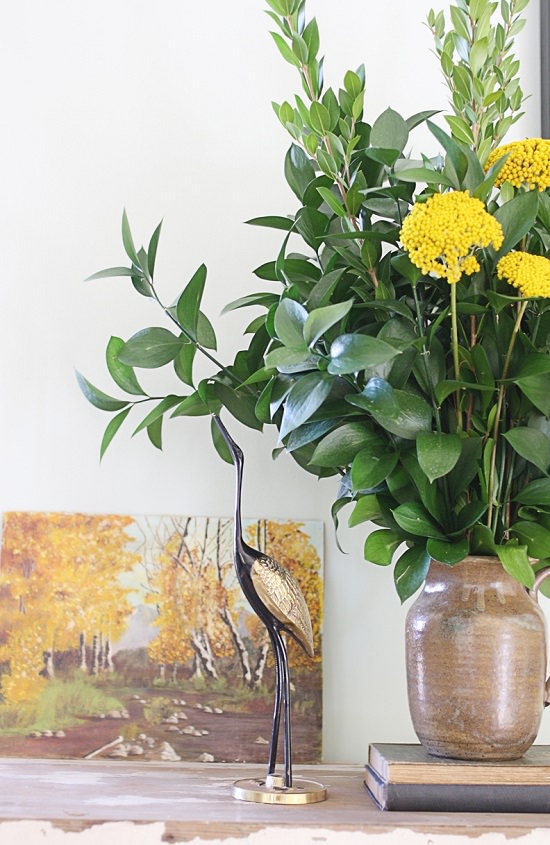 Sometimes it can be quite fun putting together your own little bouquet for home. It doesn't have to be expensive and funky, and you can learn a lot! What do you think of this simple bouquet?