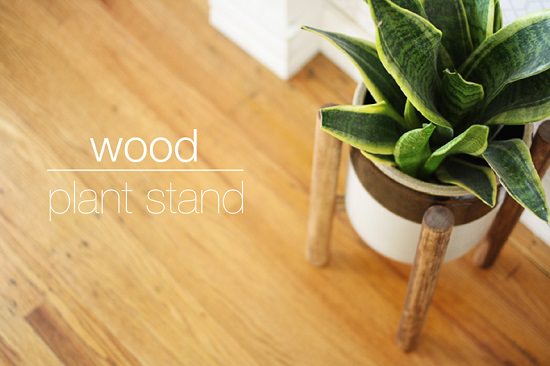 For months I've been swooning over this amazing plant stand from Modernica! Sadly, I just couldn't spend that kind of cash at the time. We have so many things going on that we really need to save for! Like our big move in a few months – totally dreading all the packing.
My husband and I decided it would be a fun challenge to create an inspired wood plant stand and I am so happy with the end results! It's exactly what I was hoping for and I am so happy that our budget didn't keep us from having this great piece as part of our home decor!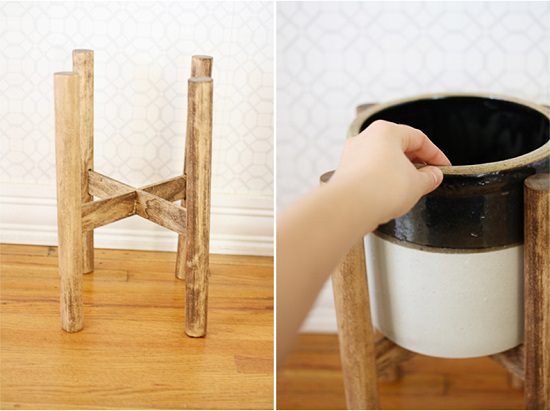 I love the sleek and modern look, as well as the mid-century vibe it has! I decided to use an old crock as a planter, which seemed to suit it better than anything else I came across. It's a stable little planter and stand that's easy to move around, instantly making the room more fun!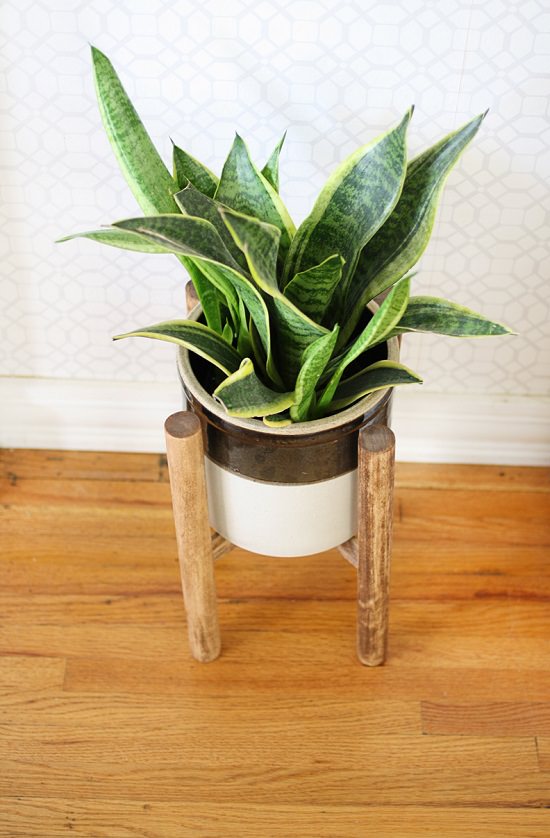 This was such a fun project to watch come to life! Sometimes it's worth trying it out for yourself to save a bit of money, but still enjoying all those beautiful designs for your home! Thank you Modernica for the inspiration!