Are you an aviphile cum gardener? You must check out these Flowers That Look Like Birds to grow in your garden!
Besides nurturing humans, mother nature is full of wonders that you can't imagine. Check out this list of Flowers That Look Like Birds that you'd surely love to grow.
Learn how to preserve flowers with glycerin here
---
Flowers That Look Like Birds
1. Bird-of-Paradise Flower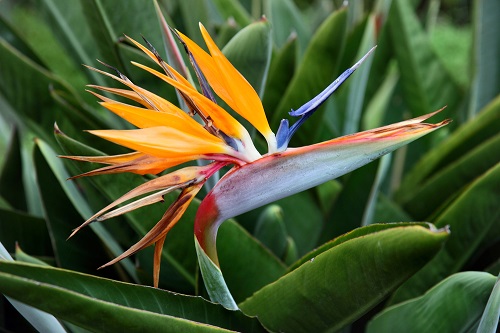 Botanical Name- Strelitzia reginae
The lovely vibrant blossoms of this plant look like forest birds known as birds-of-paradise. You can grow this plant indoors and outdoors. Learn more about this plant here.
2. Bird Head Orchid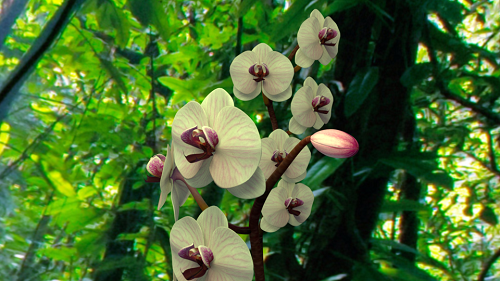 Botanical Name- Phalaenopsis spp.
Indigenous to Greece, Turkey, Iran, Iraq, and Southwest Balkans, this orchid variety has stunning blooms that resemble a bird's head.
3. White Egret Flower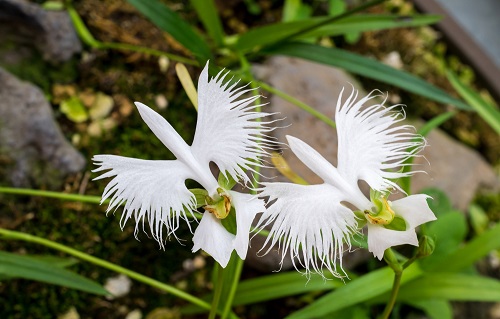 Botanical Name- Habenaria radiata
The fringed flower petals of 'Habenaria radiata' mimics a flying egret bird, hence the name. Grow this elegant plant in the garden for an added charm.
4. The Dove Orchid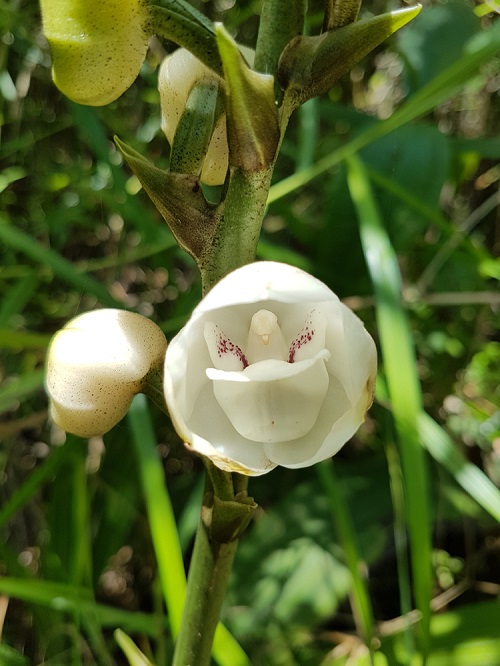 Botanical Name- Peristeria elata
Also popular as the holy ghost orchid, the scented white flower of this plant features a tiny dove in the center.
5. Flying Duck Orchid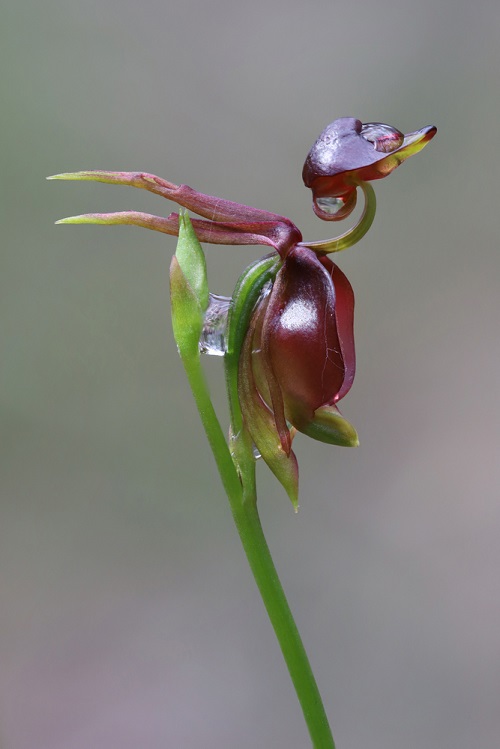 Botanical Name- Caleana major
This unusual orchid is adorned with pretty blossoms that imitate flying ducks. The petals are deep maroon to burgundy in color.
6. Yulan Magnolia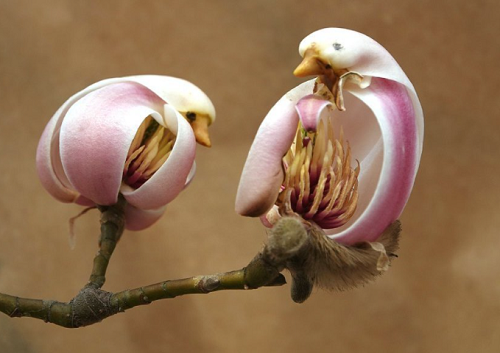 Botanical Name- Magnolia denudata
The striking, fragrant blossoms of 'Yulan magnolia' mimics a bird sitting on a branch. It's one of the most amazing flowers that look like birds.
7. Parrot Flower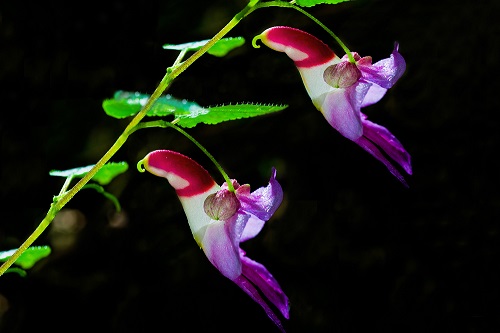 Botanical Name- Impatiens psittacina
The flowers of 'Impatiens psittacina' is a spitting image of flying parrots. This plant is a glorious sight to behold.
8. Green Birdflower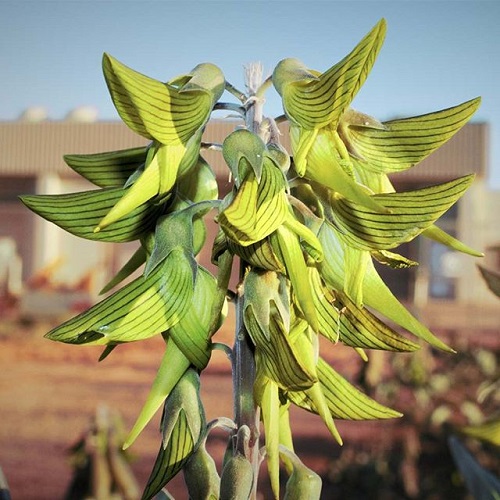 Botanical Name- Crotalaria cunninghamii
The perennial 'Crotalaria cunninghamii' offers intriguing green blossoms that look like a flock of hummingbirds feeding on flowers.
9. Bat Flower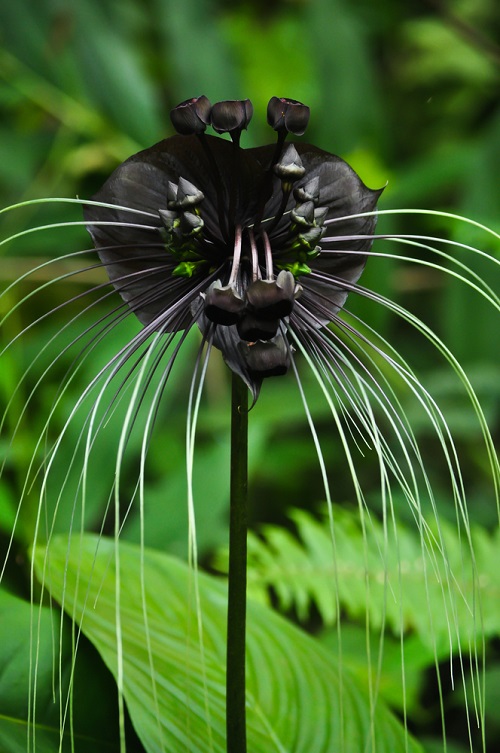 Botanical Name- Tacca chantrieri
The dark purple flower petals of 'Tacca chantrieri' imitates a flying bat. Although the bat is a mammal, some consider it a bird that's why this flower makes the list.
10. Western Bearded Greenhood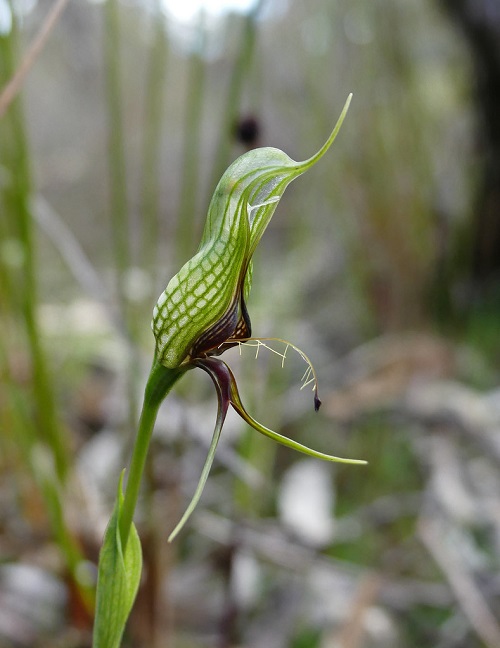 Botanical Name- Pterostylis barbata
Endemic to Australia, this attention-grabbing plant produces a translucent white flower with dark green veins, resembling a bird sitting on the stalk.
11. Bird's Mouth Orchid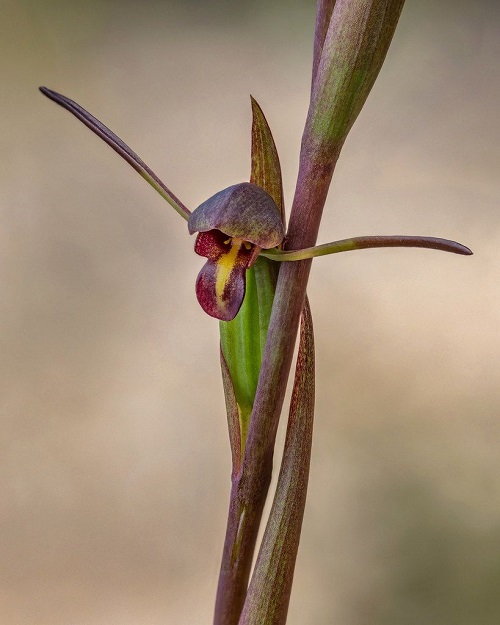 Botanical Name- Orthoceras strictum
This orchid variety is commonly known as the horned orchid. Its flowers look similar to a baby bird that is waiting to be fed by its parents. It's considered a rare and endangered species in Tasmania.
12. Red Birds in a Tree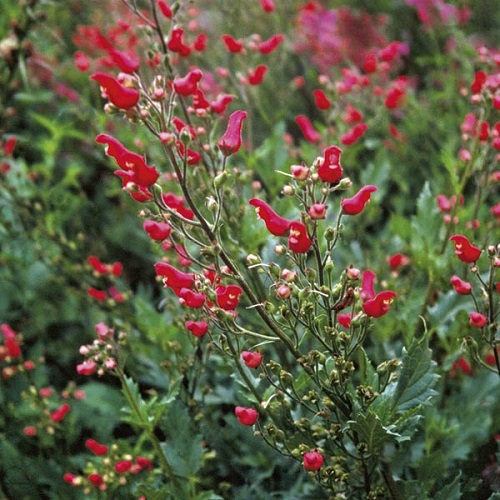 Botanical Name- Scrophularia macrantha
This easy-to-grow perennial has lots of exotic flowers that appear like a flock of red birds perched on a tree branch.
Find out how to make candles with flowers here