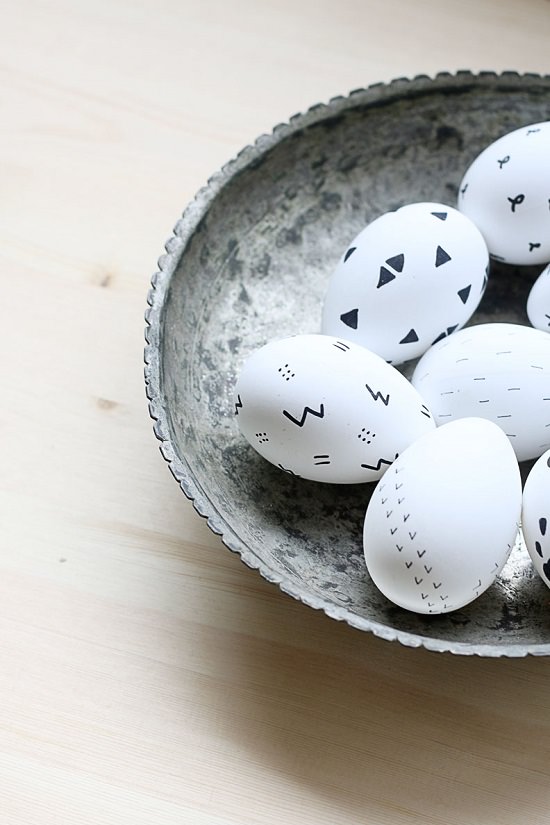 The months seem to just be flying by! Then again, I have three busy toddlers to keep me busy.  So before I know it, we're already getting closer to another holiday! Can you believe Easter is only a few short weeks away?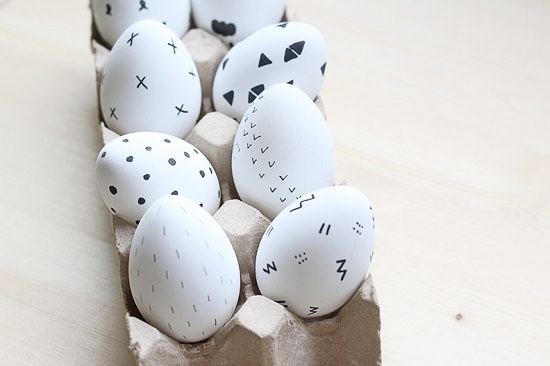 I've already got a head start on decorating some eggs and this year I'm sticking to some clean black and white Scandinavian-inspired Easter eggs! I've been so incredibly inspired by these amazing designs, I knew I had to recreate them in some way.
I simply decorated some eggs I picked up from the craft store using my sharpie. I created clean designs that felt both trendy and fun! It was so easy, it took me just a few minutes and I had a great little collection going on.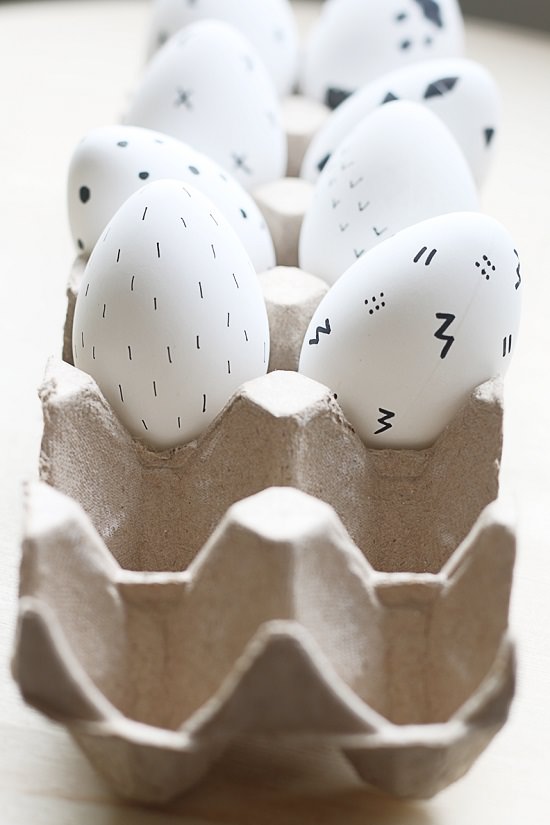 Can't wait to do some more decorating with the kids. They love to do crafts as a family and I am honored to create alongside them! What kind of Easter eggs have caught your eye this year?