For Spring, I'm really craving some color. Normally, color is a little more subdued in our home. But this is the perfect excuse to have some fun where normally I might not be so brave! This yarn Tassel planter is the perfect way to add something new for Spring!
You'll need
Yarn (in 4 complimentary colors – I chose blue, coral, pale pink and green)
Terracota

Planter

Hot Glue Gun
Plant or Cactus
What to do
1.
Before you begin, cut about ten 10-inch strands of yarn in two bunches per three remaining colors (I used Coral, Blue and Green). Set aside.
2.
Start with the first planter. Begin by dabbing a small drop of hot glue to the bottom of the planter and start wrapping yarn around your planter (I used the pale pink since it was the lightest, most neutral of the four colors).
3.
Work your way up about 2-3 inches and dab your hot glue to keep the yarn from slipping around.
4.
Loop the first two bunches of yarn to create your first tassels onto the single strand you are wrapping your planter with. Continue another 2-3 inches up and repeat until you have all your tassels attached to your planter!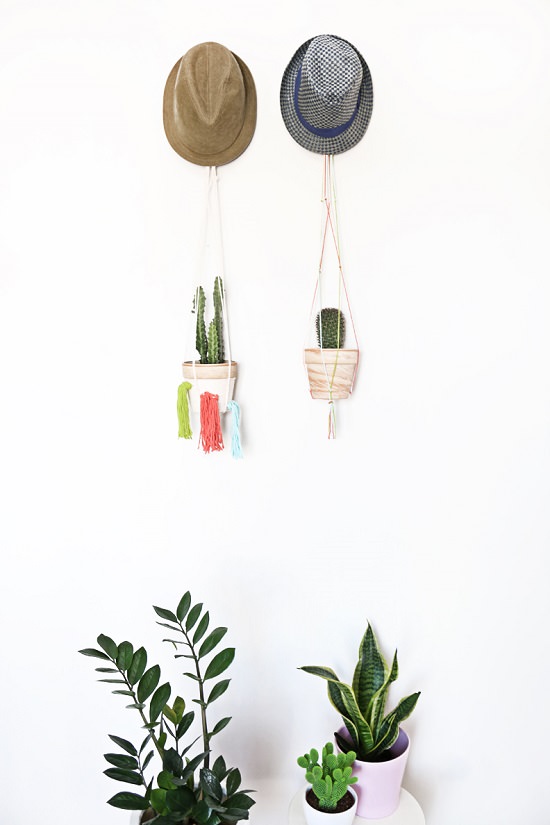 This is definitely a very unique looking planter! It's quirky and totally fun! I created a simple yarn plant holder using the same four colors to bring the two together. I love the burst of color they bring to my space!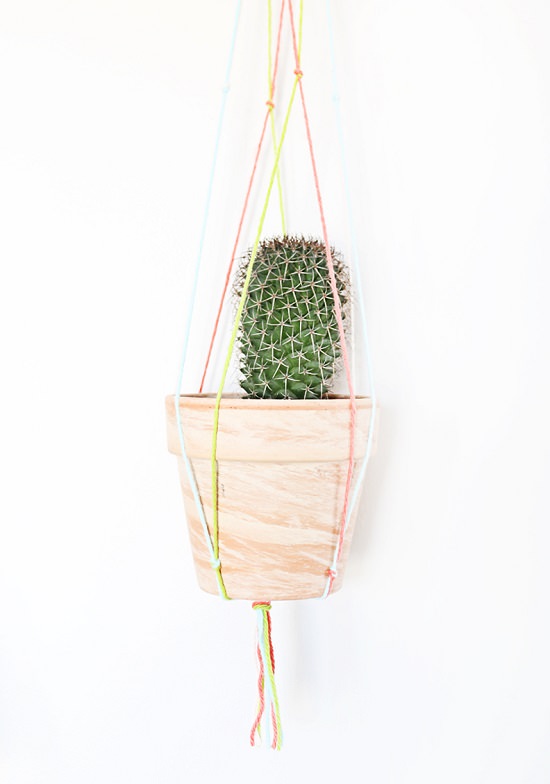 It feels like a little Fiesta with the cacti and pops of color, don't you think?