Ditch the traditional easter eggs and try these chic and pleasing copper-wrapped easter eggs for a unique twist!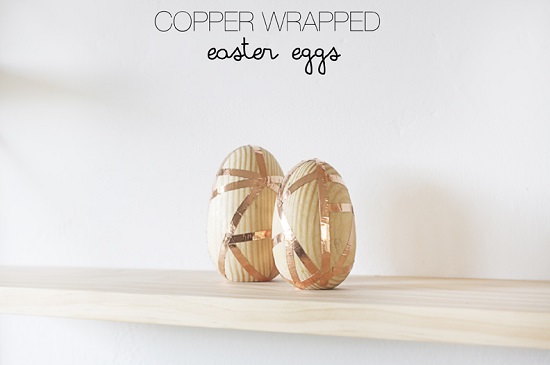 If you haven't noticed, I try to make the holidays as modern and simple as I can muster. I always want to have a little festive touch in the house, but in a way that will work and blend well with our decor! I decided to create these simple and modern Copper Wrapped Easter Eggs with a touch of bling!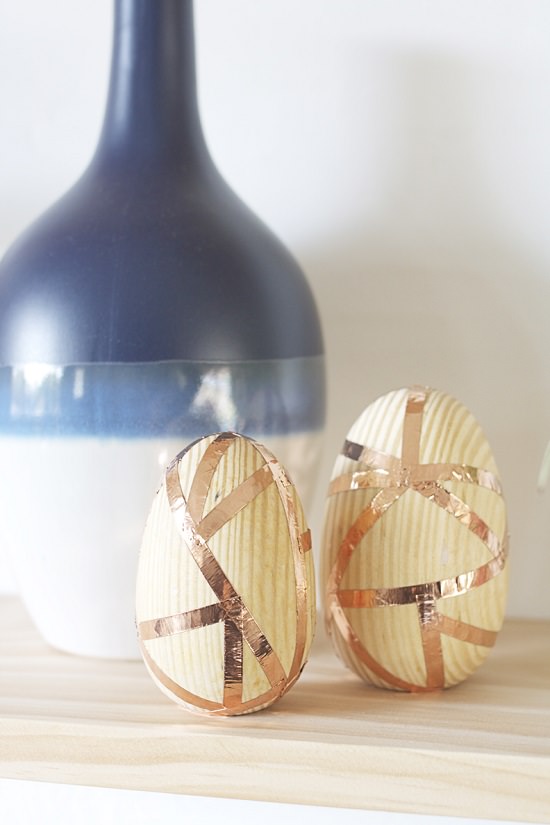 Copper Wrapped Easter Eggs
What you will need
Copper foil tape
Wooden eggs (or any material you prefer)
What to do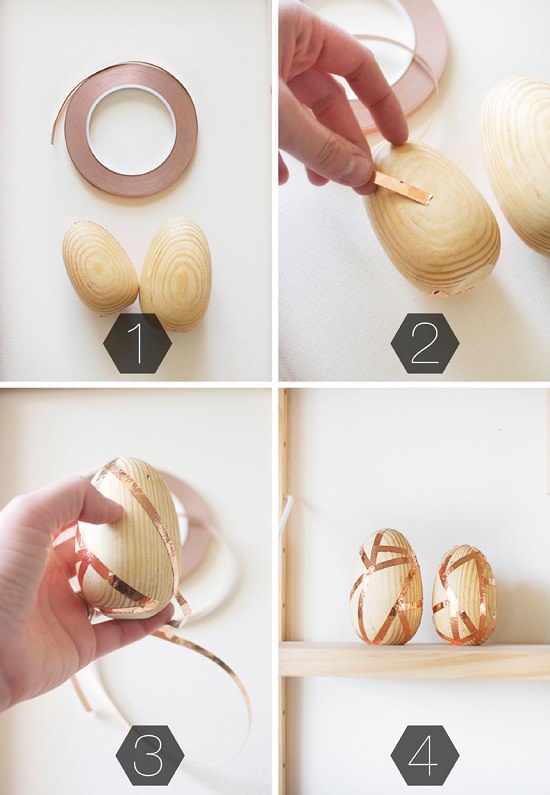 Collect your copper foil tape and wooden Easter eggs from a nearby store.
Begin to wrap the copper tape around the wooden egg, pressing firmly, so it sticks nicely to the wood surface.
Continue to create a design you like, I kept mine simple and not too busy.
Display your modern Easter eggs on the mantel, office desk, side table, or wherever you want to and enjoy – it's so easy!
I love the pop of copper on the shelves! Because I love the look of wood and metal, I decided against painting my eggs. You could easily spray paint them a nice pastel color or even flat black and then wrap the copper foil for a little bit of a different look.
This is one way you can be festive this Easter without having to gravitate toward all the traditional colors you see (although there are some fantastic colorful DIY Easter egg tutorials out there that I'm loving!).
I do have another Easter egg DIY coming soon as well. Perhaps I will use a pop of color then! Stay tuned with my other blogs for other fun crafts, and in the meantime, tell me, what do you think of this simple Easter egg DIY?