Install kitchen blinds over your windows to manage sunlight while ensuring privacy with these DIY funky kitchen blind Ideas.
DIY Funky Kitchen Blinds Ideas
1. Roman Blinds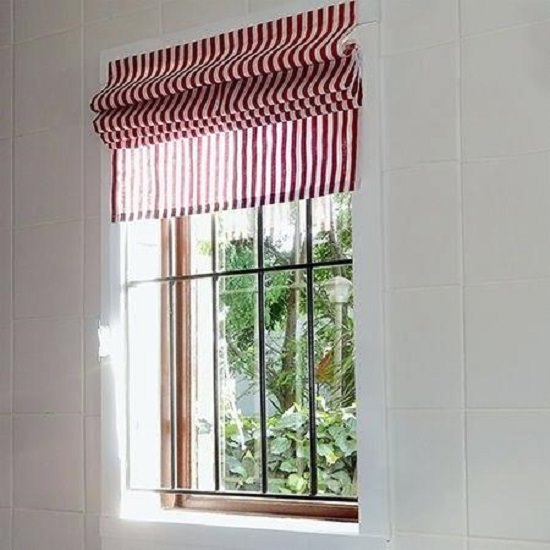 For kitchen windows fitted with burglar bars, these DIY Roman blinds are the perfect kind of window treatment. They're customized for a narrow space and can be raised or lowered with ease.
2. DIY Checkered Blind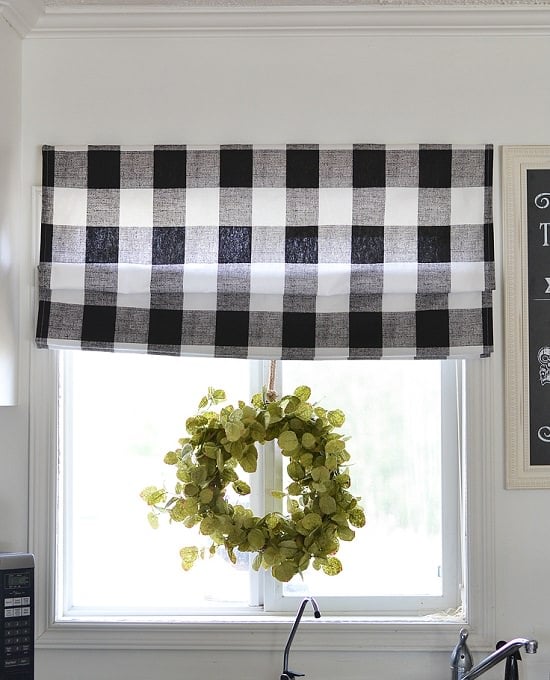 If you don't mind getting busy with a needle and a thread, do try out this DIY roman shade. It's great for draping narrow windows, and the pleats make it look extra fancy.
3. DIY Faux Funky Blind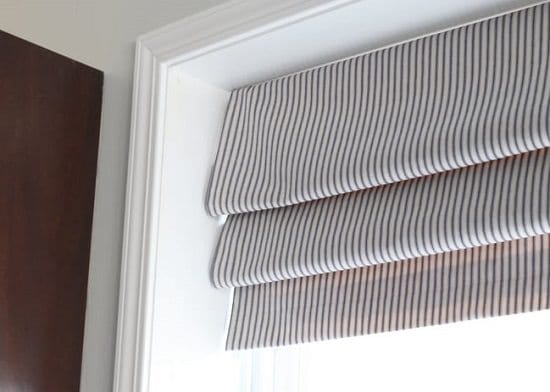 If you're looking for no-sew window treatments that are easy to whip up and change with the seasons, consider this DIY.
4. Blackout Blind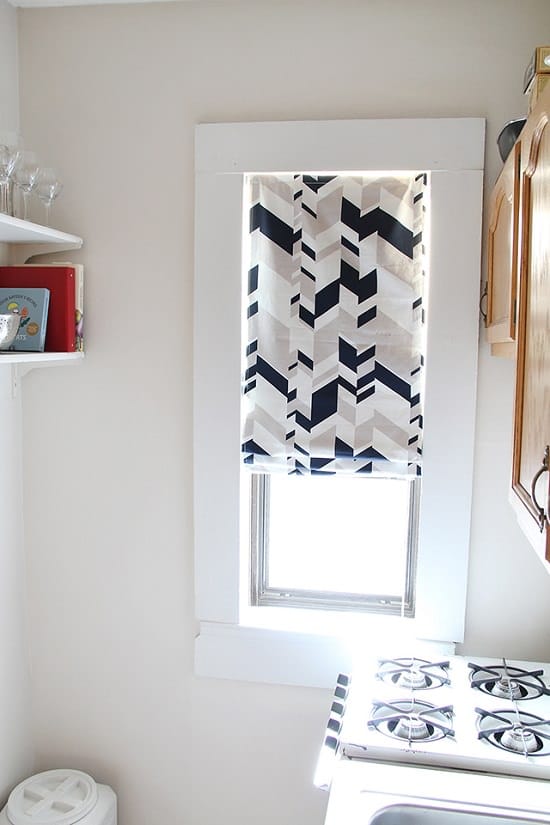 If you're someone who loves the sunshine but hates the heat, DIY blackout blinds are a great choice. They transform your kitchen space into a cave-like abode and cool the interiors. Make them with this DIY.
5. Funky Kitchen Blinds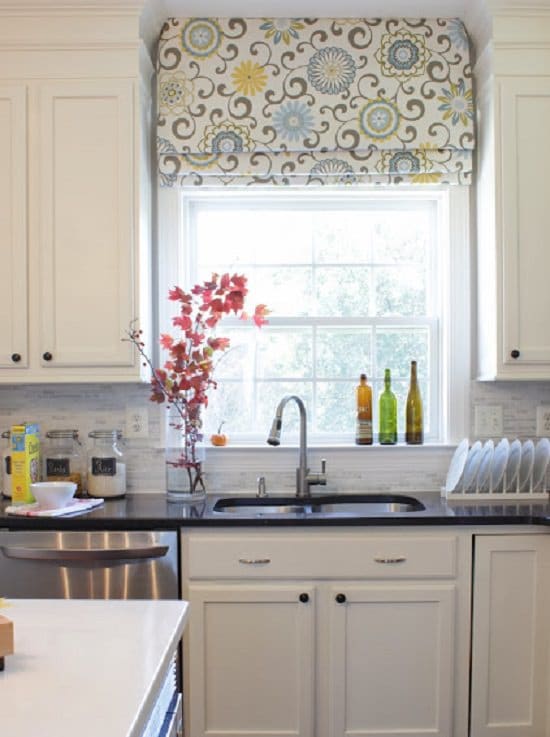 For a DIY that gives an instant makeover to your kitchen, beautify old and shabby blinds with some fabric and tape. Details are here.
6. Simple Kitchen Blind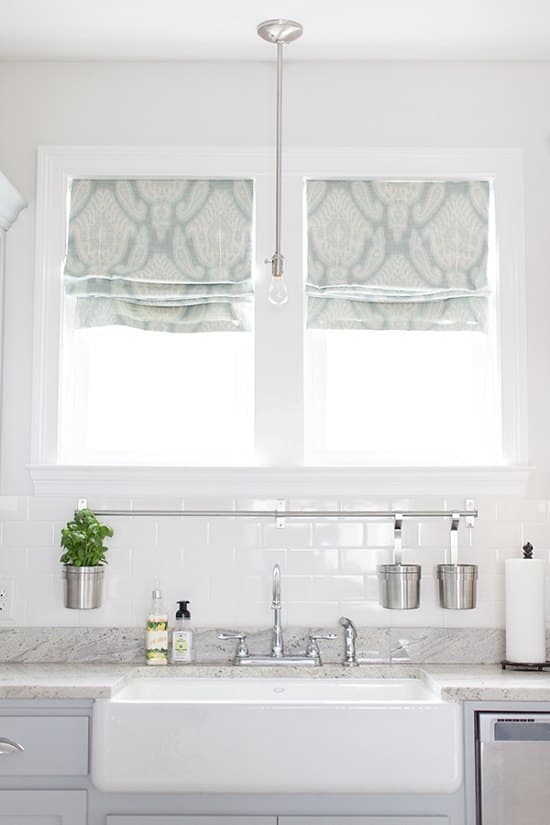 With a little patience and beginner's sewing skills to start with, you can ace this fun DIY project of making kitchen blinds from scratch.
7. DIY Woven Wood Blinds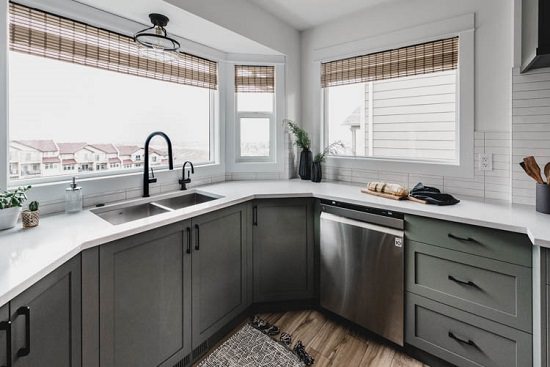 This easy bamboo fencing hack discussed in this tutorial gives you gorgeous wood shades that are perfect for complementing the warm tones of wooden shelving in the kitchen.
8. DIY No-Sew Blind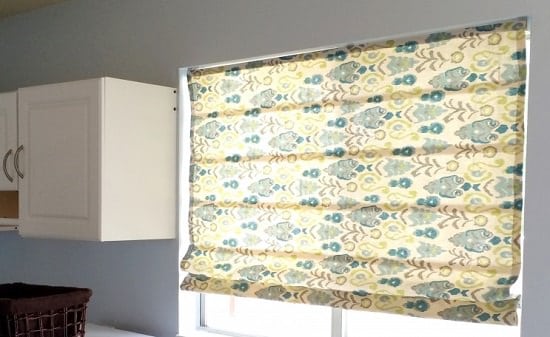 Get beautiful and functional Roman shades by attaching a pretty piece of fabric onto mini blinds. The entire thing pulls up and down with ease and involves zero sewing skills to come through. Follow this DIY.
9. Easy Roman Blind
All you have to do in preparation for this DIY is get your hands on a pretty piece of fabric and a cheap set of mini blinds.
10. DIY Reversible Blind
This is just your ordinary Roman shade tutorial, but there's a little hack to add several folds at the bottom of the fabric to create a luxurious, pleated look.
11. Cordless Roman Blind
Get the elegant, tailored look of Roman shades sans dangling cords with this super easy tutorial involving vinyl mini blinds.
12. Shorten Bamboo Blinds
Making blinds from your bamboo curtains is an easy way to extend their functionality to the narrow windows of your home. Get the complete tutorial in the video.
13. DIY Roman Shades From Blinds
This is a DIY for plaid Roman shades built from scratch, which means they involve in-built strings for a more secure fit yet easy removal.
14. Roll Up Blinds
If you have always loved the layered look of bamboo shades for your home but don't have the money for new ones, consider this easy, $10 hack discussed in this tutorial.
15. DIY Funky Kitchen Blinds Ideas
Whether you want to add a finishing touch to a kitchen window or fill up space, a faux Roman shade is a great option. Also, it's easy to make and involves sewing in straight lines. Here's the DIY.