Materials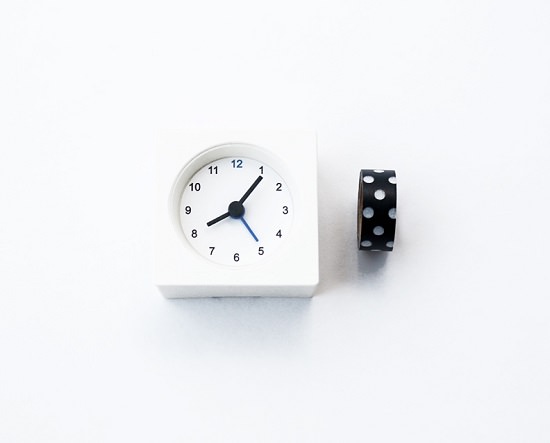 Simply start on the bottom of your clock (to hide the uneven ends) and begin to wrap your washi tape around the surface. Every time you make a complete circle, start a whole new row of washi tape and wrap around again until the surface is completely covered. We told you it was easy!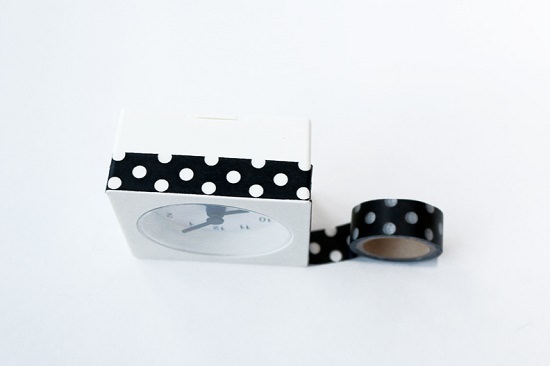 Your clock will go from dull white to pops of pattern in no time! You can do a better job of lining up your dots on the washi tape with more practice. The more careful you are, the more you get the right alignment. Don't worry if you get it wrong you can remove the tape and start over again. You get the idea – right?! The idea is not to let the tape run overboard and protrude from the edges.
We love washi tape and also quick projects like this. For more such quick projects continue visiting us!