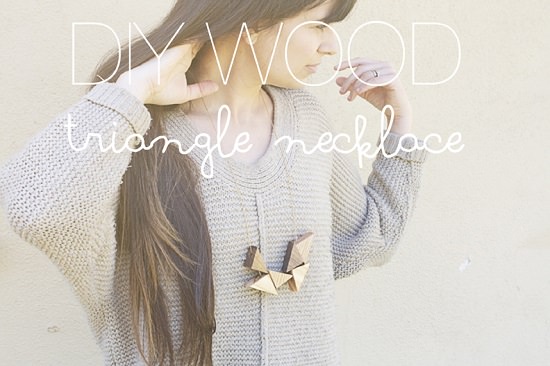 Hello all and happy Monday! Today I'm teaming up with The Quarterly Collab ladies for another great compilation of fun DIY's! Our theme? Jewelry! Let me first start by saying I am NOT a jewelry maker, nor do I pretend to be. But I put my best foot forward and looked at this as a fun opportunity to branch into this whole other area of crafting! I had a lot of fun and I hope you enjoy what I came up with!
What you will need
Wood (I used a combination of pine, walnut, and oak)
Table saw or scroll saw
Drill press
Sander
Wood wiping stain
Gold chain (any length)
What to do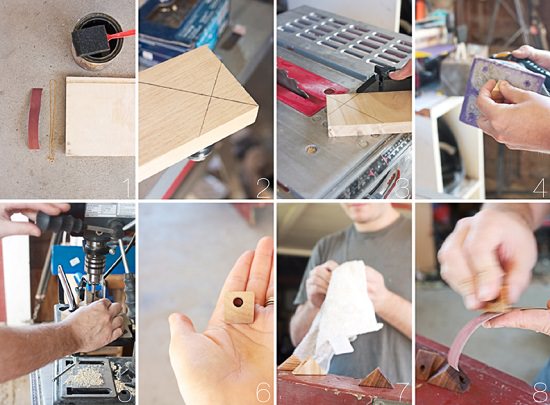 Gather your supplies
With a pencil, measure your triangles (you can choose how big or small)
Using the table saw, cut out six wood triangles
Sand your triangles smooth
With your drill press, create a hole depending on the size of your chain
I created holes at the top (point) and bottom (flat end) of the triangle so they would all hang differently on the chain
Stain your triangles and wipe off excess with a rag
Take a fine sander and sand one last time to give it a nice glossy finish! Enjoy!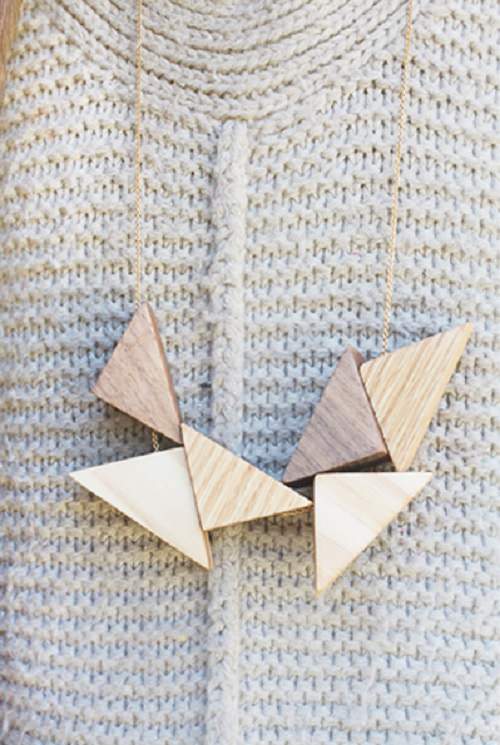 I love how this piece turned out! It's chunky and definitely makes a statement! At first, I wanted to paint a few triangles some fun colors to pop, but I loved how the stain brought out all the different patterns in each  triangle. Of course, I love how the natural wood plays with the gold metal. It's something I can wear with anything and everything!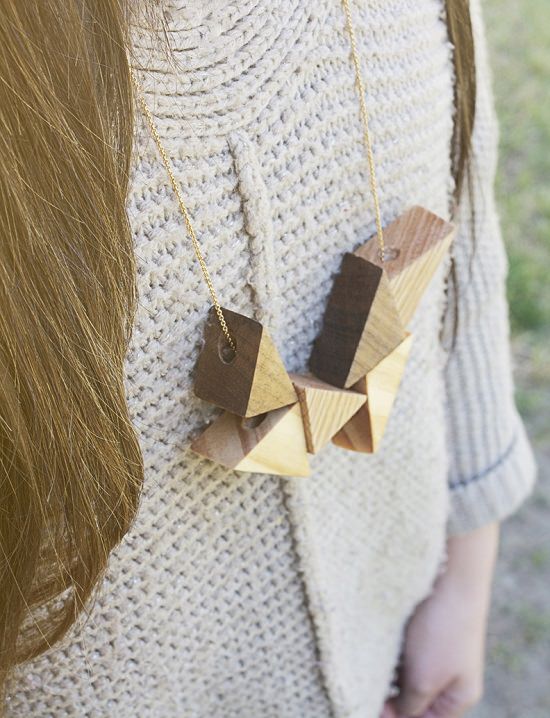 Be sure to head over to the QC blog to check out the other fantastic jewelry DIYs today! There are plenty of fresh and fun ideas to try yourself! What do you think of this wood triangle necklace?