As Christmas is getting nearer you must be aware that it's going to be hectic! So here is a dowel Christmas tree idea to keep you occupied and sane during the ongoing preparations for holidays.
Dowel Christmas Tree
Instead of the regular Christmas tree, festoon your living space with this unique yet festive Christmas tree made from wooden dowels, spray paint, sander, and pine board.
Materials
Dowel (1 1/4″ and 1/2″)
Pine Board
Drill
Sander
Spray Paint
Tape
Cloth
Directions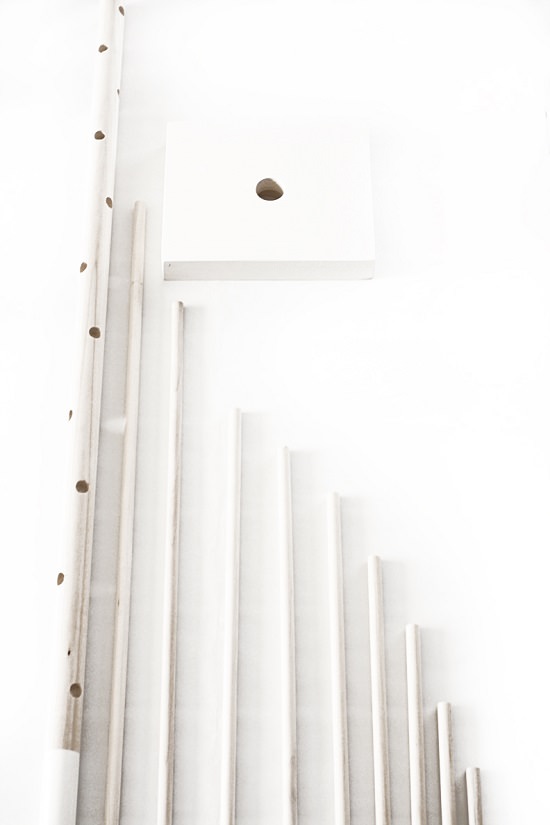 Cut your 1/2″ dowel into various lengths – biggest about 2′ and smallest about 6″. Sand and wipe clean with a towel. With the 1 1/4″ dowel, start about 10-12″ from the bottom and begin drilling holes about 2″ apart all the way to the top and from various angles. Sand and wipe clean with a cloth. Cut a base out of pine board and drill a hole about 1 1/4″ to fit the center dowel in so it can stand. Sand and wipe clean using a cloth. Spray paint the base white, as well as a portion of the mail dowel (1 1/4″) by taping off a section. You can choose to paint as much or as little as you would like. Let dry and then put your dowel tree together! Enjoy!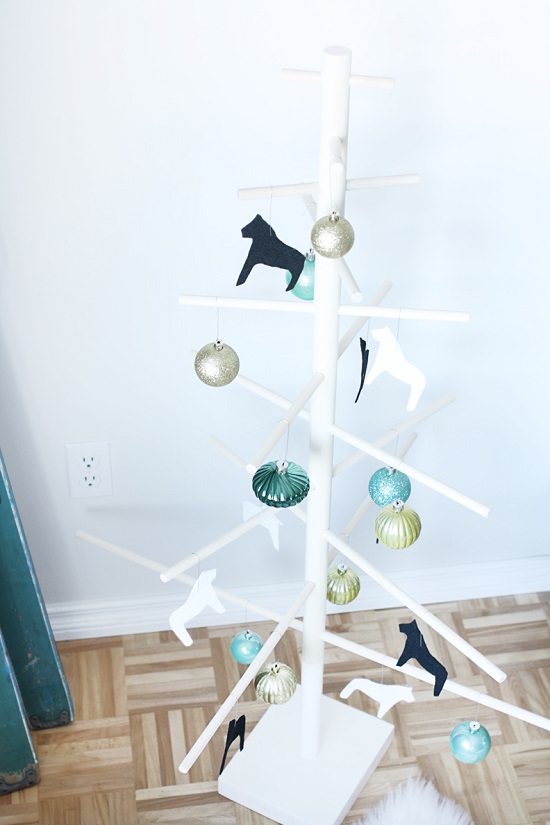 Thank you all for such a fantastic year! You have been such faithful readers, and we have gained some amazing relationships because of it. This blog just wouldn't be possible if it weren't for your kind comments, all those times you feel the need to share our work with the world and most of all, for your non-stop encouragement to get us through some tough times. We hope you all have a safe and enjoyable holiday. Merry Christmas friends and a Happy New Year!