Today, I've teamed up with Command Brand to create this very festive and fresh evergreen Christmas garland for your fireplace mantle this season! If you don't have a fireplace, no problem! You can easily hang this garland on your wall or to frame any area of your home that you desire! It's the perfect way to dress up your space, while keeping things simple and modern.
Materials
Instructions
1.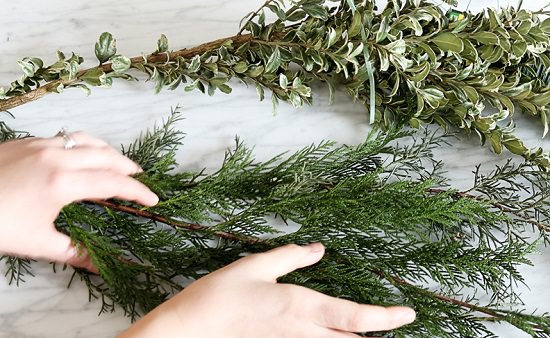 Begin by taking your greenery and overlapping it one onto the other, working in sections. Attach using floral wire. Repeat until you have a long enough garland for your mantle or wall.
2.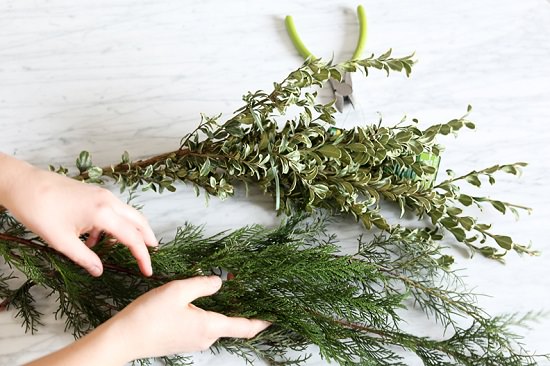 You can choose to add different greenery on top of your garland to add variation and texture. Simply attach one at a time using your floral wire once more.
3.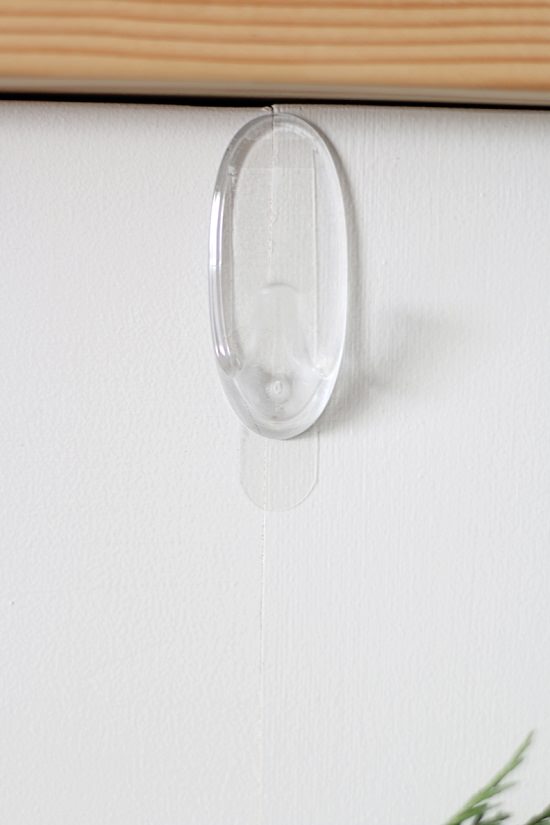 To attach your garland to your wall or fireplace mantle, use your Command Brand decorative hooks and simply follow directions as shown. You may choose to use as many hooks as necessary in order to hang your garland. I used 4 in total. Two at the top and two on either side of my fireplace mantle.
4.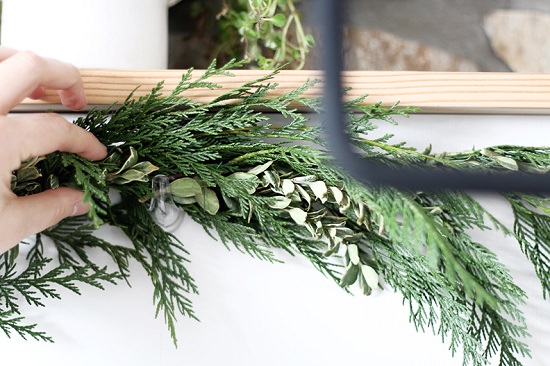 Once your hooks are secured to your surface, be sure to hang your garland so the weight is evenly distributed.
5.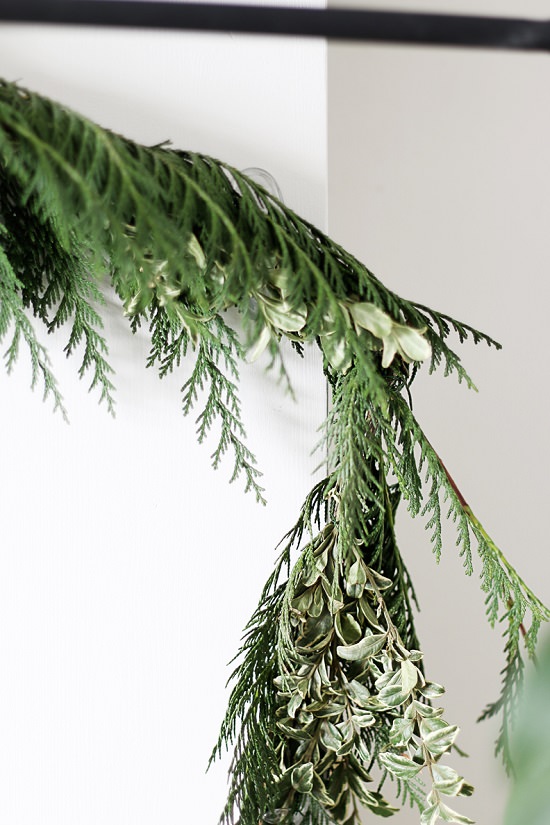 Step back, adjust where needed and enjoy!
I have been really craving simple decor this season. I love how crisp the greenery looks against the white and it's just what this space needed. My life seems very chaotic right now, so to balance it all out I'm really tempted to go a lot more minimal than years past!
Because the hooks can hold up to 3 pounds, I decided to also hang some Scandinavian-inspired paper ornaments to add just a bit more pizazz…but not much! You can easily add some of your favorite ornaments as well, these hooks aren't going anywhere and will be sure to hold up your pretty garland all Christmas long! What do you think?!
Note: Our fireplace is temporary and can be removed. The surface is suitable for Command Brand decorative hooks, since the finish is smooth and flat. I should also state that our mantle surface does not heat up when fires are lit, therefore, it doesn't interfere with the adhesive on the hooks. Please be sure that your surface is also appropriate for using Command Brand hooks beforehand. If you are unsure, you may want to attach your garland to a wall or other safe surface.