Be it the tough coffee spots, blood marks, or food spills, learn How to Get Stains Out of Car Seats effectively!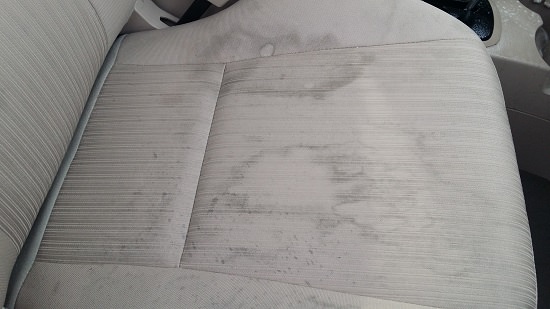 Stains on the car's upholstery are unsightly and not something you'd appreciate. However, removing them becomes a task, and opting for professional cleaning services is sure to bore a hole in your pocket. Learn How to Get Stains Out of Car Seats with simple Car Seat Stain Remover remedies listed below!
---
How To Get Stains Out Of Car Seats?
Before trying any Car Seat Stain Remover — ensure they are compatible with the upholstery material. Do a spot test at any sparely visible area and refrain from using it in case of adverse effects!
1. Swap Ink Stain with Rubbing Alcohol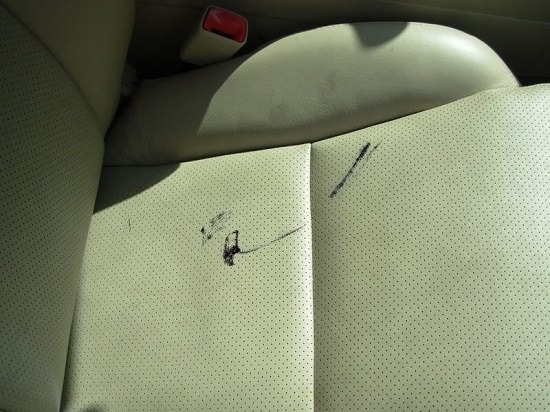 Ink stains can spread out, so you need to be careful with them. Rubbing alcohol works best to remove ink stains from car seats. Dab a cotton pad in rubbing alcohol and blot the inked surface. Do not rub, as it will spread the stain even further. Remove the traces with warm water and dishwashing soap solution.
If the stains are on the leather, you need to pretreat the leather with a leather conditioner. Let it sit for about 30 seconds, and wipe it off with a clean cloth.
2. Remove Coffee Stains with Vinegar and Dishwashing Soap
Coffee spills on the way to work? Clean them quickly and effectively! Blot the coffee immediately and use a mixture of two parts vinegar, one part water, and a pint of dishwashing soap on the stain. Let it sit for a minute, and swap it away with a damp cloth. This is one of the easiest how to get stains out of car seats remedies.
3. Vacuum the Greasy Spots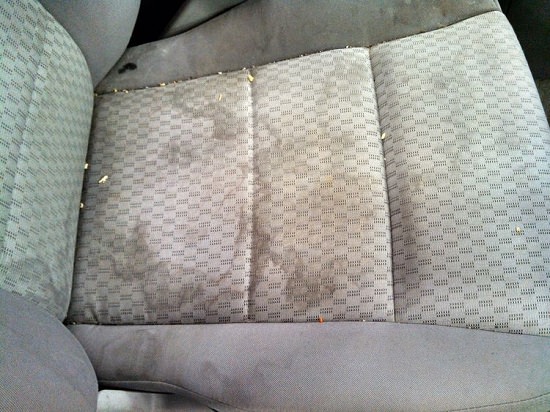 It's not a good idea to eat food in your car. However, sometimes we snack in the car, leaving behind terrible greasy stains. If you are wondering how to get stains out of car seats, we have the solution.
Blot the stain with some cornstarch or talcum powder and leave it overnight. The powder will soak in the ink which you can vacuum the next morning. However, this car stain remover is helpful only if the grease has not dried already.
In case of dried or old grease spots, use a watered-down paint thinner mix and a cotton cloth to dab the stain away! Mix equal parts paint thinner and water for this, which you rub onto the spot to remove stain from the car seat easily.
4. Scrub Vomit Stains with Baking Soda
Some people get carsick or have upset stomachs while traveling, while some might also suffer from impulse vomiting. In case of nasty puking on your car upholstery, it is important to learn how to get water stains out of car seat right away, which might otherwise get nastier if settled.
The easiest how to get stains out of car seats remedy is to clean the area with warm water. If there are any dried-out spots, make a thick paste by mixing two tablespoons of baking soda with one tablespoon of water. Apply it on the area and scrub it with a hard bristle brush. This car stain remover works like magic!
5. Clean Blood Stains with Cold Saltwater                                               
If you've had to transfer an injured person to the hospital in your car, you know how pesky these stains can be. Bloodstains can be tough to remove and will leave you wondering how to remove blood stains from car seat.
Contrary to popular belief, using warm water or soap on the stain will just help it set further in. Soak a microfiber cloth in a cold saltwater solution and blot it on the bloodstain. Rinse the cloth in cold water and repeat the procedure until you learn how to remove blood stains from car seat successfully.
6. Use Club Soda to Get Stains Out of Cloth Seats
Club soda is an effective car seat stain cleaner. Just pour it into a spray bottle and target the stained portions. Then, wipe it with a microfiber cloth. Club soda works best to Get Stains Out of Cloth Seats. However, do remember not to spread the cleaner unnecessarily on the stains as it will further spread the stains into the seats.
7. Remove Random Stains with Laundry Detergent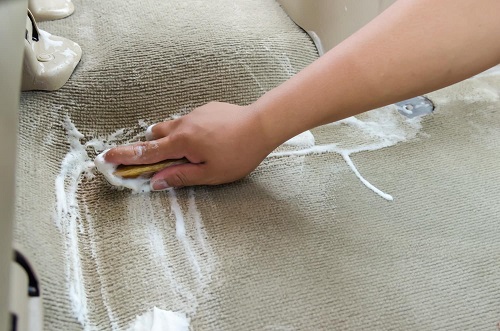 One of the easiest how to get stains out of car seats remedies! All you need is a bucket of warm water and laundry detergent. Make a saturated solution and dip a microfiber cloth to clean the random stains off your car seats.
However, this car seat stain remover might not work on tough stains but will clear the lighter ones quite easily. You can use it to clean the carpets, floorboards, and other parts as well.
8. Blot Minor Spots with Nail Paint Remover
If there are minor stains on the upholstery, a nail paint remover can be an instant remedy. Dab a cotton pad in the spirit and blot the stained portion to vanish off the spot in minutes.
9. Try Steam Cleaning to Remove Water Stains                                     
Not just the blood, coffee, or ink stains but the water stains are also not worth compromising the elegance of your car. Steam Cleaning is the best option to remove water stains from the car seats. It removes the stains from car seats without using a number of products.
10. Use Borax
Mix equal parts of borax and vinegar with a pint of dishwashing liquid in a small bowl. Saturate the spot with a thick layer and scrub it in a circular motion with a hard bristle brush. The stain will clear out, which you can then wipe away with a damp cloth. This car seat stain cleaner will work best for leather seats.
11. Brush off Leather Seat Stains with Toothpaste               
Car seat stains are unpleasant no matter what, but it bothers a lot more on white leather seats. While you must be wondering How to Get Stains Out of Car Seats, the solution lies right in your restroom cabinet! Grab a non-gel toothpaste and dab it on the spot. Use a clean toothbrush to clear it off.