Turn your old bra straps into chic wrist accessories in a few simple steps. Learn How to Make a Bra Strap Bracelet today!
Remember those old bras that you've got stashed away at the back of your drawer? How about turning them into something chic and fun instead of letting them collect dust? Yes, you heard it right! You can transform those old bra straps into a trendy wrist accessory. Find out How to Make a Bra Strap Bracelet and a list of some amazing ideas below.
Check out the awesome paracord bracelet patterns here
---
What is a Bra Strap Bracelet?
A bra strap bracelet is a creative and stylish accessory made from the straps of an old or unused bra. By utilizing the strap's adjustable features and adding beads or charms, a strap wristband can be customized to match individual preferences and personal style. A bra strap bracelet is not just a fashion statement but also a fun way to reduce waste and promote sustainability.
---
How to Make a Bra Strap Bracelet | Bra Strap Bracelet Tutorial
Follow this step-by-step tutorial to craft an eye-catching wrist accessory out of bra straps:
Things You'll Need
Bra strap
Scissors
Fabric Glue
Decorative beads, sequins, or charms
Directions
Select a bra that you no longer use. Make sure the strap is clean and in good condition.
Measure the bra strap to fit your wrist, leaving a little extra for overlap.
Now, use a scissor to cut the strap to the desired length.
Once it's done, use fabric glue to attach one end of the bra strap to the other end to form a loop.
If you want to add some embellishments, this is the time to do it. Glue on beads, sequins, or any other decorative items you like. Cut the excess strap if not needed.
Let the glue dry completely before wearing your new bra strap bracelet.
Note- You can personalize the bracelet with the initials of yourself and your boyfriend with a needle and thread.
---
DIY Bra Strap Bracelet Ideas
1. Adjustable Bra Strap Bracelet DIY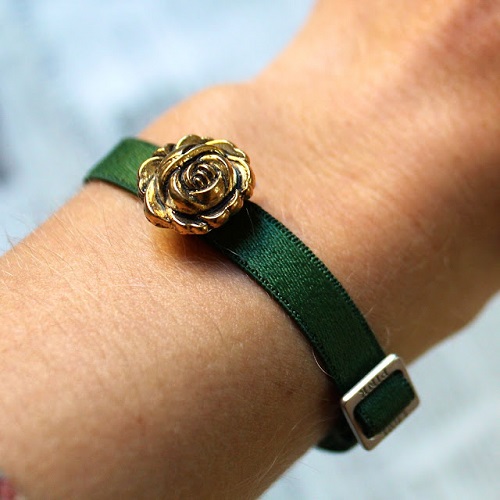 With just a few easy steps, you'll craft a chic, adjustable bracelet that's sure to turn heads. Go through this article for detailed instructions.
2. TikTok Bra Strap Bracelet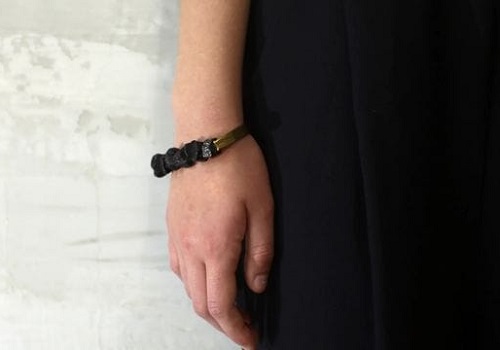 This TikTok-inspired project lets you create a personalized wrist accessory that adds a unique touch to your style. It also makes an excellent present for Valentine's Day.
3. DIY Heart Patterned Bra Strap Bracelet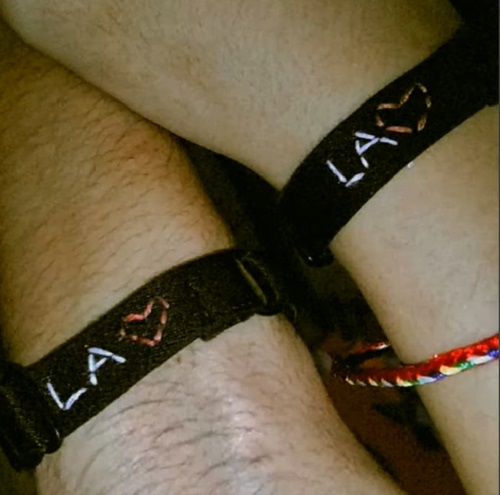 Featuring a little heart, this chic wristband is the perfect gift to show your special someone just how much you care. Learn how to make one in this step-by-step tutorial.
4. DIY Bra Strap Wristband with Charm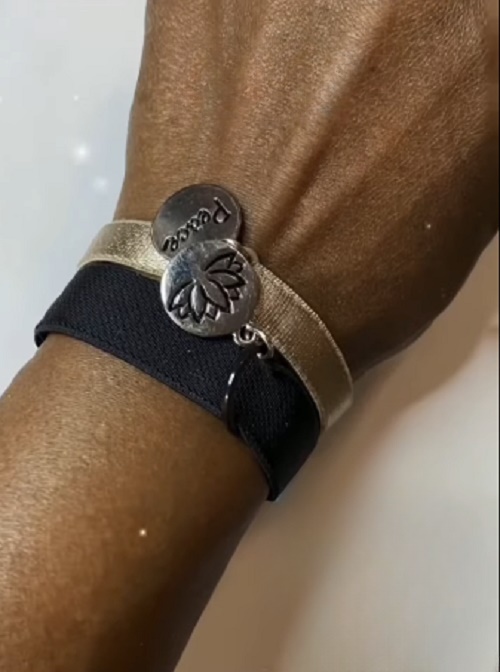 If you don't know how to make a stylish bra strap wristband with eye-catching charms, this visual how-to is only for you.
5. DIY Bra Strap Bracelet Without Sewing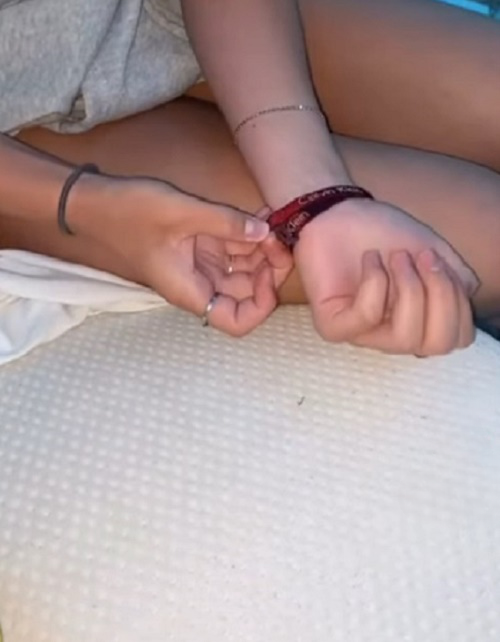 Attract lots of eyeballs with this peculiar yet dapper wrist accessory made from recycled bra straps. Hop to this detailed tutorial for more info.
6. Bra Strap Wristband With Bow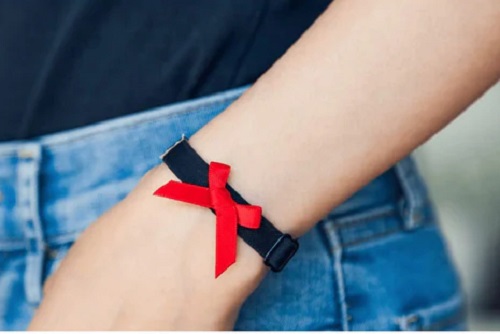 Show off your creativity, frugalness, and DIYing skills by crafting this eye-grabbing bra strap wristband featuring a red bow. Get the instructions in this tutorial.
7. Bra Bracelet with Decorative Rings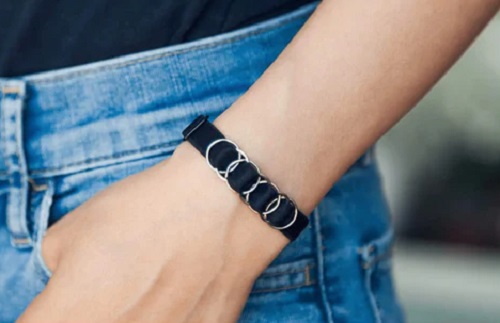 This edgy and fashionable accessory is excellent for adding some extra flair to any outfit. Learn more about this amazing project here.
---
Important Points to Remember
When making a wrist accessory out of a bra strap, there are a few important points to keep in mind:
Choose the Right Strap: Not all bra straps are made equally. Choose a strap that's durable, flexible, and comfortable on your skin. Also, consider the color and design of the bra strap. A pretty or unique strap will make a more attractive bracelet.
Clean the Strap: Always clean the strap thoroughly before turning it into a wrist accessory. You can hand wash it with a mild detergent or liquid dish soap and let it air dry completely.
Take Correct Measurements: Measure your wrist accurately before cutting the strap. It's better to have a slightly loose bracelet than a tight one that's uncomfortable to wear.
Be Careful with Sharp Tools: When handling scissors or a cutter, be careful to avoid accidental cuts or injuries.
Secure the Closure Properly: Most bra straps come with adjustable sliders and hooks, which can be used as the clasp of the bracelet. Make sure these are securely fastened so that the bracelet doesn't come undone.
Add Personal Touches: Consider adding embellishments like beads, charms, or fabric paint to make your bracelet truly one-of-a-kind.
Find out the best rubber band bracelet ideas here