I don't know if it's because I've been watching too many episodes of Mad Men or what, but I'm just loving everything 60s right now! I've been on the hunt for the perfect macrame wall hanging for months now and just haven't had any luck! Then, my amazing hubby returned back from Canada with this thrifted goodness! I. Am. In. Love. I decided to give this vintage macrame piece a modern makeover.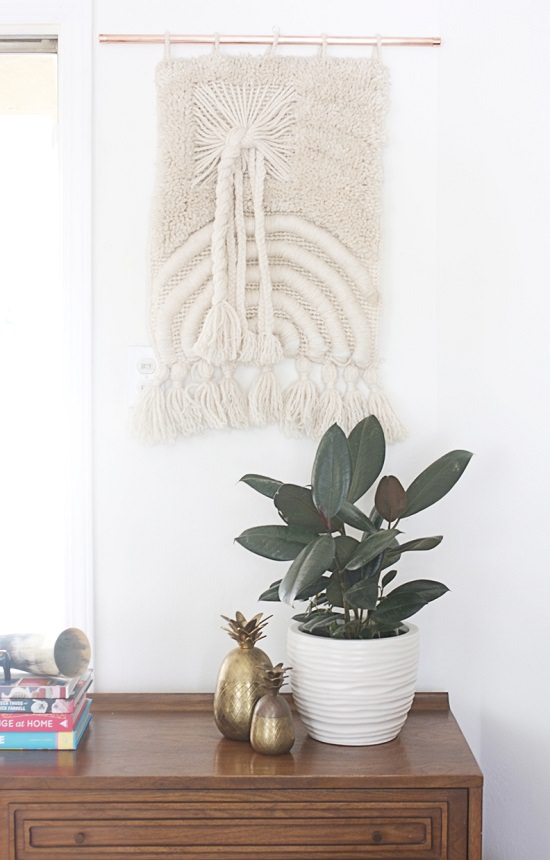 What you need
Macrame (vintage or DIY)
Copper Pipe in the length you need
Copper Caps
A Copper Wire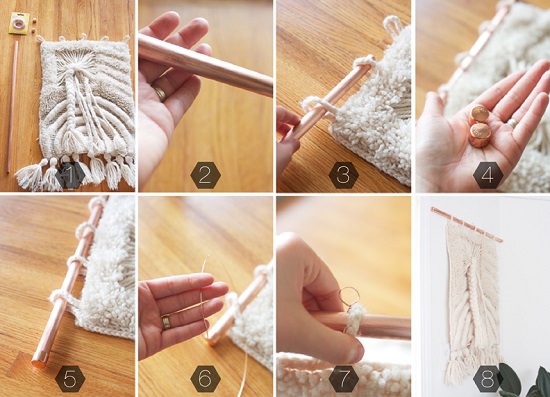 What to do
Gather your supplies – macrame wall hanging, copper pipe, copper caps, and a copper wire.
Clean your copper well so that you don't get any residue on your beautiful piece.
Slide the copper pipe through the macrame loops.
Put on the copper caps at either end of the pipe.
Center your macrame piece.
Take the copper wire and create a little loop with it.
Place at the center of your copper pipe, secure, and hang the prepared display according to your need and enjoy!
The copper is a great update to this vintage piece! It really compliments the color of the macrame. It also creates fabulous contrast to the fibrous texture!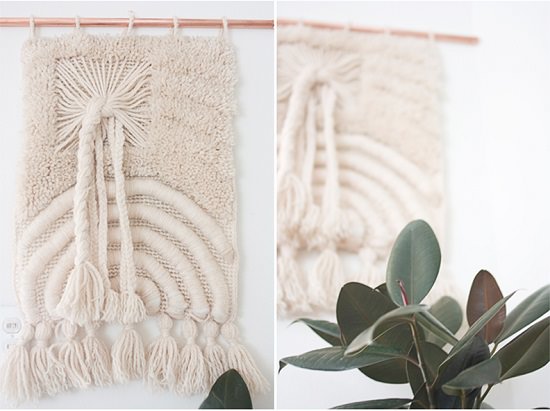 I am beyond thrilled that we came across this piece, it is everything I've been looking for. My husband just knows me too well! And wouldn't you know it, I happened to come across another macrame piece a few days later at the thrift store! Will tell you what I am going to do with this one in my next blog. Until then keep visiting, supporting, and pouring your love on us.