Show off your crafting skills by making these scrap leather mountain range and get appreciation from your guests!
I'm not done with leather yet! I am loving this material lately and I can't get enough of it in our home! The texture is so organic and timeless. It's always been a popular textile and always will be! I've had a bag full of scrap leather for months now and it just seems wrong. I wanted to do a project that could use up most of the bag so it wasn't just wasting away in the closet. That's why I decided to do the Scrap Leather Mountain Range project.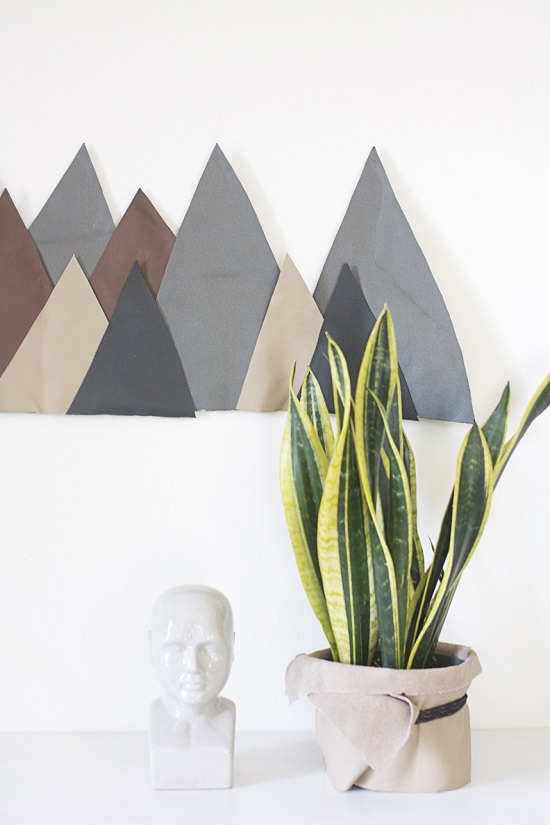 Scrap Leather Mountain Range
What you need
Scrap leather
Scissors
Hot glue gun
Skewers
What to do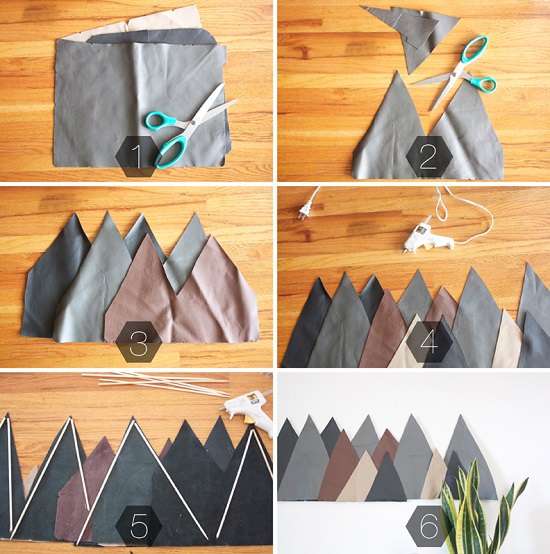 Begin by selecting the best pieces of leather in the scrap.
Start cutting your mountains one scrap at a time.
Layer your mountains to get a feel for how you would like to lay everything out.
Once you have cut all your mountains from the scrap leather and laid them out the way you like, begin to hot glue them together.
Flip over your mountain range and give the mountains some support by making an upside down "V's" with the skewers, then hot glue into place.
Simply hang on the wall in two or three places using nails! Enjoy!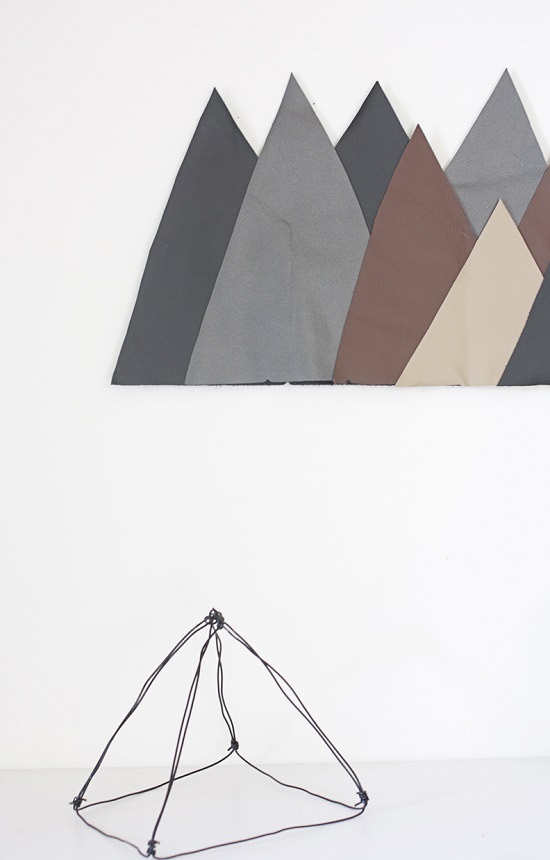 I love the look of this piece on the wall. It really is simple, yet different than most pieces I have made before! I think it's a nice change. The earthy colors give it a nice and mellow feel to the space, which is kind of what I'm looking for. Nothing too bright and something that can fit in nicely with any room and our decor!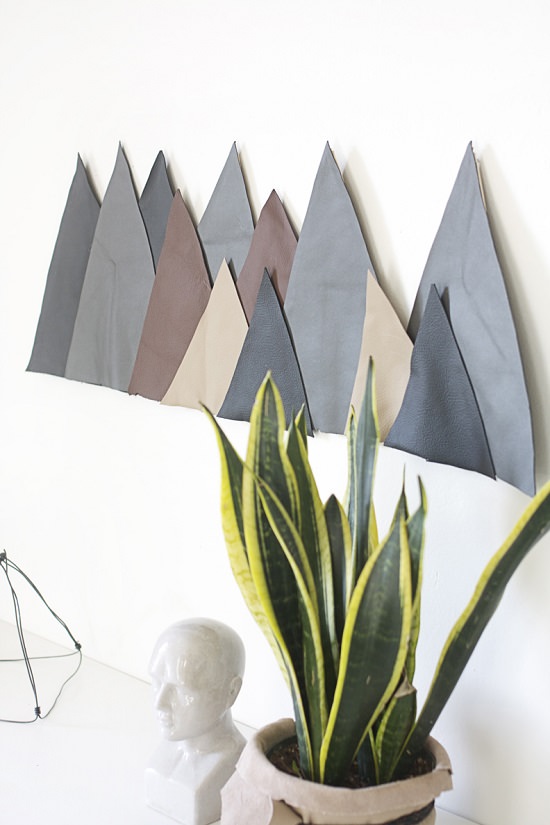 How do you feel about this fun little piece?! Do you love leather as much as I do?