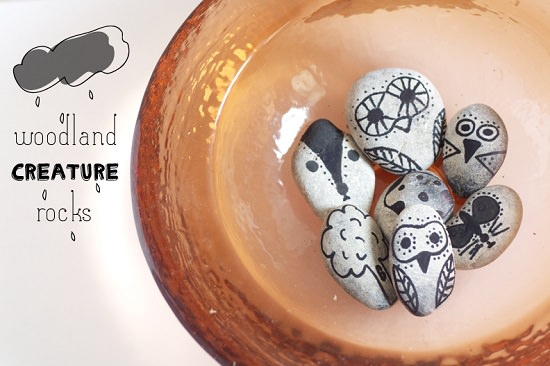 I came across some old stones we had in a vase, where once our bamboo lived. Until it died – I have never really had a green thumb. I was going to throw all the stones away, but I decided to have a little fun with them instead.
I took a black sharpie and decided to make cute little woodland creatures to put in a bowl for our living room table. Our kids love owls, foxes, squirrels and racoons. Any thing cute and fuzzy right now! This is a little DIY I don't mind them getting their hands on. It's perfectly harmless if they decided to play with these little stones.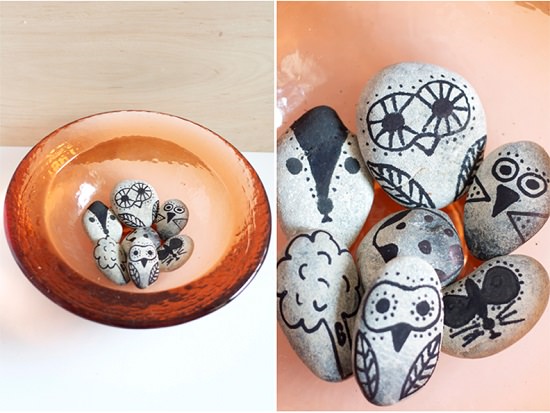 They look darling in a bowl or even as paperweights for a book. You don't need a whole lot of supplies to make this craft possible. Just a black sharpie (or any color for that matter) and a few stones which you can find outdoors or at the craft store.
My little girl instantly lit up when she saw the owl stones on the table – I am always so happy when the kids can benefit from a few of my projects! She can play with these all she wants, that's the great thing about them!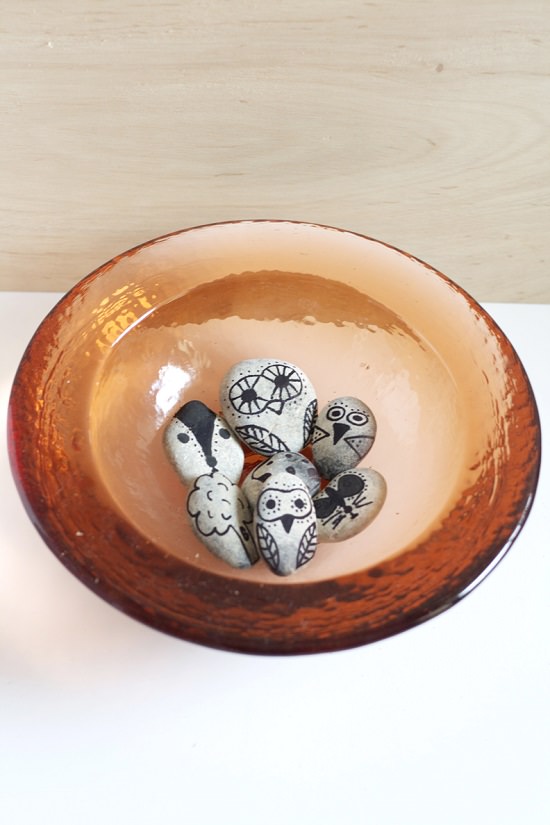 What do you think about these playful woodland creature rocks? Are you loving owls or foxes this season as much as we are over here?