Whether it be for a baby shower or merely for your kid to play with, these DIY baby block craft ideas are perfect for every purpose!
1. Wooden Baby Blocks Babyshower Craft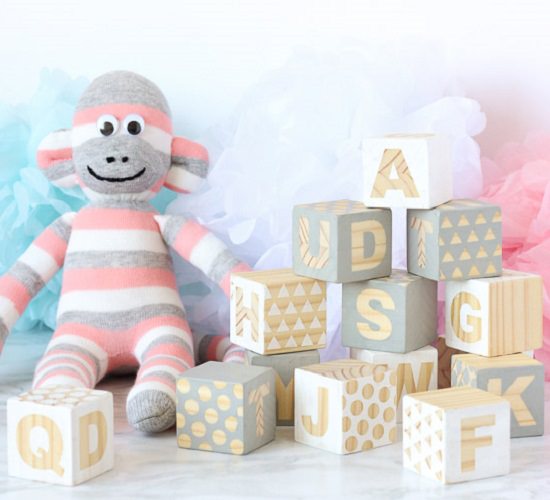 Use baby blocks to make your home baby shower ready in just a matter of minutes with letter and pattern stickers! Have a look at this DIY here.
2. Painted Alphabet Block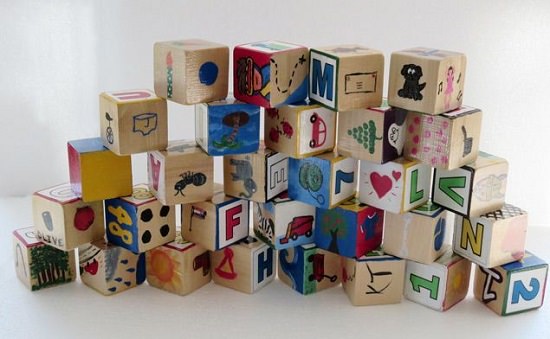 Let your kids keep up with their lessons in a fun way by giving them these painted alphabet blocks to play with. Or you can do these blocks with your friends at your baby shower, click here.
3. Fabric And Foam Baby Blocks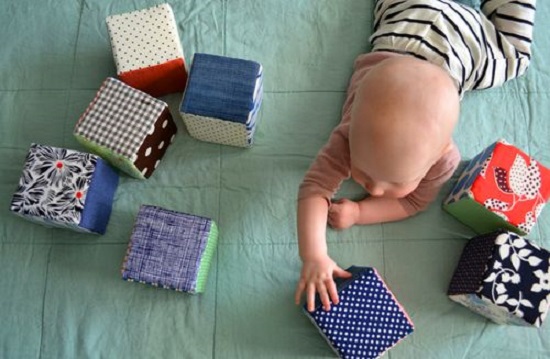 Wooden blocks are heavier and can be harsh to your baby if it falls on them, unlike the fabric and foam blocks, which you can create at home easily. Find the instructions here.
4. Fabric Baby Blocks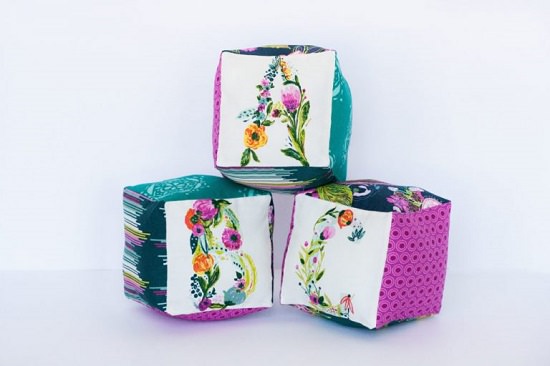 Find some coordinating fabrics to sew them in a cuboid to replicate this relaxed and playful baby blocks tutorial. You can choose some cartoon-ish material to make them more fun for your kids!
5. Adorable Baby Blocks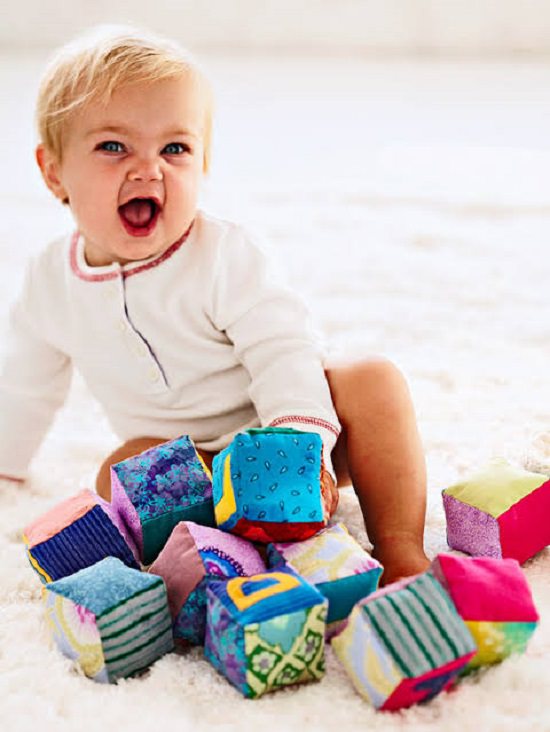 These playful and vibrant cloth baby blocks can be washed every time, no matter how much your kid dirty them! Have a look at this tutorial by BHG.
6. Wooden Alphabet Blocks DIY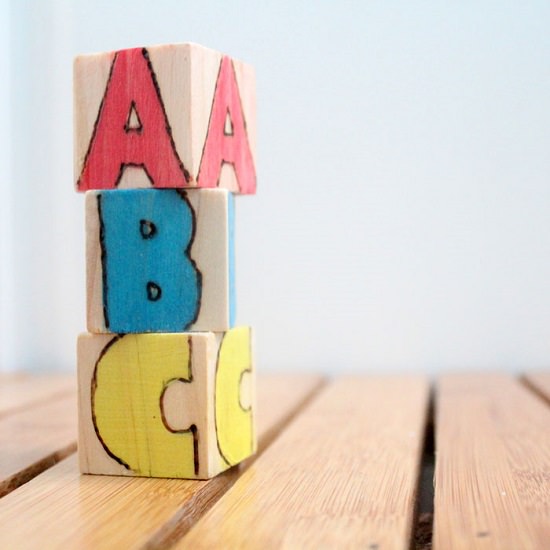 How fun and knowledgeable would it be to play with your kids while revising them their playschool lessons? Well, it is no-doubt possible with these wooden alphabet blocks here.
7. DIY Wood Blocks from Petit Collage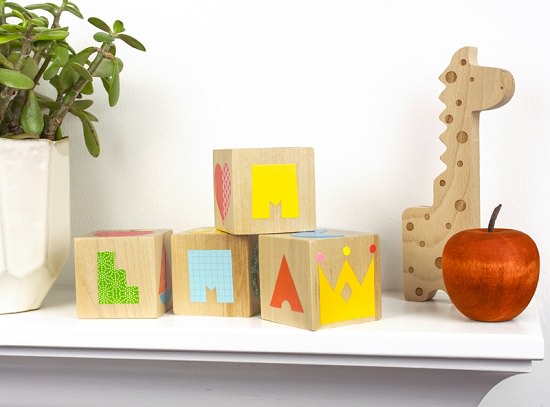 Find free printable at momtastic to attach to your wooden blocks with glue to convert them into a learning game for your little ones.
8. Heart Blocks For Babies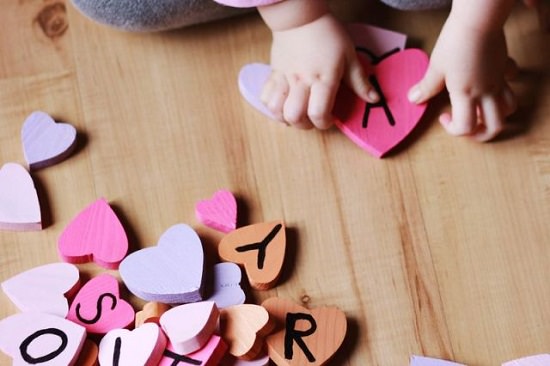 These classic heart candies inspired blocks will help your kids in learning to spell new words. Paint some wooden heart blocks and add write your letter, that's all! The instructions are here.
9. DIY Glam Baby Shower Block Letters
Give your home a whole baby-ish look with these glam baby shower blocks and couple them with some toys and balloons for added effect. Watch the video to learn to make the baby shower blocks.
10. Dollar Tree DIY Baby Name Blocks
These transparent baby blocks are not just cost-effective but a fantastic way to decorate your home for the baby shower or other baby-related events.
11. DIY Baby Block Craft
Looking for some cheap yet lovely presents to give to your friends' kids or to give as a baby shower gift? This personalized baby blocks fit the purpose aptly, watch the video!
12. DIY Diaper Box Baby Blocks
Upcycle a few diaper boxes to redo this amazing recycle project, which is to convert the boxes into baby blocks in minutes!
13. DIY Abstract Painted Wooden Baby Blocks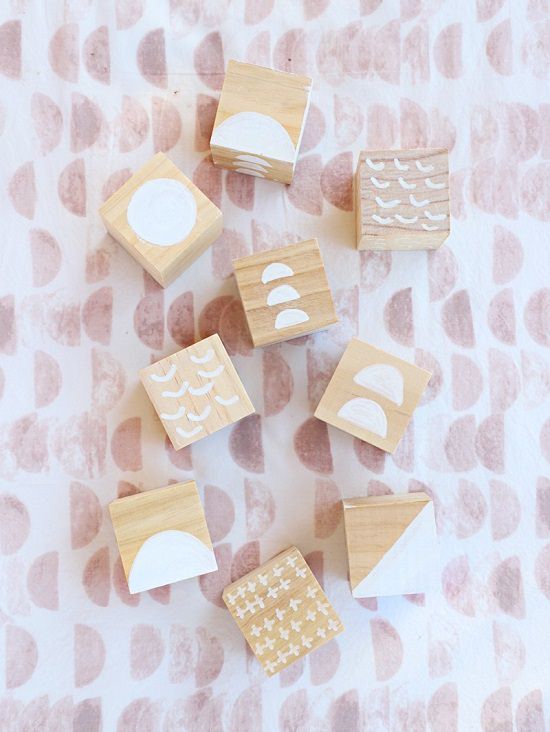 Transform basic wooden blocks into these abstract painted blocks for your kids to enjoy playing with, or you can put them as a centerpiece. Visit here.
14. DIY Sensory Blocks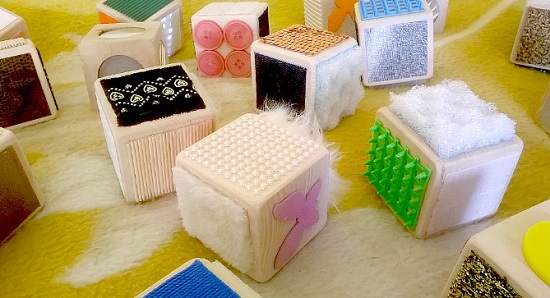 Improve your kids' sensory-motor skills with these DIY sensory blocks, which you can create with this easy-to-do tutorial at Red Ted Art.