Learn how to make DIY chalkboard coasters with this easy and fun tutorial! These also make a perfect gift for any coffee lover.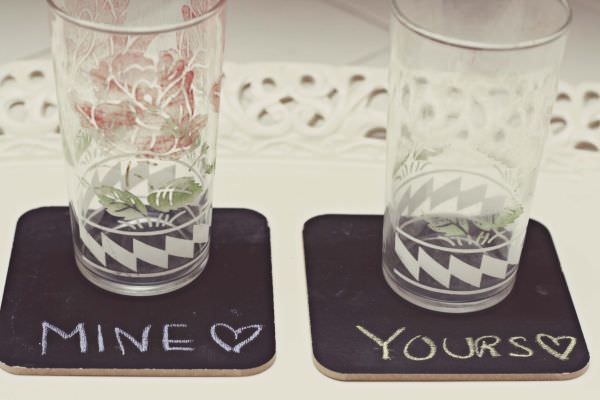 I love simple DIYs like this one. It takes NO time at all, and you have a lot of fun creating these fun little projects! Not too long ago, my husband and I painted a wall in our kitchen with chalkboard paint. How great is it to have a wall you can actually write and draw on?! This way you can just write all your reminders, grocery lists, and important dates right there on the wall. It's so convenient!
Chalkboard paint can be a bit pricey, but if you buy just a pint it's not too bad. And that's all you're really going to need for this project!
Supplies
Chalkboard paint
Cork coasters (you can find these at a dollar store or craft store)
A medium sized paint brush
How to Make DIY Chalkboard Coasters
Taking one of your coasters, carefully paint your chalkboard paint on one side of the coaster. You should paint at least two coats since this will give you a good base to draw on. Repeat this step with each coaster. Once dry, put to use and have fun!
I've been having all sorts of fun with my coasters! I write the name of beverages my friends or I am drinking. You can also put names on the coasters to make sure someone doesn't mistake their cup for yours. I even use them as menu tags, great for when you have a dinner party to display what you're serving. It's a lot of fun! I'm telling you, chalkboard paint is addicting…I'm always searching for what to paint next!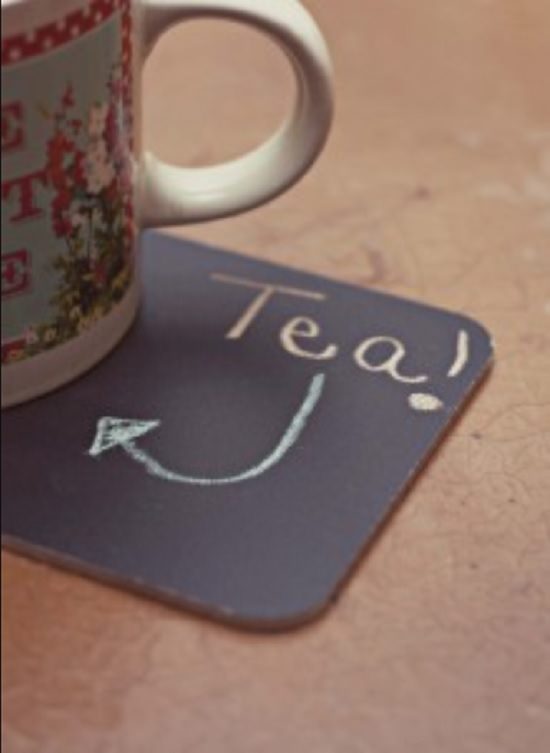 Hope you enjoyed this post on how to make DIY chalkboard coasters! I would love to hear from my readers!  Have no fear, I don't bite! I'm just one of those girls that like to hear back from YOU! Making sure you are still there and all….naturally!