Give your home an industrial look with this DIY industrial curtain rod. The best thing is that it is very easy to make and looks amazing!
When we are planning our master bedroom makeover, after the detailed discussion we have decided to make our own DIY industrial curtain rod to go with the rest of the decor in the room. All the readymade rods which we were looking at were so generic and not really standing out to us. I can bet you'll love the end result of this little project! It goes perfectly with a light fixture and soon-to-be shelving for your wall!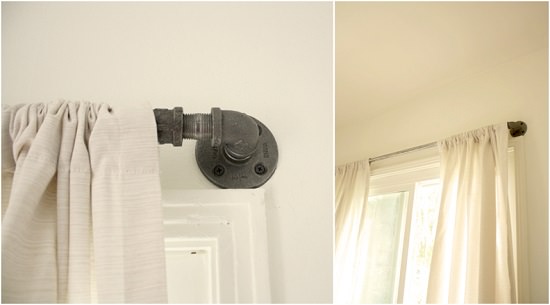 With the help of 1/2 inch black steel pipes and pipe fittings, you can build your own one-of-best-kind of DIY industrial curtain rod for your room or home! You can find all the supplies at your local hardware store. We sanded the black off the main pipe to give it a distressed look. Be sure to clean thoroughly when you are finished, so it doesn't damage your curtain or other nearby materials. Make use of drywall screws to secure it to the wall and just like that, you're done!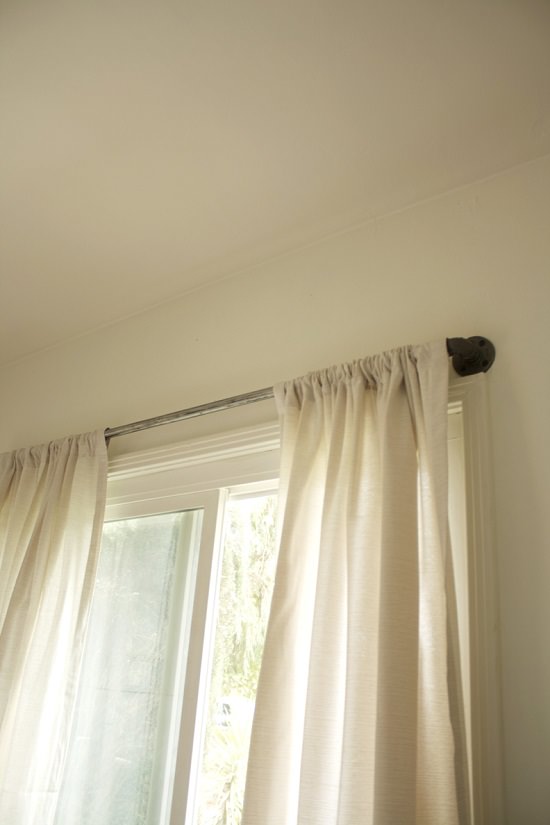 The rod is looking perfect in your room. It doesn't stand out too much, to pull attention away from the other details in the room. Its clean lines keep the window looking feminine and classic, despite the industrial details. You'll love it and feel satisfied seeing your room slowly come together with one DIY at a time!
Everyone has different sorts of major and minor detailed sense of arrangements in mind related to their home decor. It differs according to an individual likes and dislikes, quite perceptible in nature. Right!. So, what kind of little details have you touched up in your home? What do you think of this industrial curtain rod?