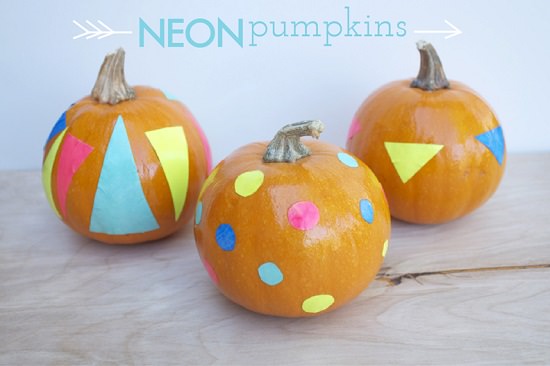 This year, I wanted to try something a little different other than carving and painting my pumpkins. I decided to decoupage some bright neon colors and shapes to our little pumpkins to create a fresh and bright look to our Halloween this year!
I was in the stationary section of my college book store the other day. I was buying a few things for class when I spotted some fun colored stickies. I loved the neon color combinations, so I decided to buy them…for what, I didn't have anything in mind. When I got home, I started to play with some ideas. At first, I started hole punching them to create confetti to cover the pumpkins. But in all honesty, it was taking forever and so I got the scissors out and started to cute away. I decided to keep the shapes simple, since the colors were the star of the show!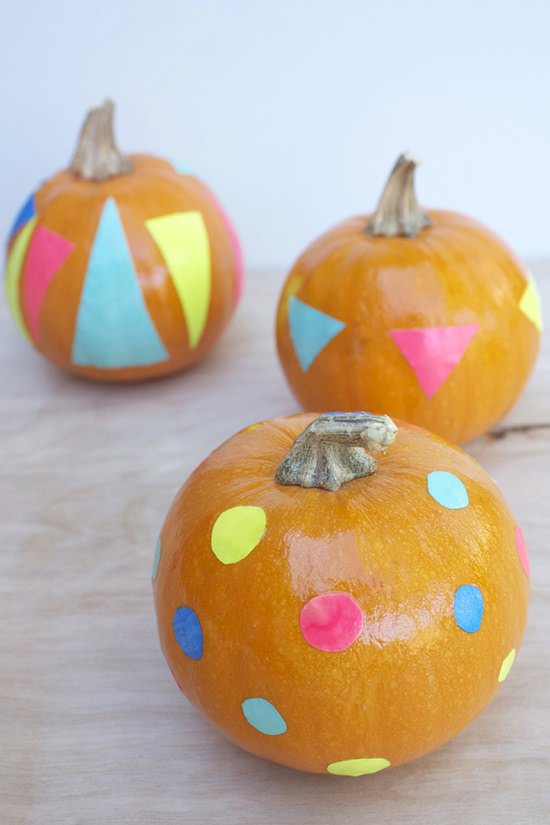 All you will need is some neon colored paper, scissors, mod podge and a paint brush! I am so happy with how they turned out! They are exactly what I needed this Halloween season! Bright, happy and so fun! Who says Halloween always have to be dark and scary!
What kind of look are you going for this year? Would you sport neon colors for Halloween?