Ditch the regular jack-o-lanterns this Halloween by trying these super adorable not-so-spooky DIY Neon Pumpkins!
I am feeling I am pretty much bored and feeling a lack of enthusiasm. So to try something unique other than simply carving and painting my pumpkins. I decided to decoupage some bright neon colors and shapes to our little pumpkins to create bright DIY Neon Pumpkins for this Halloween!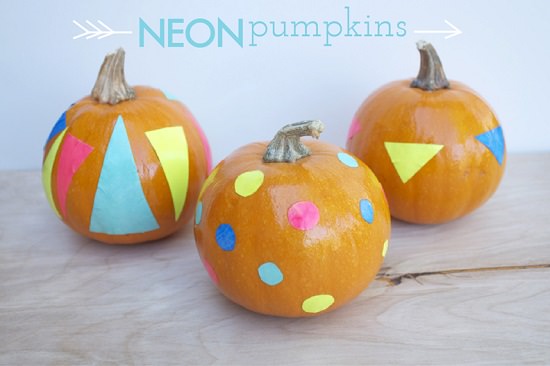 It was Friday, I was in the stationary section of my college book store the other day. I was buying a few things for class, suddenly some fun colored stickies grasped my attention. To be honest, by a mere few glimpses I was urged to buy them. The staunch reason behind buying them was that I loved the neon color combinations. I didn't have anything in mind. Neither do I think that what will I do with these.
When I got home, I started to play with some ideas. At first, I started hole punching them to create confetti to cover the pumpkins. But in all honesty, it took forever, so I got the scissors out and started to cut away. I decided to keep the shapes simple since the colors were the star of the show!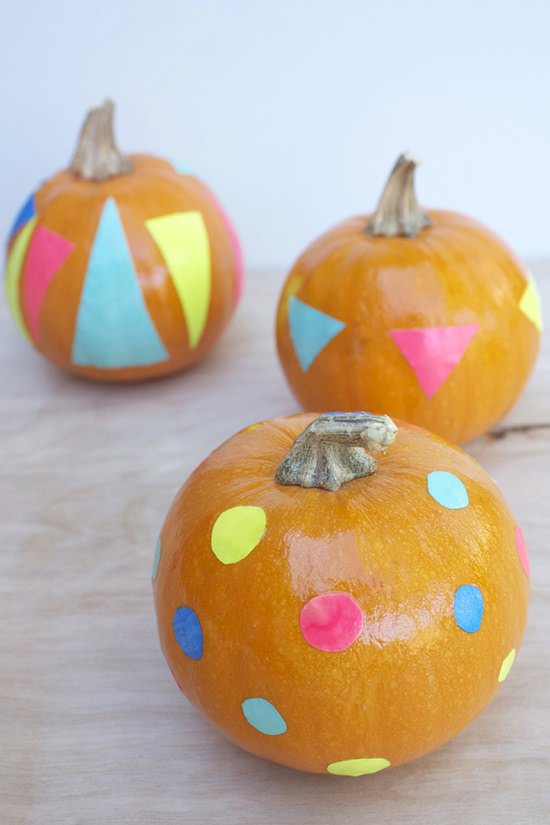 DIY Neon Pumpkins
All you will need is some neon-colored paper, scissors, a mod podge, and a paintbrush! I am so happy with how they turned out! They are exactly the same as my imaginary image of what I have created in my mind. Incongruity with what I needed on this Halloween season! Bright, happy and so fun!  I have always seen on this occasion that everything is dark and scary. At the same time, I wanted to ask as well …Who says Halloween always has to be dark and scary?
Is there any norm or ethics behind this? I personally think no it has nothing like that it's due to mere hierarchical status. And I think I will love to discard that and reinform something better.
What kind of look are you going for this year? Let me know in the comment section down below