One of the most fun aspects of party planning for me was designing the invitations. I've been a graphic design student for two years now. I love it and am so passionate about design! So naturally, I was super excited to sit down and sketch out what I wanted on my invite.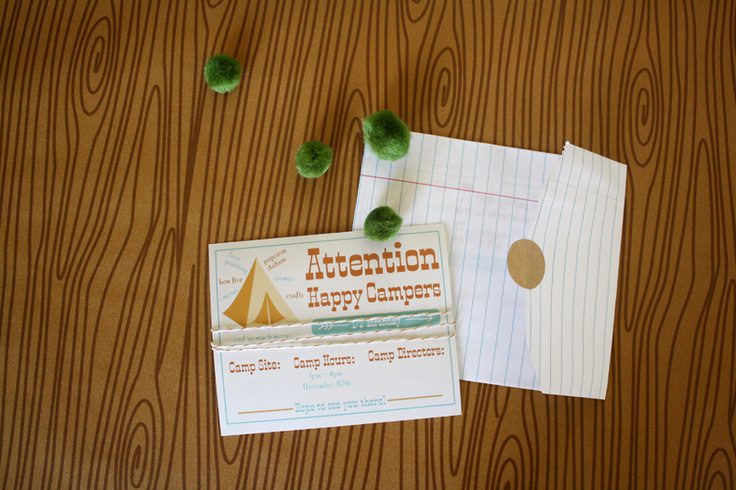 I wanted it to be fun and untraditional. I picked out a palette that had a bit of a vintage flare to it. I also wanted it to be playful, since it's for the kids!
I did some research on line to see what kind of clever things I could use as a title for the invites. I decided to go with "Attention Happy Campers" which I've seen a few times now. Just a fun day to enjoy a little camping experience!
The layout is simple and easy to read. I created a fun vintage tent and a sneak peak of what's to come at the party: food, crafts, bonfire, s'mores, face painting and so much more!
I used fun envelopes I snagged from Pick Your Plum for a fantastic deal! If you haven't signed up, you really should! I've snagged a few great deals now! I tied some fun glittered twine around the invite and finished it off with a few cute little pompoms just for the heck of it! Only a couple days away and I have so much to do yet, but I'm sure having fun!
What do you think of these little invites? Does it channel the idea of camping to you?