Never let the glitter paper go waste again by making this DIY paper tree topper. It's a fun project which you can undertake with your kids.
Let's together create a fun 3-D star and use it as a tree topper. If your mini Christmas tree is feeling alone and it doesn't really have anything as of yet. So I think it's a cute way to decorate it with a 3-D star. It even looks great on the Christmas tree or hanging on the wall or mirror.
What you will need
Glittered paper
Pencil
Scissors
Hot glue gun (and sticks)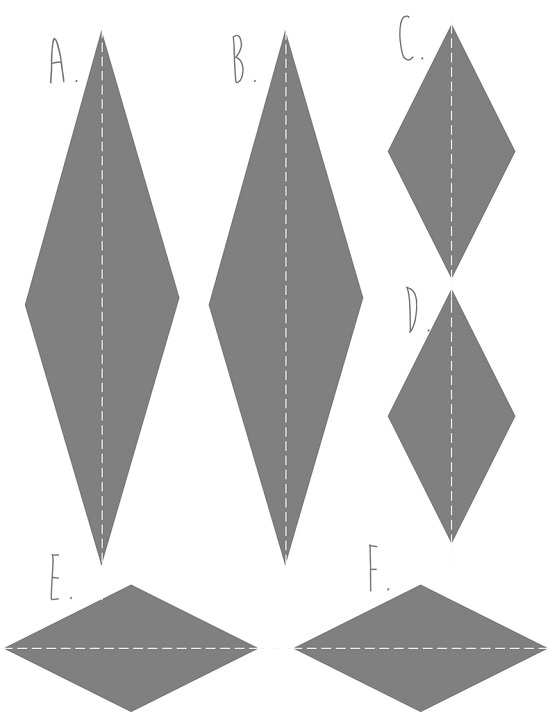 What to do
Take your pencil and trace out two large and long-shaped diamonds. Then trace out the four smaller ones. Cut your diamonds and fold each diamond in half to create a crease in the center (so the diamonds pop out a little). Cross diamond A over diamond B, so it creates a cross. Add some hot glue to the bottom of diamond B so it will stay put. Then add a small drop of hot glue to the tip of diamond C and place it to the center-left. Repeat with diamonds D, E, and F until the center is complete (We created a little guide to help you visualize the sizes and where to fold).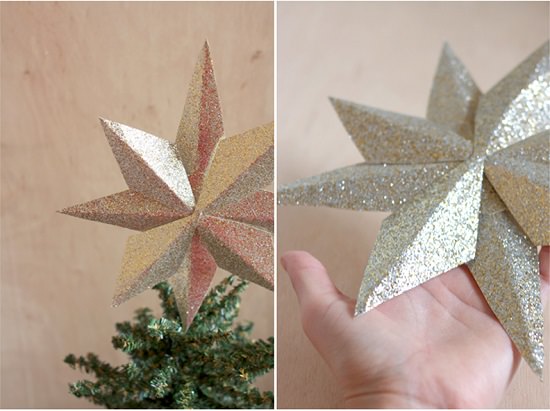 This is such a simple project, and in the end, if you get such a beautiful product that is so pretty as a result. I think I have worth the time which I have invested as a by-product. Anyone can't really tell it's made up of paper when they look at it as its appearance doesn't depict its reality – that will be our little secret!
I want to know your views as well. So, What do you think about this DIY? Do you love glitter? Do share your thoughts!