This year, make a winter wreath that would be fun for the kids and for around the house. Unlike Christmas wreaths, you can hang it around a bit longer.
This year I have planned to create something new, which is very unique and should be inconsistent with the theme and after as well. So I have planned to create a wreath that will look awesome on the new year's beginning plus it is not going to lose its grace, trend in the journey of the entire year.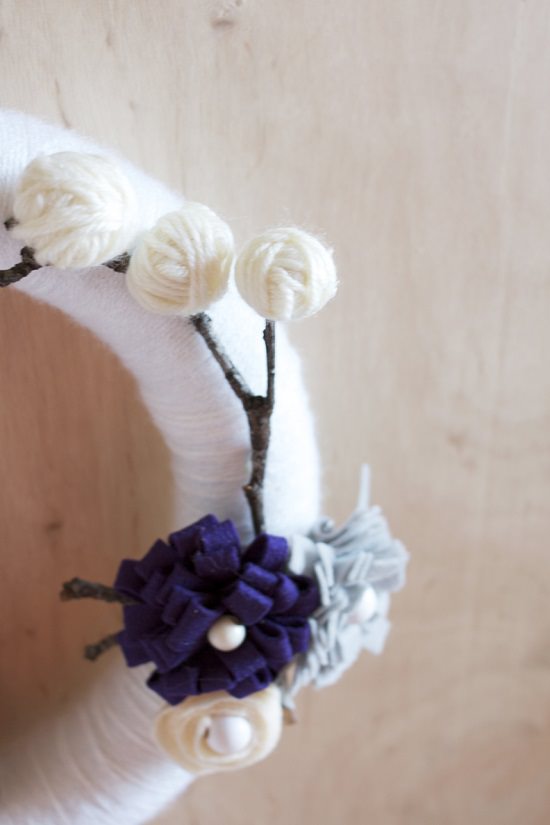 have you seen the beautiful pic of the wreath mentioned above. Do have hope and trust me it is genuinely an easy DIY! You should at least take a step forward to think that I should try this. By mere thinking of it once, you will definitely be going to accomplish the task of testing this out.
All you need
Green foam wreath
Yarn (any color)
Felt (any color)
Scissors
Hot glue gun
Optional: twig and owl
Wrap your foam wreath with the yarn until it is completely covered. Using your felt, you can create as many fun flowers as you would like. Here is a fun and easy tutorial. We put white wooden balls in the center of the flowers, but you can leave them plain if you would prefer. Hot glue your flowers where you would like and arrange them how you please. This is the fun part! If you decide you like the woodsy look, hot glue a little twig and owl (or any other woodland animal) on your wreath to add a fun and different element. We thought this would be great for the kids – they love owls!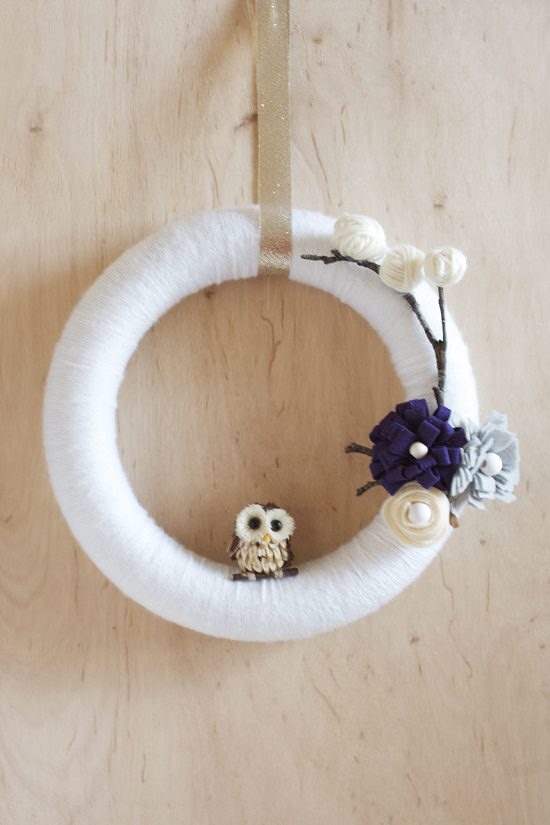 You'll love the end result. It is simple and clean, just what makes it so lovely. Have you made any wreaths this winter?