Create a perfectly safe plaything for kids without investing much of your time with these kid-friendly woodland creature rocks!
Woodland Creature Rocks
You might be surprised to know that all this DIY project requires you to have fun with stones. You can pick them from the garden, beaches or any other place. The more, the better! If you were going to throw all the stones away, this project might just change your mind.
Take a black sharpie to make cute little woodland creatures to put in a bowl for your living room table. Kids love owls, foxes, squirrels, and raccoons. Anything cute and fuzzy, right? This little DIY you won't mind them getting their hands on. It's perfectly harmless if they decided to play with these small stones. They look darling in a bowl or even as paperweights for a book.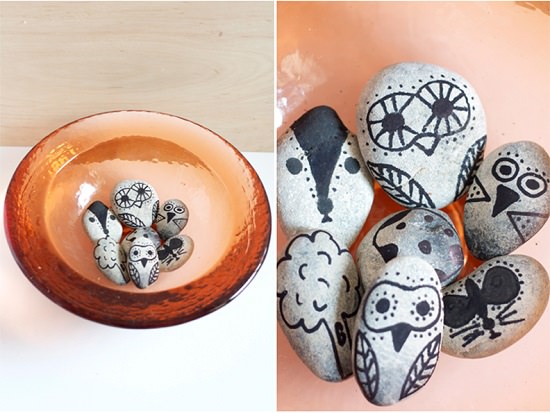 Things You'll Need
A Black Sharpie
A Couple of Small Stones
Directions
You don't need a whole lot of supplies to make this craft possible.
Just a black sharpie (or any color for that matter) and a few stones which you can find outdoors or at the craft store.
Make different creatures on the stones with a sharpie and that's it.
Remember to keep an eye on your little ones while they're either making this craft or playing with these wonderful stones.
Your little girl will instantly get excited when she sees the owl stones on the table. We feel most joyous when we see that the kids can benefit from a few of our projects! Kids can play with these all they want, that's the great thing about them!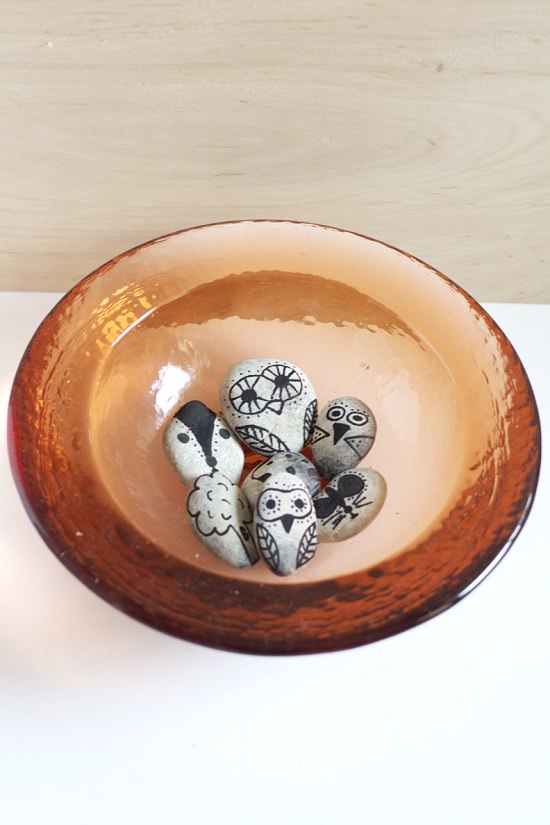 What do you think about these playful woodland creature rocks? Are you loving owls or foxes this season as much as we are over here? We are waiting for your precious replies! Enjoy your weekend!