This Restoration Hardware Wood Stump Table is what you need to try out this weekend! Read on to know more!
If you've checked out Restoration Hardware recently, you might have noticed their AMAZING Petrified Wood Stump Table. I have been eyeing that beauty, imagining what it might look like in our home. There is no way I can spend $695, that's why I decided to make my own version inspired by the Restoration Hardware Wood Stump Table.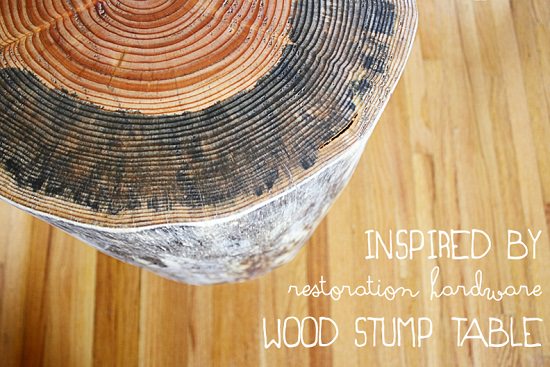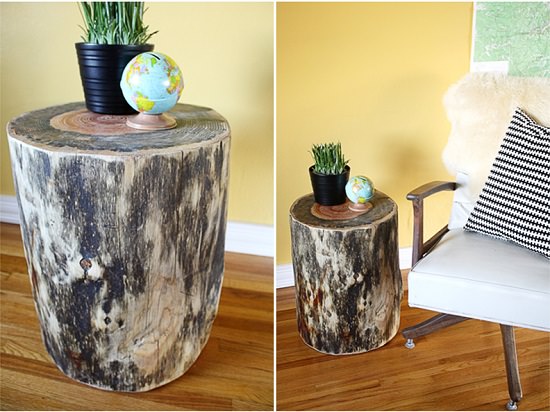 Restoration Hardware Wood Stump Table
So, we do what we do best. We keep our eyes peeled for good deals. Sadly, a chunk of gorgeous wood like that does not sell cheaply in retail. But we came upon a salvaged piece at our favorite lumber store while in northern Cal. It was originally intended to be used as a kindling chopping block. The most amazing part is, we only had to spend $15!! We felt so inspired by this Restoration Hardware table, we decided to make our own version on our kind of dime.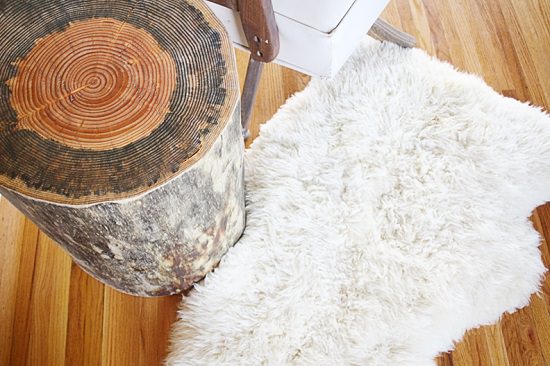 My husband simply sanded the stump until it was completely smooth. We wiped off the excess dust and used Minwax. When using this stain, all you have to do is brush it on and allow it to soak in the wood for a few hours. When it has dried, take a cloth and wipe it down to take off the excess oil. We used natural stain so the organic colors and patterns of the wood would shine through without compromising it in any way. I am so pleased with how it turned out. We only had to spend $20 in total, as opposed to hundreds of dollars.
The pattern of the wood is so beautiful and unique. It has so many colors running throughout it, I find myself staring at it often in admiration. I love natural elements like this one in my home. It really adds a rustic feel to our vintage home decor! I am already wanting another one…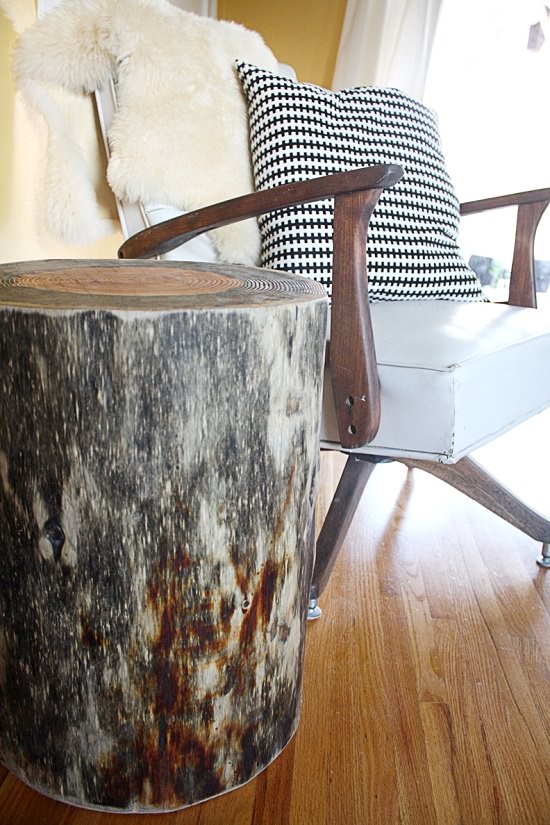 So, there it is. My second addition to my Inspired By series! What do you think of this wood stump side table? Are you willing to spend lots of cash on something like this? Hey, if you have the means – lucky you!