Love greenery? These DIY botanical jars are a super cute way to bring spring to your home! Follow this tutorial to make it in a few minutes.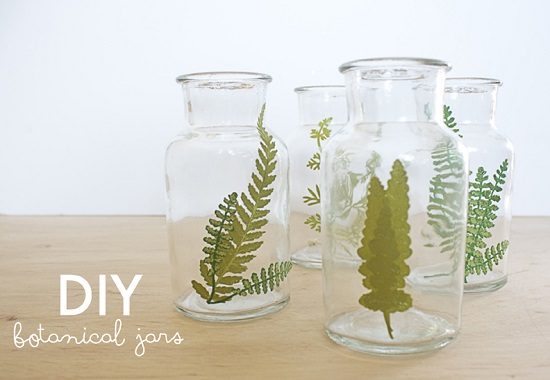 I found some great Martha Stewart fern stickers a while back. I wasn't too sure why I was getting them, other than they were fabulous! Now, I decided to finally put them to use and create some pretty little botanical jars! This project is beginner-friendly, quite cheap, and completes in no time.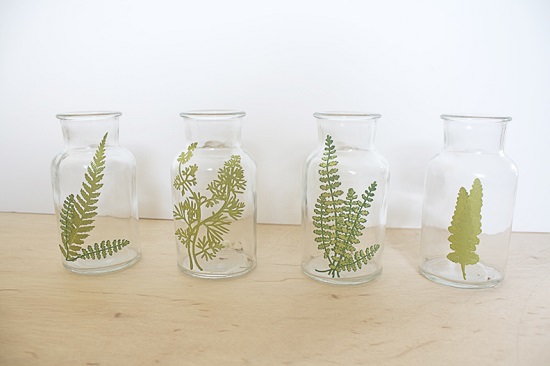 I had a few glass jars I occasionally use as vases and decided they were needing a little something extra (If you don't have glass jars, simply purchase some new ones they're pretty cheap). I simply stuck the stickers on the glass jars to create a botanical look. I love the green and slight metallic tinge these little fern stickers have. The jars look great on their own or with some little flowers.
These make great green accents for St. Patrick's day coming up, but I also like them as my regular home decor. The best part that I liked about these botanical jars is they complement every decor and festive arrangement. They add that greenery without having to worry about taking care of them – perfect for forgetful gardeners. Which, let's be honest, I'm terrible at!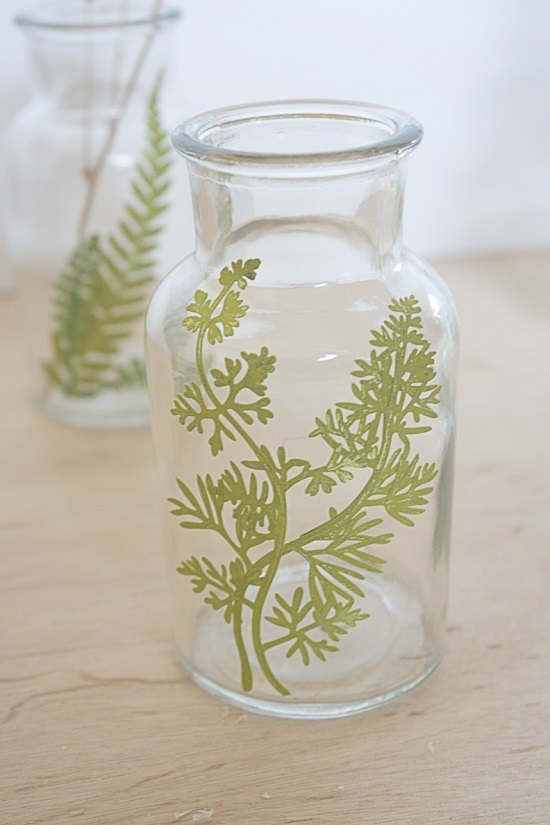 Not to mention, with Easter coming up as well, these would make a pretty table centerpiece or mantelpiece with fresh flowers or even faux ones. It would dress up the table and add that subtle natural touch, charm, and character to the space. Sometimes stickers are just that easy way to dress something up. They are so easy to remove as well, just in case you want to change things up again.
What do you think about adding this botanical touch to these ordinary jars? Let me know by writing in the comment section below.