Get ready for the Easter season by making this festive Cupcake Liner Easter Bouquet with the help of this article!
This past week has been a roller coaster of emotions. When I get stressed or start to think too much about things I have no control over, I find some quiet time while the kids nap and do a little craft. It helps get my mind off of my crazy life and focus on a task. It just so happens to be fun! I decided to DIY Cupcake Liner Easter Bouquet!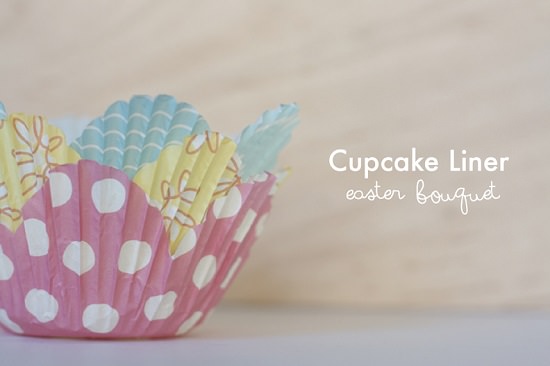 Cupcake Liner Easter Bouquet
What you will need
Cupcake liners
Stems (real or fake – I used some LED light branches I picked up a while back from Michael's

)

Tape
This is such an easy project! Take a cupcake liner and pierce a small hole in the center with a pen or the top of your branch. Carefully begin to fold your liner in half a couple of times until you start to form the shape of a flower. My cupcake liners came with large scalloped edges, which gave my flowers the illusion of petals. If your liners are straight-edged, you can simply use scissors to scallop the edges yourself! Once you have the shape you are looking for, you can use tape to secure the bottoms of the liners to the branch to make sure it doesn't come unraveled.
I love this colorful paper bouquet! The patterns are great and add a little something extra to the overall look. Since my branches have LED lights, it creates a fun look in the evening as well. I added a touch of baby's breath to my faux bouquet to give it more texture and I am happy with how it turned out!
What do you think about this simple cupcake liner easter bouquet? Would you sport something like this on your dining room table during the holidays?