Turn any glass bottle into a beautiful DIY faux pottery vase with this tutorial and some creativity!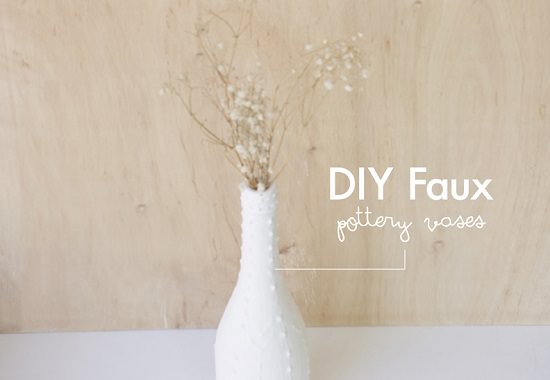 I'm in love with the crisp look of white ceramic pottery vases! I like to mix and match sizes, shapes, and textures! I'm realized though, that it's something I could easily recreate myself. I can save myself a little money while having fun! This is such a simple and fabulous project!
What you will need
Glass bottle (or another vase-like item)
Puff paint
White paint (for a more hand-made look) or Spray paint (for a more clean porcelain look)
Paintbrush
What to do
1.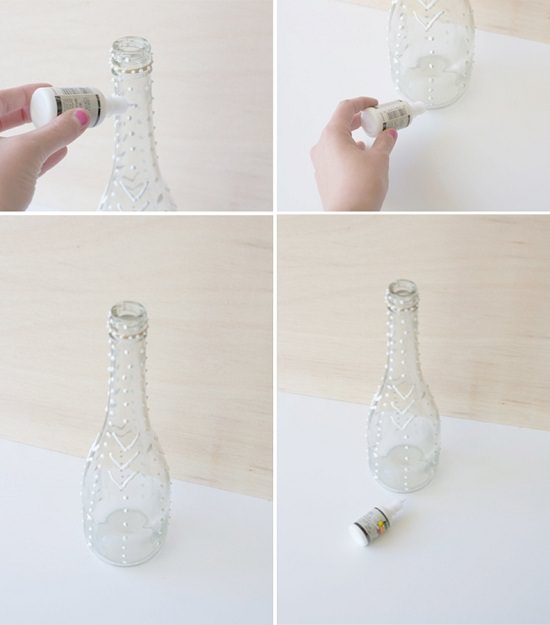 Begin by creating a fun design on your bottle using your puff paint. You can make simple patterns using dots, lines or other geometric elements. Let the puff paint dry completely.
2.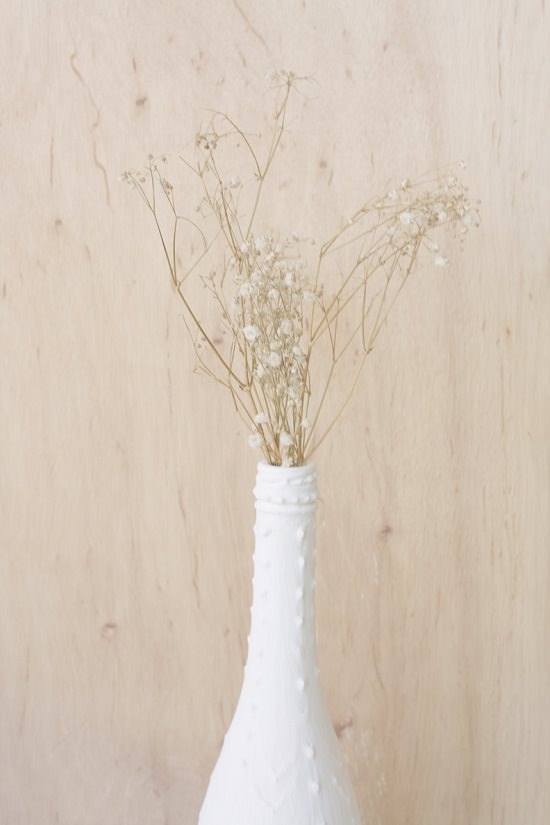 Paint over the top of puff paint and let each layer dry (this may take a few coats, but every coat creates greater texture). You can also just spray paint the bottle (this will be quicker, and you will get a very sleek look).
3.
Once the paint has dried, display some beautiful flowers on a shelf or your kitchen table! Enjoy!
I liked the look of the painted vase. It created a fabulous texture layer after layer. It even started to crack in places, which made my vase look even more pottery-like!
This was so fun, I am planning on making a few more! I want to experiment more with the designs and see what else I can do with that puff paint! This would be great for both indoor or outdoor decor. Playing with different paint colors would be great too – neutrals with a burst of neon, pastels or even ombre! The choices are endless!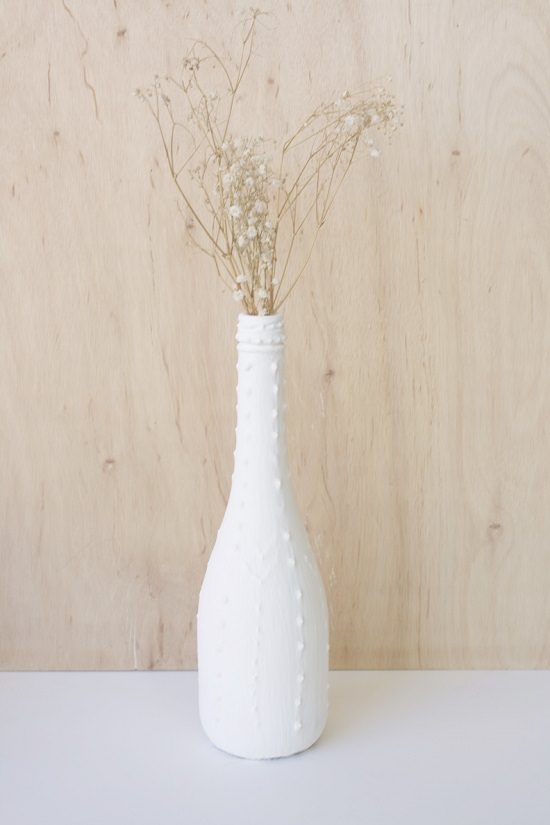 Have you ever worked with puff paint before? It's super versatile and easy to work with!