Find out how to DIY Triangle Stamped Pillow in this short yet informative article and give your living space a catchy addon!
Happy Monday friends! Today I am so excited for two different reasons! The first is, that we get to bring home our little two-month-old foster son today! Secondly, I finally finished a pillow that I now get to share with you! Obviously, I am way more excited about the third addition to our family, but this DIY Triangle Stamped Pillow was a nice distraction while I was waiting for our little guy to arrive.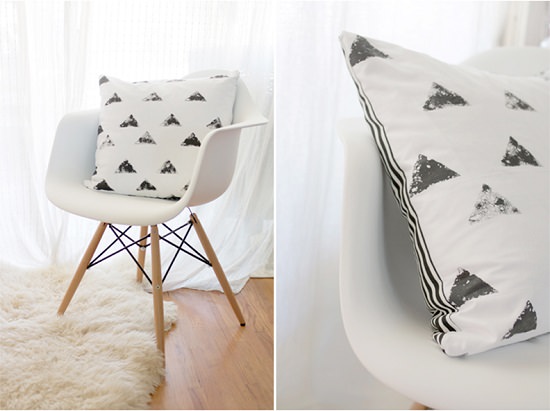 I am starting to appreciate textile design more and more these days! I love the idea of creating my own pattern, using various techniques and materials. One day, a good friend of mine sent a text about how her friend created the most ADORABLE triangle-stamped leggings for her little ones. I couldn't stop thinking about it since then, so I went and got the supplies and decided to make a pillow instead!
DIY Triangle Stamped Pillow
What You Will Need
Fabric paint (in any color)
Basic sponge
Scissors
Paintbrush
Plain fabric (any color)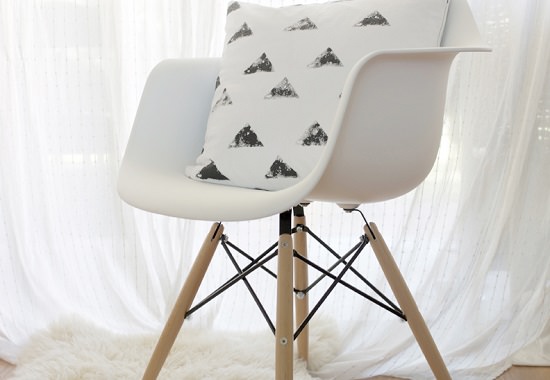 Directions
Take your sponge and cut any shape you would like. I chose a triangle because I love this shape the most and it kind of goes with some other pillows I made not too long ago!
Pour your fabric paint into a container and using a paintbrush, paint one side of the sponge evenly.
Press firmly to your fabric for a few seconds and lift up off your fabric carefully.
Repeat this step until you need to reapply the paint to the sponge.
This should create depth to your pattern by having varying shades of black as it wears off each time you press the shape to the fabric.
Once you are done creating the design you like, let the fabric paint dry completely for at least 24 hours.
I then sewed my pillow using a striped pattern on the reverse side.
I still love the look of this pillow and am happy with how it turned out! Here is a great link for a DIY envelope pillow! This way you won't even have to worry about sewing in a zipper – they are pretty tricky! If you already know how to sew, then you don't have to worry about a thing. In fact, you're probably better at it than I am!
I love how this pillow goes perfectly with my other triangular pillows! This is definitely something I will be holding onto for a while. The simple black and white designs will go nicely with my home decor for years to come! I might even try to perfect my sewing skills and try to create other fun patterns using this technique! I know it's probably something you did in second grade, but it sure makes fun pillows!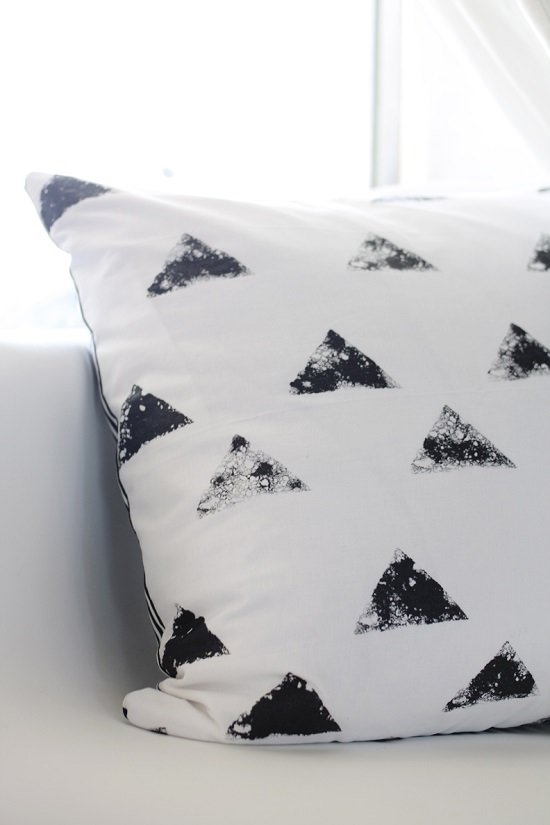 Have you ever used this technique before?