Give a personal touch to your pots with these DIY geometric flower pots ideas. You can choose colorful flowering plants to have in them.
A perfect fun little craft that you and your friends can enjoy together! This is so easy and fun. You'll really enjoy hand painting these pots to give them a special touch while adding some beautiful flowers to finish it all off just right! Without any further ado, let's get straight to the steps of DIY Geometric Flower Pots!
DIY Geometric Flower Pots
What you will need
Flower pots (varying sizes)
Paint (any color)
Paintbrushes
Masking tape (if needed for your designs)
Fresh flowers
Directions
Make sure you have a clean surface before painting. Create your design by taping off sections where you would like to paint, or you can paint freehand. Allow the paint to dry completely before potting your plants. Let it dry for 24 hours. Once your paint has dried, choose some pretty fresh flowers and plant away!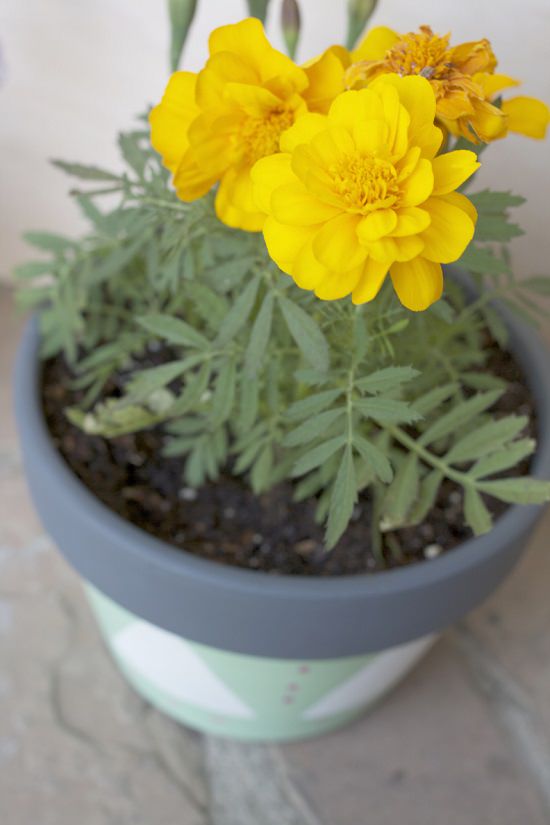 It would make an excellent gift for Mother's Day and other special occasions as well! You can give her something truly unique and special. These flower pots turn out funky and eye-catchy. If you have a mild obsession with triangles or any other geometric figures, don't feel shy to try it! It'll give off a modern, full of character, and playful look and they sure do brighten up the front entrance!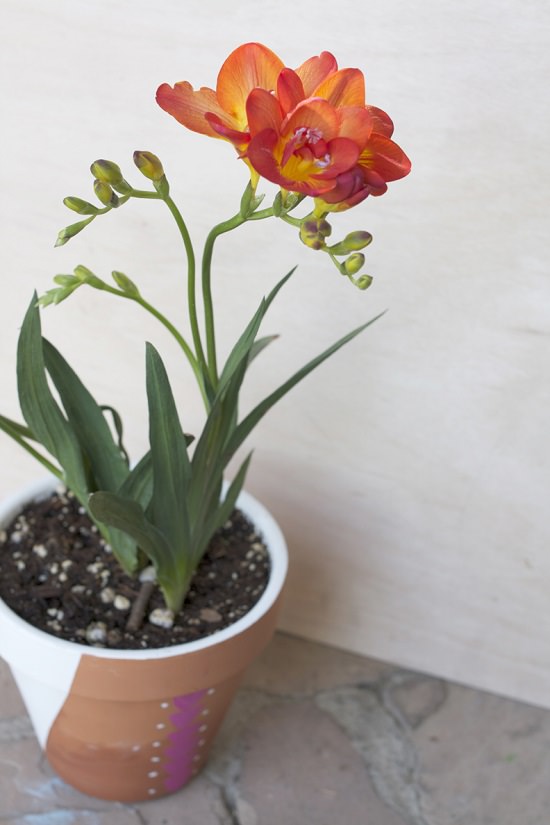 You can also try this with a large flower pot! Wouldn't that look so fun?! Just go out and buy some fresh flowers for the pots. If they smell amazing and look colorful, that's an added bonus. Make sure to take proper care, so they don't die on you.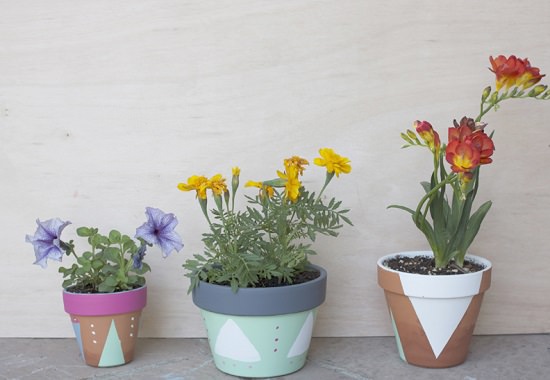 What kind of things are you thinking about giving your mama for Mother's day other than these beautiful geometric flower pots?