Browse this short and informative article to find out how to DIY geometric paint by numbers poster easily and quickly!
I like to try my hand in all sorts of creative outlets. Although my passion is graphic design, I also like to challenge myself in any other way I can. Sometimes that is doing things that I don't often do much of lately and that is drawn by hand! That's why I did this DIY geometric paint by numbers poster project.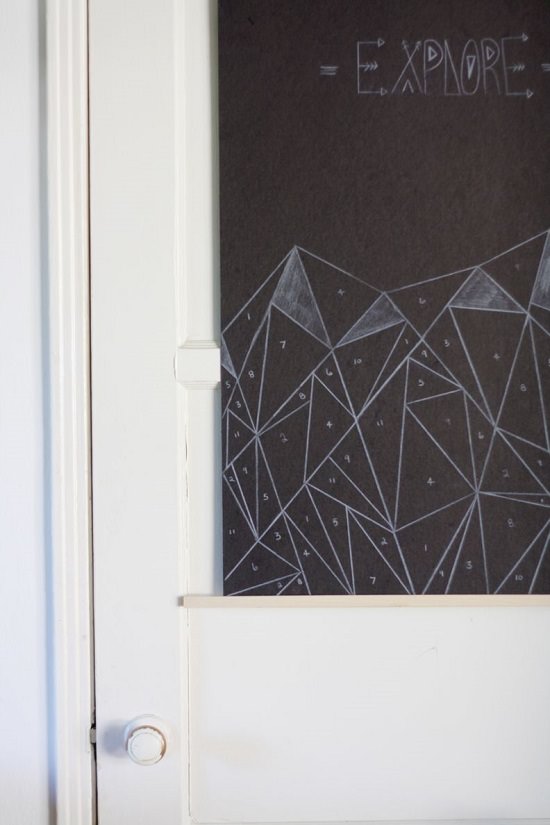 I decided to create my own art piece for the home. I thought it would be fun to create a modern take on paint by numbers. That's why I went with some geometric-inspired mountains and added the numbers (even though there is no painting going on here).  I think it just adds another great graphic element to the piece. I also added the word "Explore" to the top: a little reminder to not hold myself back from pursuing new things. Even when I'm afraid of failure or unsure of what the future might hold.
I thought about incorporating colors, but I think the simplicity of this piece is also what makes it. I also added the wood pine crafting sticks in the appropriate length to create my poster. I hot glued two on the top and bottom and simply used twine to hang it. It was an easy solution to feature my print and display it on the wall. For the art itself, I used thick poster paper and a white pencil crayon for my design. It was really simple!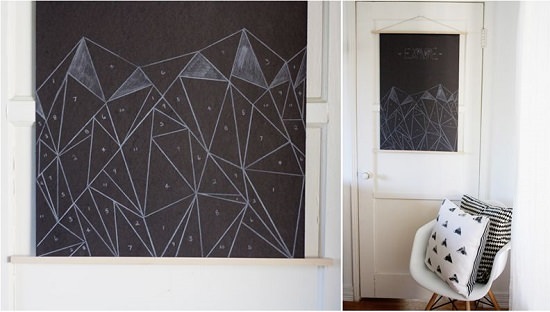 It's not the most amazing thing I've ever hung on my walls, but it feels good to do something out of the box sometimes. I feel satisfied knowing that I am trying new things again! What are you wanting to try your hand in?